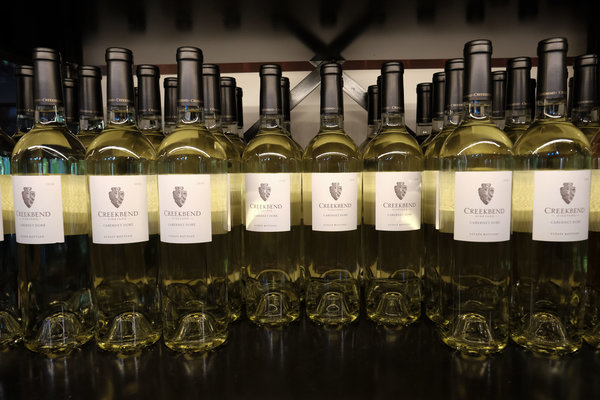 Bloomington's Oliver Winery started as a hobby but has grown into the 44th largest winery in the country. And it's done it by playing into an unexpected niche—sweet wines.
That's not all Oliver makes, of course. It offers a full range of traditional dry and semi-dry red and white wines as well as specialty products from its Creekbend Collection, which is made from grapes grown at Oliver's vineyard in Ellettsville. 
The winery expects to produce more than 450,000 cases (1.1 million gallons of wine) this year and expects to ship as many as 1 million cases in five years. This summer, it will put the finishing touches on an $8 million, 28,000-square-foot building that will help make room for that expansion.
CEO Bill Oliver, the son of the founder, talks with host Mason King about the winery's beginnings and its future and explains how its distribution has grown to 27 states.
For more information, see reporter Samm Stall's story.
Click here to find the IBJ Podcast each Monday. You can also subscribe at iTunes, Google Play, Tune In and Spotify. Here are some of our recent podcasts:
IBJ Podcast: Can scooters really help solve Indy's transit issues?
IBJ Podcast: A startup's journey from idea to pivot to series A fundraising
IBJ Podcast: Funding the CIB and the Pacers' 25-year, $800 million deal
IBJ Podcast: Why tech execs bought The Vogue in Broad Ripple
IBJ Podcast: Bill Oesterle's TMap is asking former Hoosiers to come back home
Please enable JavaScript to view this content.