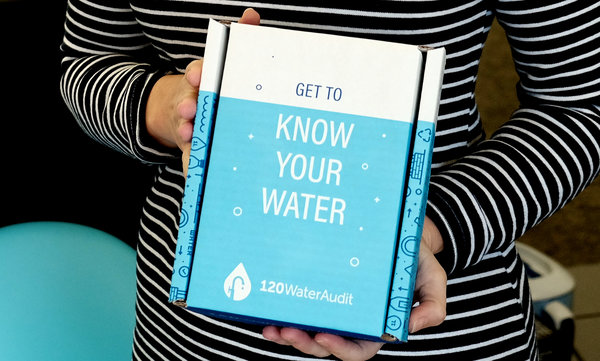 Megan Glover launched 120WaterAudit with two partners in 2016 with the idea of targeting residential consumers nationwide with a water-testing kit that cost $120 every four months. 
It was a great time for the idea, given the water problems in Flint, Michigan, and other cities. But quickly, Glover realized governments, schools and municipal water utilities were desperate for a modern way to organize their water testing records. And so 120WaterAudit pivoted to building and selling enterprise software—a move that helped it generate $2.4 million last year. 
Now 120WaterAudit is aiming to raise at least $5 million so it can expand its customer base and roll out new software options, with the goal of becoming profitable.
Podcast host Mason King talks with Glover about the challenges of raising money and whether being based in Indianapolis helps or hurts those efforts. Her answer may surprise you!
Music credit: Underwater Bloom by Budapest BluesBoy (c) copyright 2006. Licensed under a Creative Commons Attribution license. 
News credits: WISN-TV Channel 12, KDFW-TV Channel 4 and CBS This Morning
Click here to find the IBJ Podcast each Monday. You can also subscribe at iTunes, Google Play, Tune In and Spotify. Here are some of our recent podcasts:
IBJ Podcast: Funding the CIB and the Pacers' 25-year, $800 million deal
IBJ Podcast: Why tech execs bought The Vogue in Broad Ripple
IBJ Podcast: Bill Oesterle's TMap is asking former Hoosiers to come back home
IBJ Podcast: Lessonly's Max Yoder on teamwork, vulnerability and how they're connected
IBJ Podcast: IndyGo's electric buses won't go as far on a charge as the manufacturer promised
Please enable JavaScript to view this content.