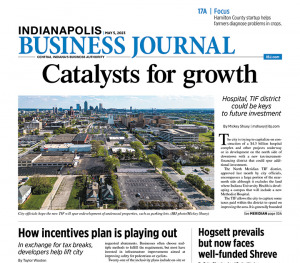 MAY 5-11, 2023
Indianapolis officials are trying to capitalize on construction of the $4.3 billion IU health hospital complex on downtown's north side with a new tax-increment financing district that could spur more investment in the area. Mickey Shuey has more on the district, which was approved last month.  Peter Blanchard explains how the business community benefitted from this year's legislative session through tax relief, tax credits and other financial incentives. And this week's Focus section features a new technology that lets corn plants signal when they're in distress.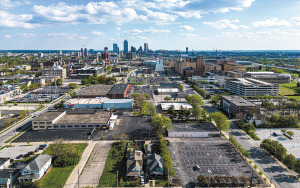 The city is trying to capitalize on construction of Indiana University's $4.3 billion Methodist Hospital complex and other projects underway or in development on the north side of downtown.
Read More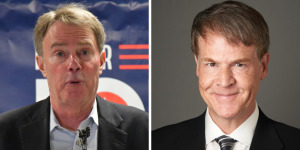 Incumbent Mayor Joe Hogsett soundly defeated Democratic challenger Robin Shackleford in Tuesday's primary election, setting up a November showdown with Jefferson Shreve, a largely self-funded millionaire who handily won the GOP nomination.
Read More
Indianapolis developers receiving tax abatements have committed to providing nearly $5 million to help struggling middle- and low-income families gain access to economic opportunities and become more upwardly mobile.
Read More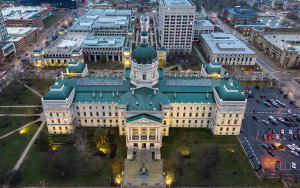 Lawmakers passed bills to offer tax relief for small businesses, child care tax credits for employers, and hundreds of millions of dollars in financial incentives for economic development projects.
Read More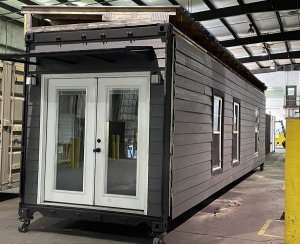 Cities around the country are beginning to look at container units to address homelessness and increase housing supply.
Read More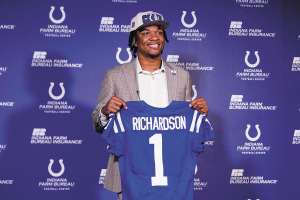 Richardson was the pick, and if you take Jim Irsay for his word, he was their guy the entire way.
Read More
In 2020, Akilah Darden founded The Darden Group, an executive construction management and training firm that specializes in helping companies find minority contractors for projects. In its first year, it landed a contract with Cook Medical to attract and engage minority businesses—with the goal of achieving 100% minority participation on Cook's manufacturing plant project on […]
Read More
Company history: Engineer Leigh Sargent launched Zipp in 1988. At the time, he was working in motorsports, specializing in the modification, manufacturing and aerodynamic design of Indy 500 cars. He applied his knowledge about speed to bike wheels. Zipp's first product was a disc wheel that was manufactured alongside auto-racing parts. In 1999, entrepreneur Andy […]
Read More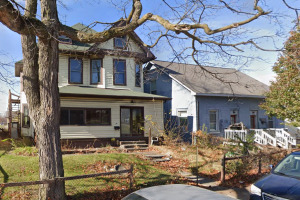 Meridian Enclave would consist of 16 townhouses spread across four buildings all in the same block, southeast of the intersection of Sycamore and Charles streets. In addition, the developer plans to rehabilitate two adjacent homes.
Read More
Kyle Mohler founded Insignum Agtech with the idea of rearranging bits of corn's DNA, then inserting them into popular field-corn hybrids.
Read More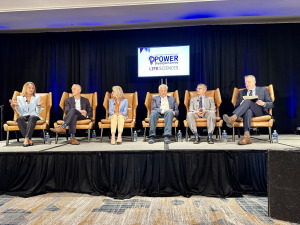 Inventors and entrepreneurs who don't have a track record face the biggest challenges, a panel of experts said Friday morning at IBJ's Life Sciences Power Breakfast.
Read More
We want to be inspired—and campaigns focused on negative messages just won't do it.
Read More
Although, the app has been available less than a year, it has garnered more than 100 million users, making it the fastest growing consumer application of all time.
Read More
Today, we ubiquitously use the word "crisis" to describe this situation, but it is no longer an exaggeration.
Read More
Farmers are able to shoulder a lot of the costs, but the biggest cost they can't shoulder is the impact weather has on their crops.
Read More
As entrepreneurs, we tend to focus on the big picture.
Read More
A pay raise is more likely to make retirement harder, not easier.
Read More
For over 100 years, water has been an asset subject to the rule of use-it-or-lose-it. Western water laws ensure that unused water is forfeited back to the common pool.
Read More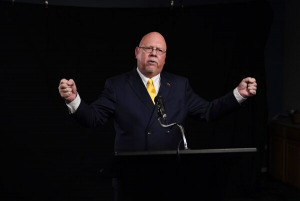 Rainwater netted a historic percentage of the vote in the 2020 gubernatorial election as a third-party candidate.
Read More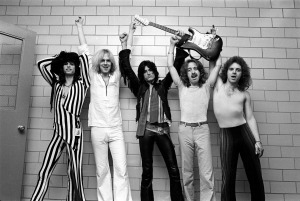 The 40-date run of shows includes a stop at Gainbridge Fieldhouse in October with special guests The Black Crowes.
Read More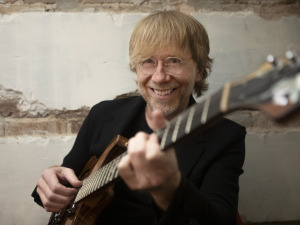 The improvisational rock of jam bands is scheduled to reign at the second All IN festival, where Trey Anastasio and Umphrey's McGee are on the bill.
Read More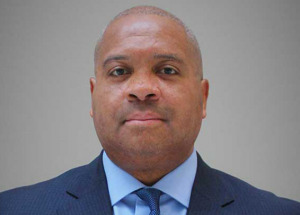 Richard Paulk succeeds David Adams, who is stepping down after less than a year as commissioner of the Indiana Department of Workforce Development.
Read More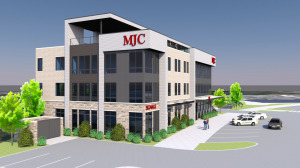 Massillamany Jeter & Carson LLP, which specializes in criminal defense, plans to occupy the top two floors of the 20,000-square-foot building.
Read More