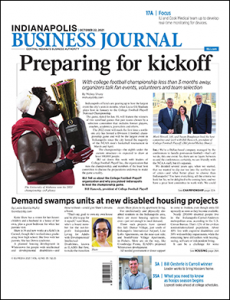 OCT. 22-28, 2021
Indianapolis officials are gearing up to host the largest event the city has seen in months—the College Football Playoff National Championship. IBJ's Mickey Shuey dives into the preparations, the schedule of community events and what will make Indy's latest hosting gig unique. Also in this week's paper, Leslie Bonilla Muñiz examines the recent increase in housing options for intellectually and physically disable residents, which advocates say still isn't enough to meet demand. Susan Orr explains why accounting firms now are having trouble recruiting talent for what traditionally have been stable, good-paying, white-collar careers. And Sam Stall profiles Indianapolis entrepreneur, philanthropist and social activist Bill Oesterle, this year's honoree for IBJ's Michael A. Carroll Award.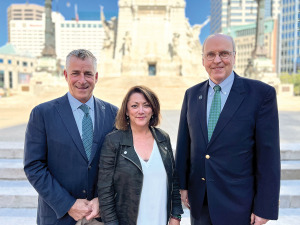 IBJ sat down with leaders of College Football Playoff Inc. and members of the local host committee to discuss the preparations underway to make the January game a reality.
Read More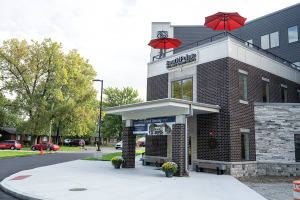 Three developments have opened this fall: one just south of Indianapolis International Airport, one on the near-east side, and one in Fishers. A fourth is planned for Whitestown.
Read More
Fewer students have been entering the accounting profession, and a salary gap between accounting and other financial professions means those accounting students might be lured to a different field.
Read More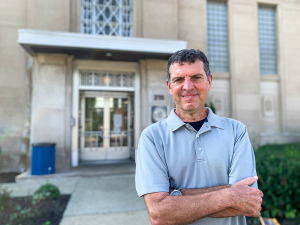 The founder of Angie's List and TMap, in recognition of his years of service as a community leader and entrepreneurial force, is the 28th recipient of the Michael A. Carroll Award.
Read More
Michael Ault was working at the Indiana University Health Foundation five years ago—overseeing events like the popular Rev fundraiser at the Indianapolis Motor Speedway—when he received a call about a development job at Heartland Film Inc.
Read More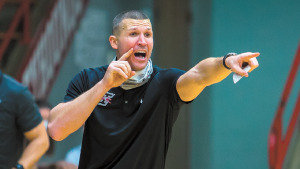 Bounce, bounce, bounce. Yeah, college basketball is coming.
Read More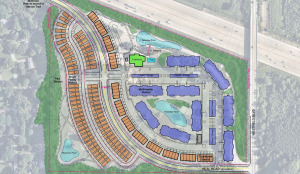 Buckingham Cos. hopes to construct nearly 450 residences with a mix of single-family homes, townhouses and apartments on the property on East 96th Street.
Read More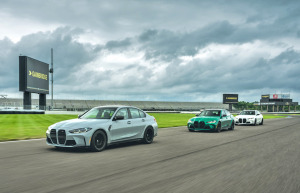 BMW's M Driving Experience Center will include a showroom, classroom areas, a conference room and direct access to the IMS road course.
Read More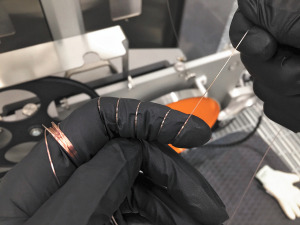 The collaboration will explore incorporating "smart fibers" into Cook Medical's products to facilitate continuous, real-time monitoring of various bodily functions during procedures.
Read More
Hoosiers with disabilities account for 12% of the civilian noninstitutionalized population in our region, and many live with aging parents who might soon be unable to care or provide for them, putting them at risk of homelessness or institutionalization.
Read More
In December, we'll recognize the year's top newsmakers. Go to IBJ.com/newsmakers to tell us who should be included.
Read More
As the tech sector reconsiders where employees are located post-pandemic, there is an immense opportunity to bring these cutting-edge jobs to areas that have been historically overlooked. If this opportunity is to be realized it will require a considerable investment.
Read More
Given how many states have legalized marijuana, we can reap the benefits of seeing where others were able to succeed, and the pitfalls they may have experienced along the way.
Read More
In some ways, remote work has made communication feel less "human." Conversations are more like transactions when every interaction is formal, scheduled and agenda-driven.
Read More
The headline-grabbing solutions like "smart city" technologies, electric cars and net-zero-energy buildings, while important, can feel like a search for proverbial silver bullets and, in any case, are massive undertakings that seem distant and out of our hands.
Read More
Knowing when to get back in is significantly harder than knowing when to get out. This is why I choose to do nothing different.
Read More
Conditions today are ripe for another stagflation episode.
Read More
I'm glad the city is doing the work to be thoughtful about this downtown anchor.
Read More
While Sen. Donnelly is a member of my party, that is not a reason to carry on a needless taxpayer expense. Let the U.S. Embassy to Italy handle matters with the Vatican.
Read More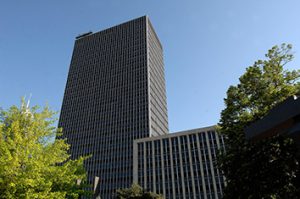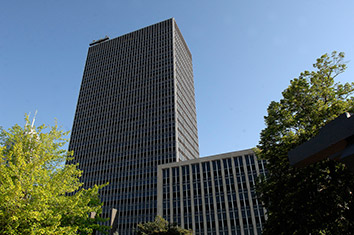 Councilors adopted the bulk of the budget proposal 23-1, with Democrat Ethan Evans voting against.
Read More
Residents who live in 23 targeted ZIP codes with high rates of COVID-19 and lower-than-average rates of vaccination can get free, rapid, at-home testing kits that health officials hope will reduce the spread of the deadly virus.
Read More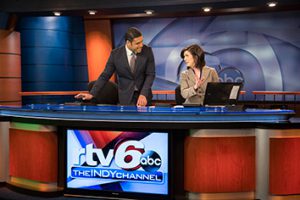 Terri Cope-Walton broke barriers in 2013, when she became the first Black television news director in Indianapolis history.
Read More
Castiron has operated in stealth mode since late last year and already has hundreds of users of its beta program.
Read More