Three teams competing to partner with Indianapolis on a half-billion-dollar criminal justice complex shaped the city's yet-to-be released specifications in closed-door meetings.
Read More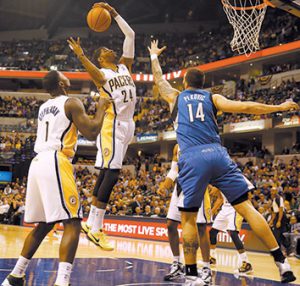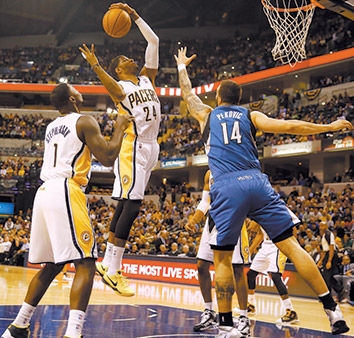 With the loss of Lance Stephenson to free agency and the serious leg injury to Paul George, there are numerous questions about how the Indiana Pacers will do on the court this season. But on the business side, victories are piling up.
Read More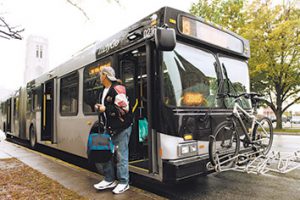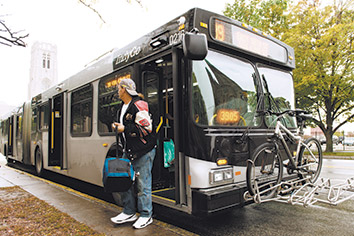 IndyGo isn't threatening to eliminate routes, but it is trying to craft a policy to guide it through landmark changes: next year's opening of the $20 million Downtown Transit Center and, possibly, the passage of a referendum in favor of a regional rapid-transit system.
Read More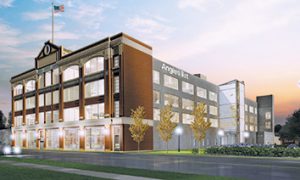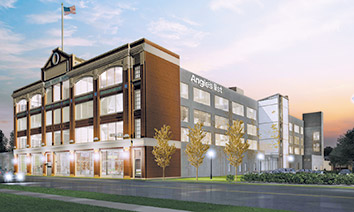 Some real estate experts wonder whether the area's revival relies too much on Angie's List.
Read More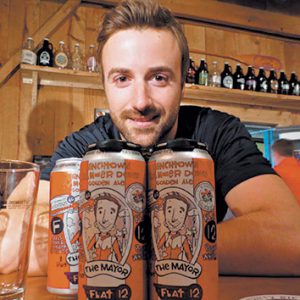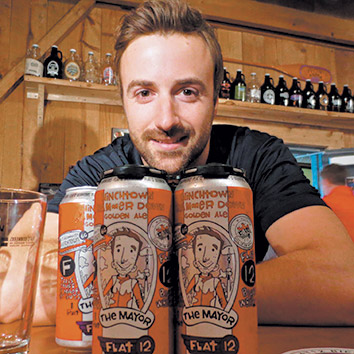 Hinchtown Hammer Down beer, named for IndyCar driver James Hinchcliffe, is one of Flat 12's top sellers and has become one of five in the brewery's core lineup.
Read More
Six candidates ran for mayor of Fishers in the May primary without knowing what the job would pay. More than 20 sought seats on its first City Council. Now the outgoing Town Council—with at least two members who won't return to the dais next year—must decide how to compensate the victors come Jan. 1.
Read More
Allied Solutions LLC said it is looking to fill 60 jobs this year and potentially more next year as it extends a growth streak.
Read More
Community Health Network claimed 23.1 percent of the central Indiana market inpatient market last year, up from 21.5 percent the year before, while Indiana University Health saw its share of the inpatient market decline from 28.8 percent in 2012 to 27.8 percent last year.
Read More
Messer Construction Co. is rehabbing a pair of buildings on North Meridian Street that it bought earlier this year.
Read More
After seemingly endless adversity, bankers anticipate brighter future. Look here to see how local institutions compare based on common measures.
Read More
Indianapolis Public Library officials are seeking approval from the city to borrow funds to renovate, relocate and build entirely new branches across the city. Despite growing emphasis on digital media, library visits are increasing, they say.
Read More
When I started my first company, Bio-Storage Technologies, back in 2002, raising angel capital was time-consuming and inefficient, and the results were mixed at best.
Read More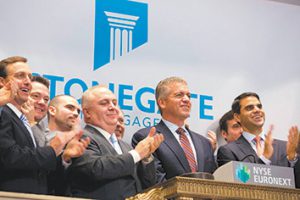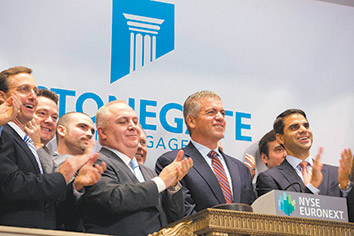 Jim Cutillo, co-founder of the fast-growing mortgage company, pushes with military intensity.
Read More
The folks who end up with them aren't the only ones who benefit from these special canines.
Read More
It's easy to get discouraged these days—to look at the overwhelming evidence of social and political dysfunction and retreat into Angry Old Person territory.
Read More
It's easy to pat ourselves on the back about the vibrant downtown areas of Mass Ave, Fountain Square, Monument Circle, White River State Park. We've come a long way, and people love to spend time in these places.
Read More
Chalk this up as one for "Ripley's Believe It or Not!" The employees of some well-known financial firms have sued their employers for placing their own company's proprietary mutual funds in their 401(k) plans.
Read More
In recent years, average wages have stagnated. Wages for some workers declined while wages for others rose. Understanding why is important for any policy discussion.
Read More
In your [Oct. 13] editorial, "Transportation takes many forms," you seem to be for improving state roads and bridges while funding other "non-road" programs.
Read More
If the [Carmel City Center] deal is so secure, why do the bonds have to be backed with a Special Benefits Tax [Oct. 6]?
Read More
Lafayette-based Emerging Threats Pro LLC said it will invest $967,000 to open an outpost in the Parkwood Crossing office park in Carmel.
Read More
The borrowing plan will target streets and sidewalks across the city. Also on Monday night, City-County Councilors approved a $1 billion city budget.
Read More