OCTOBER 26-NOVEMBER 1, 2015
The Indiana Pacers will start the NBA regular season on Oct. 28 at 0-0, but the team is already winning on the financial ledger. Anthony Schoettle reports that revenue streams in the new season are headed in the right direction. Also in this week's issue, Jared Council reveals which of the city's tech pioneers have decided to get back in the game. And in A&E Etc., Lou Harry finds a lot to recommend about eating in a restaurant located in a grocery store.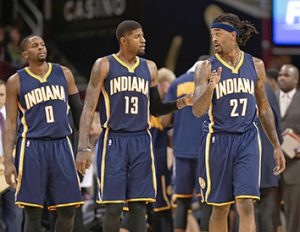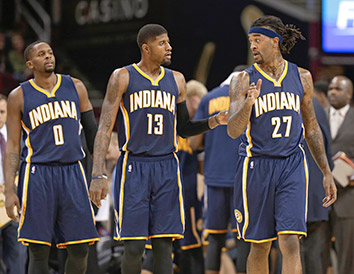 Sales of season tickets, merchandise and sponsorships are all up. Attendance is expected to match—or even exceed—the 2013-2014 season. And the stadium deal the Pacers struck with the city's Capital Improvement Board last year has freed the franchise to make investments it hopes will pay dividends long term.
Read More
Older technology entrepreneurs and executives who have experienced successful corporate exits often limit their startup involvement to mentoring, investing and board membership. But a raft of veteran technology leaders are getting involved again in a hands-on way.
Read More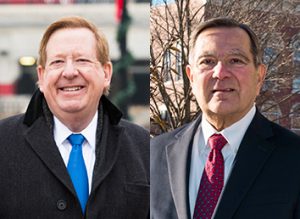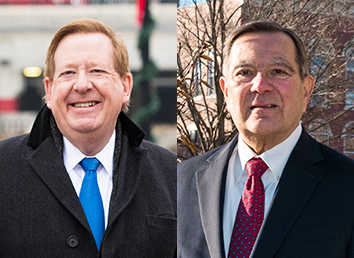 Attracting higher-wage residents is key to future growth as city revenues have stagnated and local governments have become increasingly reliant on income taxes. Republican Chuck Brewer and Democrat Joe Hogsett are proposing ways to bolster Indy neighborhoods.
Read More
Sydney "Jack" Williams is at risk of going to jail for the second time since he avoided charges in a massive Ponzi scheme run out of Miami.
Read More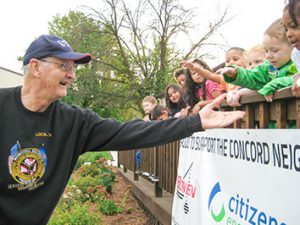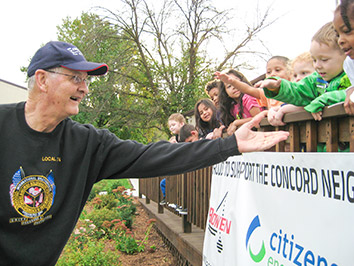 The founder of Indianapolis-based Bowen Engineering Corp. becomes the 22nd recipient of IBJ's Michael A. Carroll Award.
Read More
Rx Help Centers assists employers and customers as they navigate through the confusing web of prescription drug discounts. Business is so good that the company hopes to add 250 workers by 2017.
Read More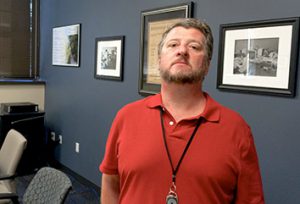 The Workforce Accelerator, launched earlier this year by local not-for-profit Tangram, is similar to a dating website linking compatible people, except that it matches jobs to people who have disabilities or are military veterans.
Read More
Firms landed more than $28 million in the third quarter, the highest quarterly total in three years and a sign of accelerating entrepreneurial momentum in the state.
Read More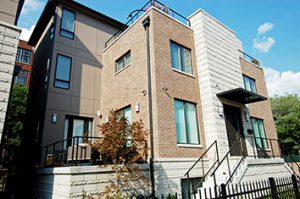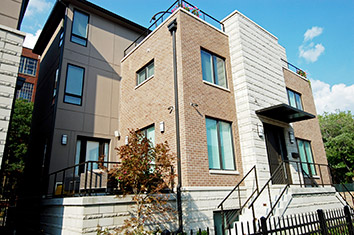 Buyer demand proved so strong this summer that Hoosiers bought 9,080 existing homes in June alone—the state's second-largest one-month sales tally in the past 12 years.
Read More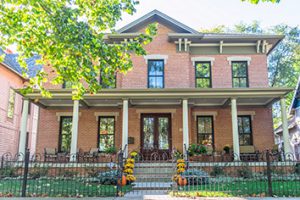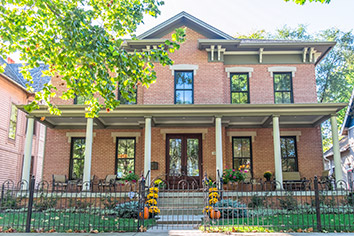 Chuck and Mary Williams wanted a house with an exterior that synced with the rest of their Old Northside neighborhood and an interior that boasted all the latest conveniences, including a modern, open floor plan.
Read More
Basketball program boosters who would shoot the messenger should redirect their anger.
Read More
Facts mean nothing to those committed to a contrary narrative that the facts contradict.
Read More
Data is so addictive to managers that, when information is not naturally available, vice presidents of this and that move to create it.
Read More
The road to reaching long-term outperformance is bumpy, but that doesn't make these short-term periods of weakness any easier to take.
Read More
When everybody "just knows" something is true, it's time to get a little nervous. That's when we suspend skepticism and uncritically accept the assertion.
Read More
The next mayor of Indianapolis has an unprecedented opportunity to leverage the power of food for the good of our city.
Read More
A Canadian software firm has signed an agreement to acquire CTI Group Holdings Inc., one of the smallest publicly traded companies based in Indianapolis.
Read More
The Indiana Office of the Utility Consumer Counselor is asking state regulators to approve just about half the rate increase Citizens Energy Group wants to charge water customers.
Read More
Roderick Perry, senior associate director of athletics for Wright State University, will assume his new role with IUPUI on Jan. 1. He succeeds Michael Moore, who held the job for 19 years.
Read More