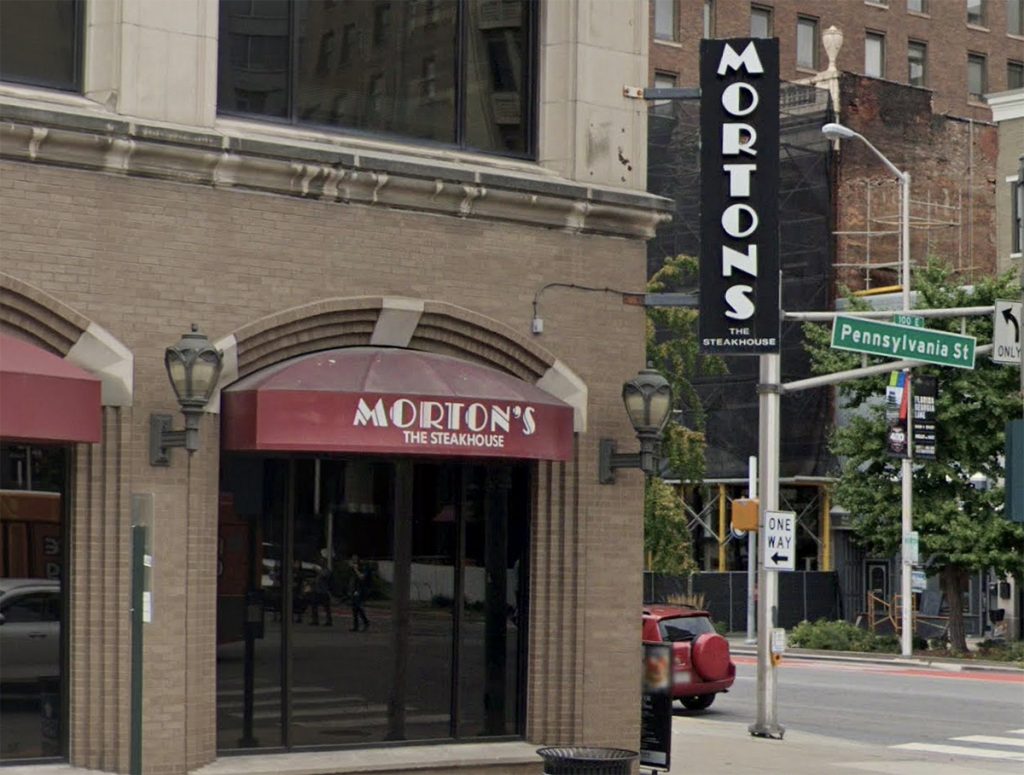 The downtown Indianapolis location of Morton's The Steakhouse appears to be latest victim of the economic paralysis brought on by the coronavirus crisis.
The Facebook page for the restaurant lists the location at 41 E. Washington St. as "permanently closed." It has been removed from the company's online list of restaurants, and its local phone number no longer works.
Media representatives for Houston, Texas-based parent company Landry's Inc. did not immediately respond a request for comment on Monday morning.
The closure would mark at least the second exit of a major upscale steakhouse in the Indianapolis area since Indiana restaurants discontinued on-premises dining in mid-March. Earlier this month, the owner of the upscale Fleming's Prime Steakhouse & Wine Bar chain announced its restaurant in the Keystone at the Crossing area—its only location in Indiana—was shutting its doors permanently.
Morton's the Steakhouse was founded in 1978 in Chicago. Its website currently lists 58 locations in the United States, seven of which are designated "temporarily closed." It also has nine international locations, mostly in Asia.
According to media reports, the chain's restaurant in Rochester, New York, also closed permanently earlier this month.
The local Morton's opened at the Washington Street location in the late 1990s, after the four-story building was purchased and renovated by an investment group that included owners of IBJ Corp. Morton's was located in the basement, accessible by a dedicated elevator and staircase.
The building was sold in 2016 to the St. Louis-based Drury Hotels chain. Drury representatives did not immediately respond to a request for comment on Monday morning.
Other recent permanent restaurant closures—beyond the eateries that have temporarily shut their doors due to the ban on on-premises dining—have included Bravo! Cucina Italiana Restaurant at 2658 Lake Circle Drive; Brugge Brasserie at 1011 E. Westfield Blvd.; Next Door at 4573 N. College Ave.; Redemption Alewerks at at 7035 E. 96th St.; and all of the locations of the Stacked Pickle sports bar chain.
Please enable JavaScript to view this content.