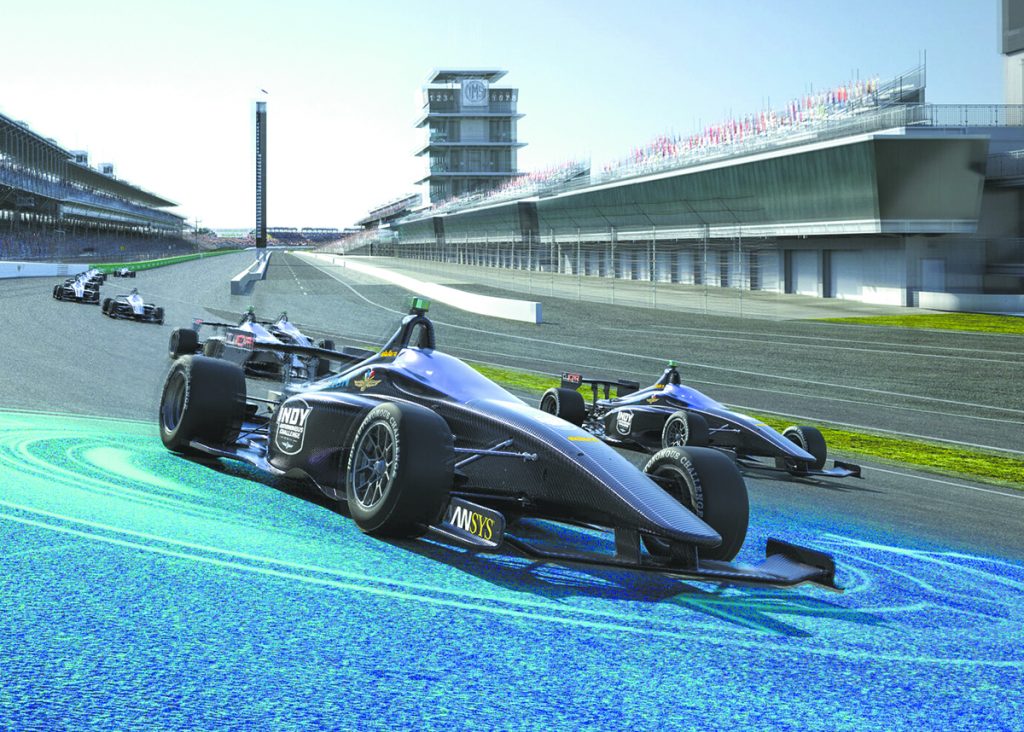 Those familiar with Indianapolis-based Energy Systems Network say it's one of the most innovative organizations in energy and transportation—not only in the state, but in the nation. But it's not particularly well-known. Its officials prefer to work in the background while pushing forward initiatives like IndyGo's bus rapid transit program, the Blue Indy electric car-sharing service, and an early initiative that helps some of the state's biggest manufacturers make big moves in heavy-duty hybrid industry, including buses and trucks.
Over 11 years, the small not-for-profit has generated about $750 million in direct investments in ESN-related projects from public, private and philanthropic sources. In the latest edition of The IBJ Podcast, host Mason King speaks with CEO Paul Mitchell about how ESN has helped power so many high-profile initiatives. Not every project has been a winner. Blue Indy folded earlier this year, although Mitchell says it still could pay dividends for the city. And he details one of ESN's flashiest projects: the Indy Autonomous Challenge, an IndyCar-style race with cars completely controlled by computers scheduled to take place next year.
For more on Energy Systems Network, check out Anthony Schoettle's profile in IBJ's latest Innovation Issue.
Click here to find the IBJ Podcast each Monday. You can also subscribe at iTunes, Google Play, Tune In and Spotify. Here are some of our recent podcasts:
IBJ Podcast: "When can we be with Grandma and Grandpa?" and other COVID questions families are asking
IBJ Podcast: Holcomb campaign faces peril of managing COVID crisis in public spotlight
IBJ Podcast: Wedding season walloped by COVID leads to postponements, tears, pizza parties
IBJ Podcast: The rent is due, and tenants are struggling as unemployment soars
IBJ Podcast: What will restaurants, offices look like after economy reopens?
IBJ Podcast: How buying and selling homes has changed in the COVID era
IBJ Podcast: The pressures of working and parenting at home in a pandemic
IBJ Podcast: What you need to know about unemployment now
IBJ Podcast: Sahm's—one restaurant company's story about the impact of coronavirus
Please enable JavaScript to view this content.