APRIL 17-23, 2017
After decades of heady success and then an aggressive expansion, things started to unravel for HHGregg Inc. Greg Andrews examines what worked during the salad days and how it ended up in the trash heap of failed appliance and electronics retailers. Also in this week's issue, Anthony Schoettle explores the fate of television news choppers, which have fallen by the wayside after years as fixtures of local TV. And Scott Olson explores the possible backup plan for the owner of beleaguered Marsh Supermarkets: selling individual stores.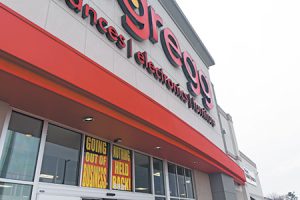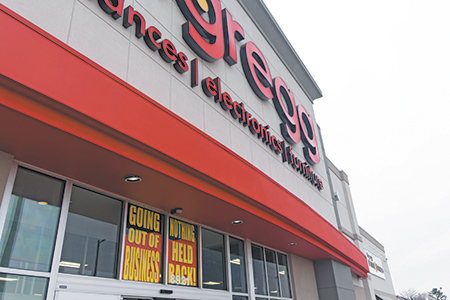 The 62-year-old company is joining the trash heap of failed appliance and electronics retailers, done in by a long list of problems—including overexpansion and a collapse in sales of consumer electronics.
Read More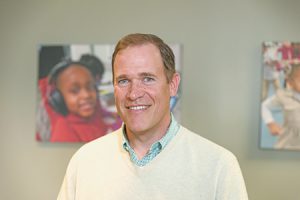 The reputation the education reform group has engendered with its work in the city has spread—and therefore so has its donor base.
Read More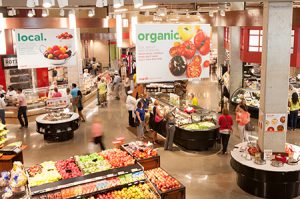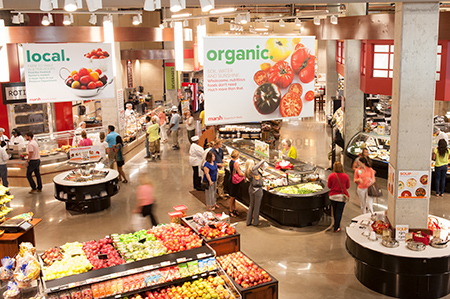 Struggling Marsh Supermarkets' best bet at this point would be to close underperforming stores and find buyers for its most profitable ones, industry experts say.
Read More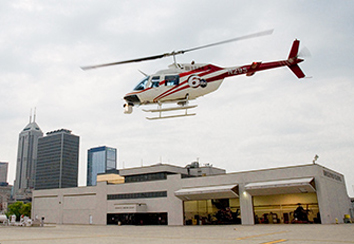 The costly use of helicopters to cover weather-related stories, traffic accidents and snarls, and sporting events is on the decline nationwide.
Read More
Affordable housing advocates are worried that a bill lawmakers sent to Gov. Eric Holcomb will exacerbate what they say is a shortage of inexpensive options for Hoosier families.
Read More
Indiana companies grabbed $27.3 million in venture funding in the first quarter, in line with other recent quarters. But nearly half of that amount went to one firm.
Read More
A bill that quietly crossed a crucial legislative hurdle last week would allow private schools to begin receiving state funding from their first day of operation.
Read More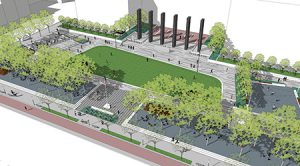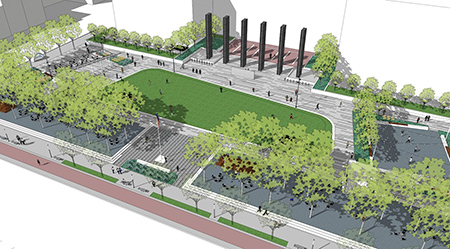 Rundell Ernstberger Associates' design features an interactive fountain and an event lawn accommodating up to 1,500 people. The first proposal, from another architect, was scrapped because it was too expensive.
Read More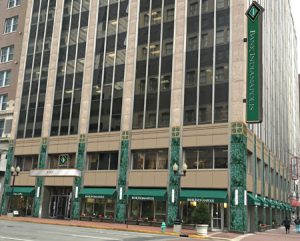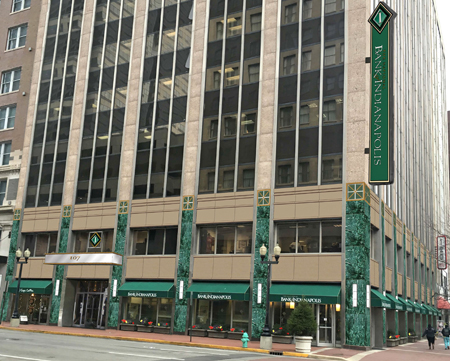 The National Bank of Indianapolis is set to begin upgrading the facade of its flagship location at Pennsylvania and Market streets—the first improvement to the building's outside in more than 40 years.
Read More
Facility Concepts Inc., one the country's largest commercial furniture makers, plans to move its headquarters and 117 jobs to a $10 million development in AllPoints at Anson by Duke Realty and Browning Investments.
Read More
David Contis, Simon Property Group's president of mall operations, is resigning from the Indianapolis-based retail real estate giant to "spend more time with his family," the firm said in an SEC filing.
Read More
Gov. Eric Holcomb should veto House Bill 1523.
Read More
Sometimes the security process that we depend upon goes haywire.
Read More
Ricker's end-around of long-established state law is not a one-time occurrence; it is instead just the latest in a years-long battle to fix the game in a way that would favor his business.
Read More
Across the nation, a new age of "winner-take-all" urbanism has emerged; a small group of elite cities reap the spoils of migrating talent. Cities become increasingly divided into pockets of prosperity and poverty.
Read More
Five different tensions typically intersect to shape legislative activity, and will do so again as lawmakers look to leave Indianapolis April 21 or 22.
Read More
It's all about the details when it comes to parks, plazas and streetscapes.
Read More
Nine retailers have filed for bankruptcy in the first three months of 2017, a pace that would exceed the 18 bankruptcies recorded in 2009.
Read More
America First is a nice slogan, but let's not push things too far.
Read More
Costs associated with obesity and life style are 70 percent of the result of high-cost care.
Read More
Ricker's met the qualifications for an in-store restaurant alcohol permit by having $200,000 in food sales and a dining room capacity of at least 25. He went through the public hearings and was approved by both the local board and the ATC.
Read More
A Beijing-based manufacturer of brake and suspension systems has chosen the Indianapolis area as the site of its first U.S. production facility.
Read More
The company, which develops email-management software, plans to add space at its existing headquarters at 9247 N. Meridian St.
Read More
Two-time Formula One champion Fernando Alonso plans to race for McLaren at the Indianapolis 500, marking McLaren's first Indy 500 appearance in 38 years.
Read More
Called 1 Million Cups, the weekly program has a format designed to be more collaborative and educational than more typical pitch events. It's already in more than 100 other communities.
Read More