FEBRUARY 9-15, 2015
The arrival of Allegiant could spark a revival of leisure travel and help reverse a years-long decline in passengers at Indianapolis International Airport. Kathleen McLaughlin reports that more carriers could be coming. Also in this week's paper, Anthony Schoettle details how the online lodging service Airbnb is establishing a foothold in Indianapolis and freaking out hoteliers across the country. And in A&E Etc., Lou Harry reviews R2Go, the grab-and-go eatery concept from the founder of R bistro.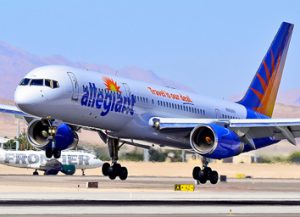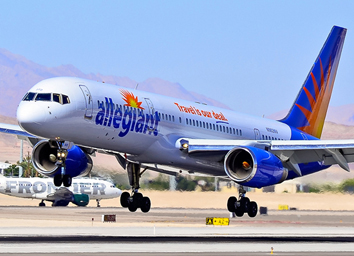 Low-cost carrier Allegiant, which used to stick to the smallest, most underserved airports on the map, is branching out to medium-size cities like Indianapolis.
Read More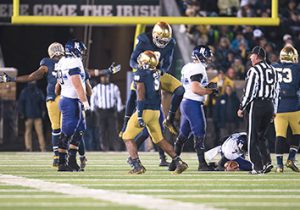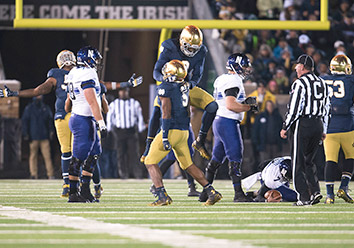 In recent interviews with IBJ, University of Notre Dame Athletic Director Jack Swarbrick said he'd be willing to consider a model that allows student-athletes to profit from certain activities away from the field.
Read More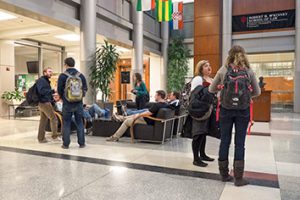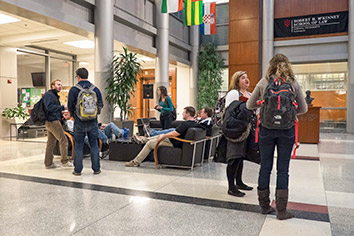 Just like at law schools across the nation, enrollment has fallen at the Indiana University Maurer School of Law, IU Robert H. McKinney School of Law at IUPUI and Valparaiso University Law School in northwest Indiana.
Read More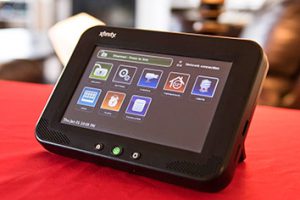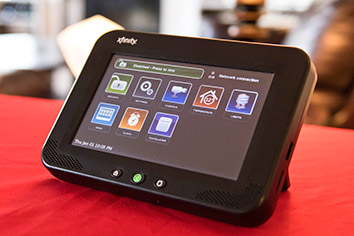 Technology has paved the way for people to engage with more aspects of their homes beyond security features. As a result, cable, phone and other companies have taken notice and jumped into the space.
Read More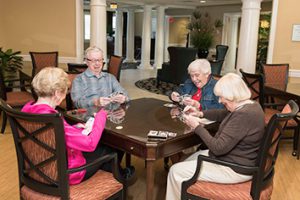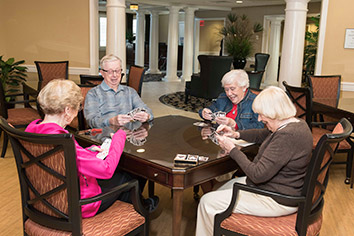 BHI Senior Living, an Indianapolis not-for-profit that's spent more than half a century serving retirees, could be poised to go from incremental to exponential growth—all thanks to the aging of the baby boom generation.
Read More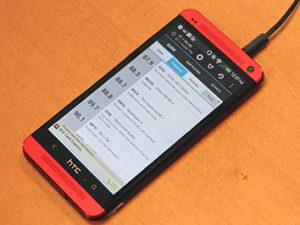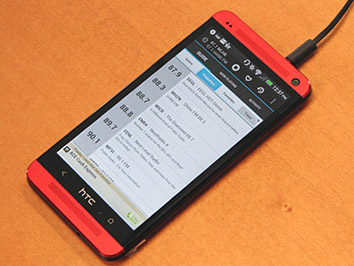 The Emmis Communications Corp. CEO says widespread adoption of the service, which allows consumers to listen to terrestrial FM radio on smartphones, will usher in better times for the radio industry.
Read More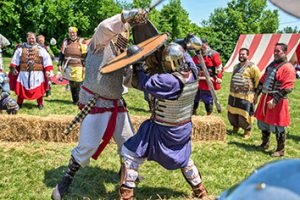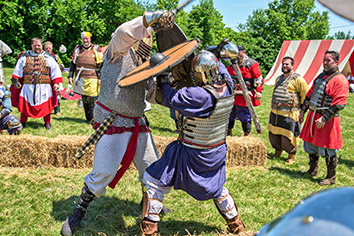 Hendricks County recently beat out sites in Alabama, California, Missouri, Pennsylvania and Texas to land the Society for Creative Anachronism's 50th anniversary celebration.
Read More
Delays by the City-County Council could push the closing of a $1.6 billion deal for a new criminal justice complex until mid-May, just under the wire to preserve prices in the preferred bid.
Read More
The last five acres of a seven-acre site where Tutwiler Automotive long operated is for sale with an asking price of $1 million per acre.
Read More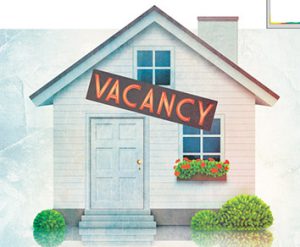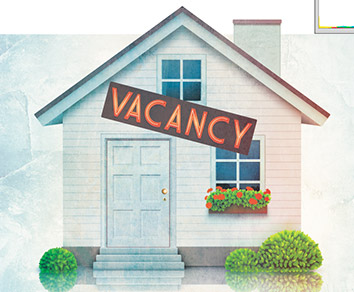 The surge in the online matchmaker of travelers and hosts has local hospitality industry leaders complaining and scrambling to compete.
Read More
The building on Indiana Avenue is more than a historic landmark.
Read More
In my classroom, when I introduce the topic of infrastructure, a lot of students' eyes begin to glaze over. They shouldn't.
Read More
There's a lot to be said for surrounding one's self with people smarter than you. Why? Because it's really wise to do so. It is also wise to pay attention whenever a publication offers a list of advice from successful leaders. This year's Forty Under 40 group is no exception.
Read More
Republican leaders haven't put religious expression measures on their agenda for the session, but they aren't inclined to stand in the way.
Read More
While unicorns bestow wealth to a group of newly rich entrepreneurs, they might not be particularly profitable for investors.
Read More
Richard Florida's writings popularized the notion of a "creative class" of workers, arguing that the workers held the key to a region's prosperity and that the policies that attracted them would offer economic salvation.
Read More
With the approval of the Healthy Indiana Plan 2.0 waiver after months of negotiations, Gov. Pence and his administration are to be commended for their efforts to secure this innovative, affordable coverage program for those who need it most: our state's working families.
Read More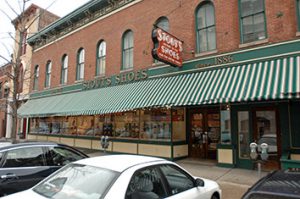 Stout's Shoes plans to downsize its flagship Mass Ave location, which it touts as the nation's oldest shoe store, to make way for a new restaurant and bar along the popular dining corridor.
Read More