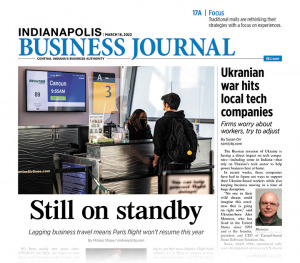 MARCH 18-24, 2022
It's been nearly two years since COVID-19 led Delta Air Lines to stop flying its Indianapolis-to-Paris route, and airport officials still can't say when the flight will return. Mickey Shuey unpacks how they hope to reestablish trans-Atlantic flights. Also in this week's issue, Susan Orr explains how Russia's invasion of Ukraine is having a direct impact on Indiana technology companies. And Leslie Bonilla Muñiz reports that two long-abandoned brownfields in Indianapolis could be revived with a $90 million overhaul for manufacturing and food processing.
Companies have had to figure out ways to support their Ukraine-based workers while also keeping business moving in a time of huge disruption.
Read More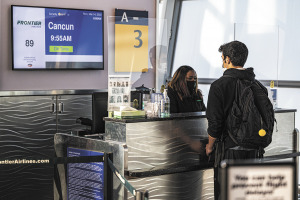 Indianapolis Airport Authority officials are looking to 2023 and 2024, with a focus on renewing the nonstop flight to Paris and possibly other international destinations.
Read More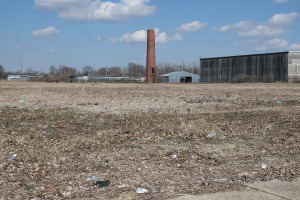 A coalition of city-county government and local community groups this week completed a final round of applications for a federal grant of up to $75 million, that could total $90 million with a required local match.
Read More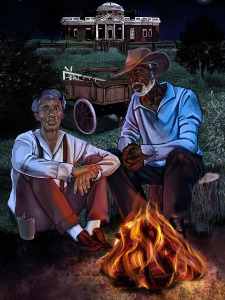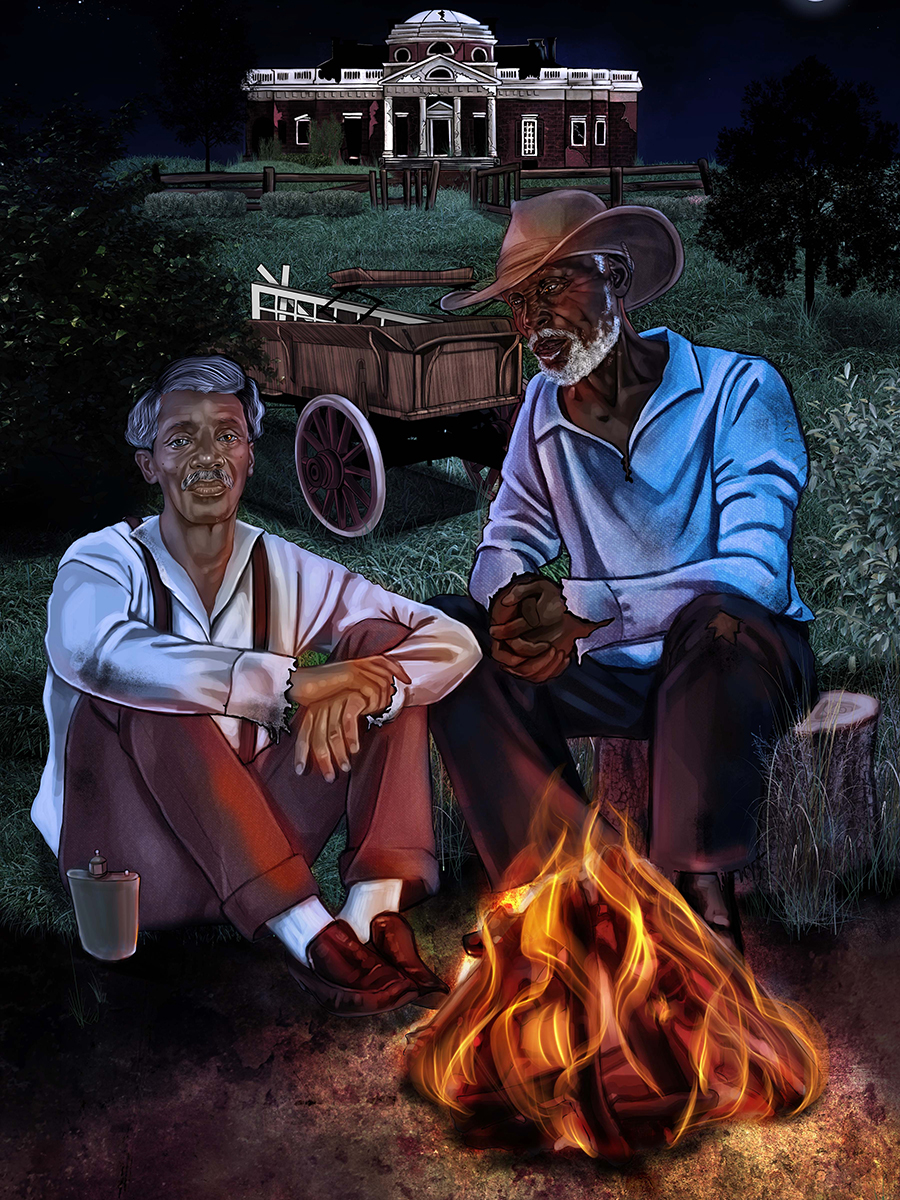 In the provocative plot, Thomas Jefferson's son, who grew up enslaved on the president's Virginia plantation, returns to Monticello after the Civil War to collect artifacts from his youth.
Read More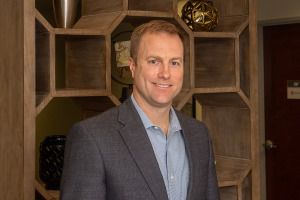 He's the CEO of Indianapolis-based Sarson Funds, which offers cryptocurrency-focused investments to financial advisers and accredited investors. He spoke to IBJ recently—not from his office, but from what he calls the firm's "secret location," a house in Carmel where staffers build computers and do crypto mining.
Read More
Tax cuts, employer vaccine mandates and various social issues dominated the 2022 Indiana General Assembly. But a divide between Republican leadership in the House and Senate also set the tone.
Read More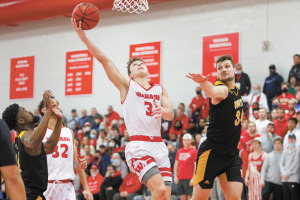 Wabash will play Elmhurst University (Illinois) in the second semifinal game Friday evening at the Allen County War Memorial Coliseum. If victorious, Wabash will play for the championship on Saturday against the winner of Friday's earlier semifinal game between Randolph-Macon and Marietta.
Read More
Madam C.J. Walker and Booker T. Washington were among those who participated in the dedication of the Senate Avenue YMCA, the first YMCA for African Americans in Indianapolis. Construction began in fall 1912 at the intersection of West Michigan Street and Senate Avenue, and Walker donated $1,000 to the effort. For 25 years, the Senate […]
Read More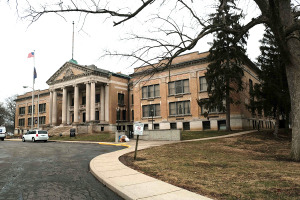 Gov. Eric Holcomb on Tuesday announced long-awaited site plans involving the Indiana School for the Deaf, the Indiana School for the Blind and Visually Impaired, and a new state archives building.
Read More
The initiative is a partnership between the Indianapolis Urban League, the National Urban League and the African American Coalition of Indianapolis, and is funded with a $100 million Lilly Endowment Inc. grant awarded in August 2020.
Read More
However, the state's labor force participation remains at 61.9%—a record low for at least the last 45 years if one doesn't count its sudden fall to 60.8% and quick recovery in the first three months of the pandemic.
Read More
Not unlike the habits that formed cultures 70,000 years ago, we can think about culture at work as a common set of behaviors, and underlying mindsets, that shape how people interact.
Read More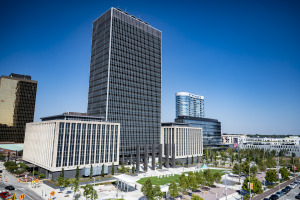 Called Thriving Buildings, the program's initial phase includes voluntary participation by private building owners while mandating participation for some municipal buildings.
Read More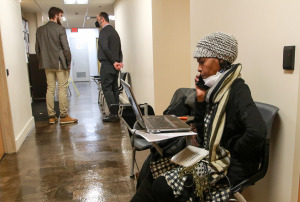 City officials say they're focused on a "test case" nuisance lawsuit and funding a range of programs to tackle persistent challenges with habitability, affordability and legal aid for tenants.
Read More

Local malls and shopping centers are continuing to grapple with the decline in brick-and-mortar retail demand by trying to reinvent themselves with a focus on amenities.
Read More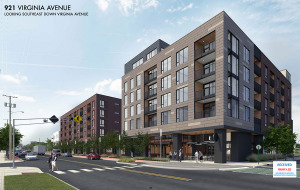 The site of a one-story, nondescript building in Fountain Square used sparingly for local White Castle operations soon could house a five-story building with nearly 200 apartments and six street-level storefronts.
Read More
Hoosiers for Good is raising money with the goal of paying Indiana University athletes to represent charitable organizations. But there's no plan to offer blanket contracts to athletes in key positions on IU teams.
Read More
ExactTarget founder Scott Dorsey Dorsey could have decided to retire and live the island life after the company sold, but that is not in his DNA. Instead, he helped create a software venture studio that would further build central Indiana's tech sector.
Read More
It seems that, while shoppers and sellers have wholeheartedly embraced digital commerce, the demise of brick-and-mortar retail—to paraphrase Mark Twain—is highly exaggerated.
Read More
Our rights, including the right to free speech, don't exist if they're not defended. And defending basic freedoms—even when a group besides our own is in the crosshairs—benefits everyone by making sure the protections of our basic rights remain strong.
Read More
Not unlike the habits that formed cultures 70,000 years ago, we can think about culture at work as a common set of behaviors, and underlying mindsets, that shape how people interact.
Read More
It's important to note that, while stock prices can be extraordinarily volatile (like recently), the intrinsic values of the underlying businesses are much less so.
Read More
When the money supply increases faster than the output of goods and services, people spend the excess money. This causes prices to rise and the value of money to fall.
Read More
Our teachers are poorly paid and often experience burnout because of the multiple roles that they must play. We should consider how our public discourse is affecting their morale.
Read More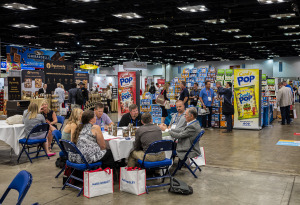 The National Confectioners Association said Tuesday that the show will rotate between Indianapolis and Las Vegas starting in 2024, moving from Chicago where it has been held since 1997.
Read More
The designation from SolSmart recognizes Zionsville for taking steps to encourage solar energy and remove obstacles for solar development.
Read More
The Westfield City Council on Monday night rejected a proposed ordinance that would have established an advisory council on disabilities, similar to committees already in place in Carmel and Fishers.
Read More
The state Democratic Party criticized Rokita for spending taxpayer money on what it called a "political trip."
Read More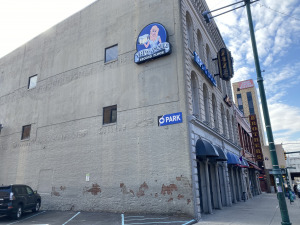 At a Marion County hearing earlier this month, police representatives detailed hundreds of runs to the bar and a neighboring night spot to respond to fights and other incidents.
Read More