NOV. 23-29, 2018
Amazon's decision to split its HQ2 project between New York City and Washington, D.C., exposed just how far Indianapolis lags behind other major metropolitan areas in terms of tech talent. Anthony Schoettle reports that local leaders are busy assessing the area's weaknesses and discussing the massive effort that will be required to make up ground. Also in this week's issue, Hayleigh Colombo details the findings of a new report showing that, in otherwise similar circumstances, black children in Indianapolis grow up to earn significantly less than their white peers. And in this week's Explore section, Lesley Weidenbener has the lowdown on the new twists and turns in the Eiteljorg's Jingle Rails layout.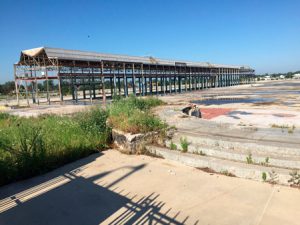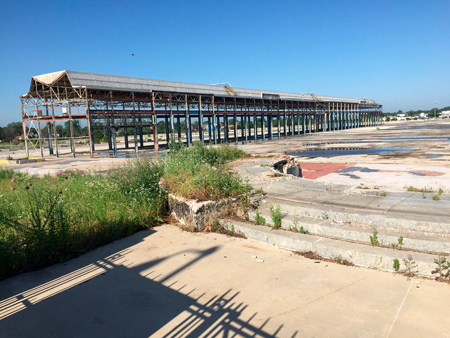 You don't have to read between the lines of Amazon's recent HQ2 decision to determine that Indianapolis' tech talent pool, while strengthening, is still far below the major-league level.
Read More
White adults in Indianapolis on average outearn black adults whether both groups were born to poor, middle class or wealthy parents.
Read More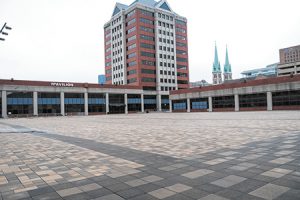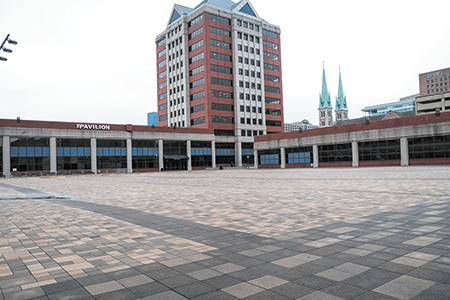 Hospitality industry observers say this is far from an ideal time for Kite—a publicly traded real estate investment trust specializing in shopping centers—to veer outside its core business and tackle what would be a risky and colossal project that easily could cost more than $600 million.
Read More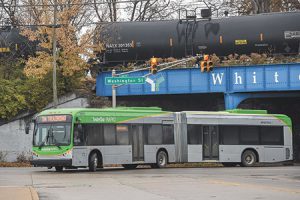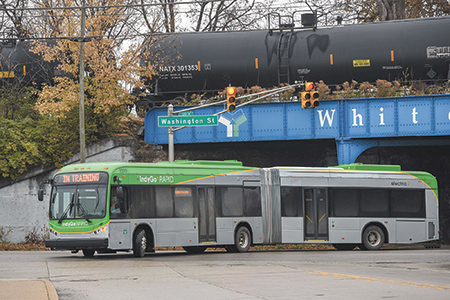 IndyGo and bus maker BYD Ltd. say they're confident the electric buses Indianapolis plans to use for the Red Line will meet the system's needs.
Read More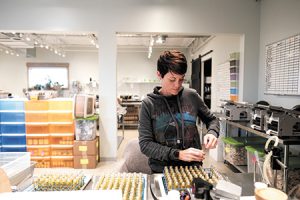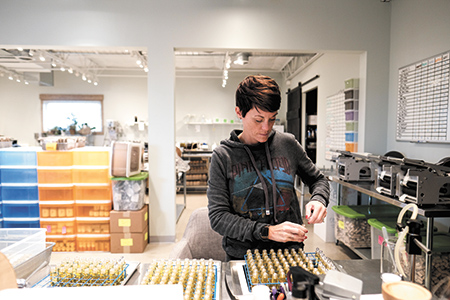 The handmade products of Indianapolis-based Ambre Blends are racking up big sales gains nationwide among high-end clientele.
Read More
Robert Scannell, 66, founded Scannell Properties in 1990, following his departure from Duke Realty the same year.
Read More
The statewide business group announced its lobbying agenda Monday—and it includes support for passing a hate-crimes bill and increasing the cigarette tax. Another priority involves the state's superintendent of public instruction.
Read More
The new Indiana Technology and Innovation Association includes more than 90 technology companies ranging from startups to major players like Salesforce and AT&T.
Read More
Investors who want to take advantage of the "opportunity zones"  provision created by last year's federal tax overhaul are about to receive more help in Indiana.
Read More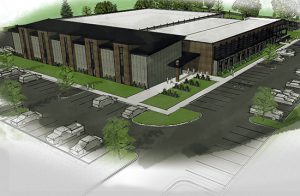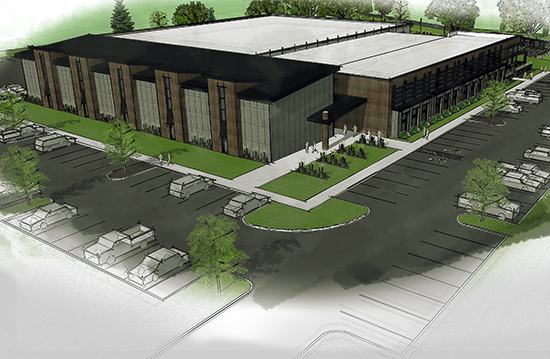 The 85,000-square-foot design center will include a showroom, office and warehouse space, and a makerspace for hobbyists, entrepreneurs and students.
Read More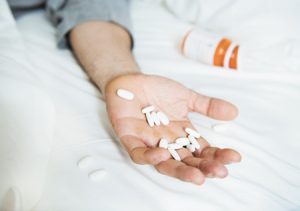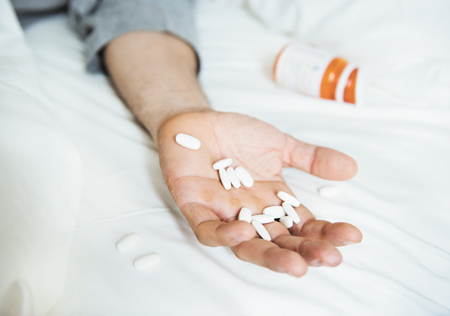 The crisis has been years in the making, and the job of wrestling it to the ground has grown into a massive task. No one is yet predicting when the state will be able to declare victory.
Read More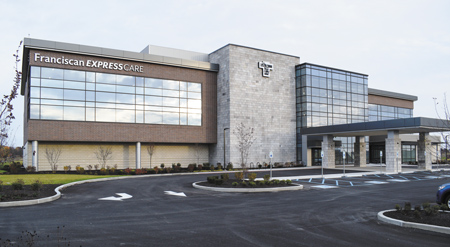 Franciscan Health has opened an 87,000-square-foot clinic in Greenwood offering urgent care, primary care and specialty care. The clinic, at 1703 W. Stones Crossing Road, opened Nov. 14. It is called Franciscan Health at Stones Crossing. With a price tag of $35 million, it's the biggest investment for Franciscan in central Indiana since it spent $300 million […]
Read More
Indianapolis-based Lilly is working with advisers to gauge interest in selling off a selection of older drugs for antibiotics and central nervous system diseases in China.
Read More
Indiana State Police collected more than a ton of expired and unwanted prescription medications Oct. 27 as part of the national "Prescription Drug Take Back" initiative sponsored by the U.S. Drug Enforcement Administration.
Read More
Business and health interests are calling once again for common-sense legislation to help Hoosiers quit.
Read More
Aasif Bade is tackling big developments and big community problems, just like my mentor.
Read More
Vectren's plant will harm our economy and our environment and will unnecessarily increase the monthly bills of electric consumers already saddled with the highest bills in Indiana.
Read More
Time is running out, but the Indiana Bankers Association is confident lawmakers will maintain the programs that help rural community banks serve farmers, ranchers and producers.
Read More
Have you considered lately what kind of shadow you are casting? Is it light or dark? Broad or narrow? Consistent or erratic? Inclusive or exclusive? Perhaps you don't even know.
Read More
With college costs escalating rapidly, reducing future debt by starting to save as much and as soon as you can for a child's college education is vitally important.
Read More
We're relieved that thousands of transplanted workers are not going to overcrowd central Indiana and drive up the cost of living. Losing the Amazon sweepstakes is a blessing.
Read More
As one of the 25 most-visited museums in North America, The Children's Museum of Indianapolis is a peer to museums in cities where visitors expect to have easy access to them via transit. With the Red Line, Indianapolis will meet those expectations.
Read More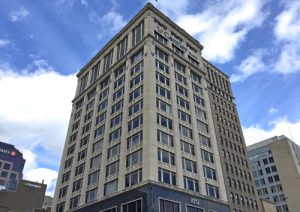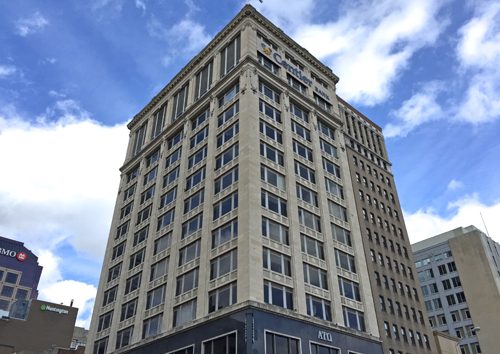 Loftus Robinson plans to transform the 16-story tower into a 130-room Kimpton-brand hotel. But it says it has hit a snag with moving Centier Bank from the ground floor.
Read More
The City-County Council on Monday approved a plan to provide Corteva Agriscience with $30 million in incentives to maintain operations in Indianapolis, but not without reluctance from some council members.
Read More
Terraboost Media—which places hand-sanitizer dispensers with poster-size advertisements in businesses—picked the northeast side for its fourth U.S. office.
Read More
New restrooms will be ready for concertgoers at the Farm Bureau Insurance Lawn, but a key portion of the venue's two-year, $27 million revamp must wait until 2020.
Read More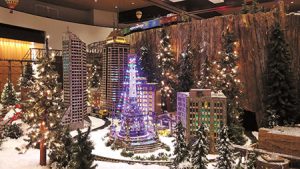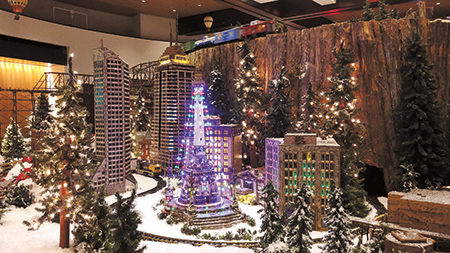 More than 35,000 people last year came to the downtown museum to see the G-gauge train display.
Read More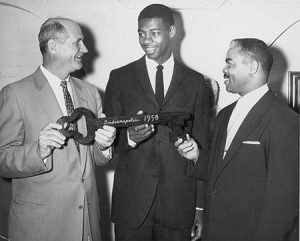 IU faces Purdue, Romeo goes up against Zion, and the Big O turns 8-0.
Read More