SEPTEMBER 18-24, 2017
What's the point of having a ritzy residence without a few parties? But Forrest and Charlotte Lucas host so many galas, fundraisers and other events at their Carmel estate that some nearby residents are fed up. Lindsey Erdody reports that city officials are looking at clamping down on frequent, large-scale entertaining on estates. Also in this week's issue, Susan Orr digs into the fine print on plans for the Red Line and presents 11 things you might not know about the transit project. And in Forefront, IBJ's columnists debate the future of Confederate monuments and racially charged art.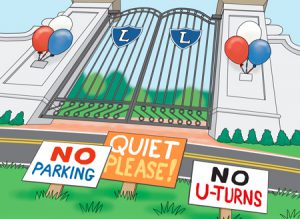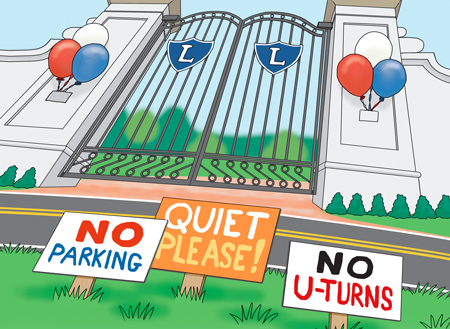 Carmel officials are cracking down on parties that neighbors say are creating too much noise and traffic. In the city's crosshairs right now: Forrest and Charlotte Lucas.
Read More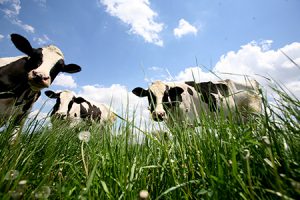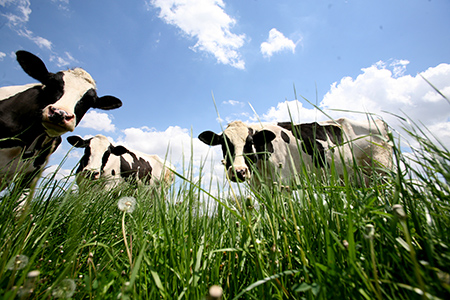 The Greenfield-based unit, which makes a vast array of vaccines, antibiotics, feed additives and other health products for livestock and pets, is in a slump, after more than a decade of growth.
Read More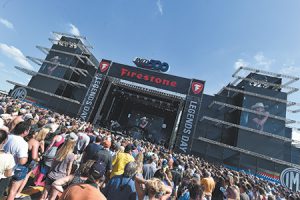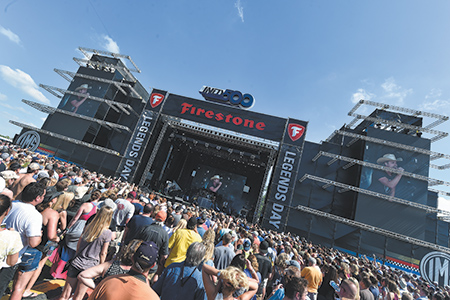 Hulman & Co. CEO Mark Miles is firing up an effort to go after consumer-oriented sponsors—a move aimed at helping the Indianapolis Motor Speedway sell more tickets.
Read More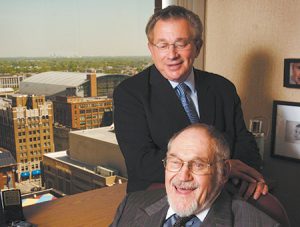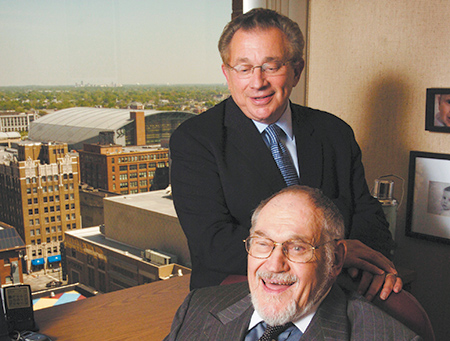 The spat stems from a dispute over whether Mel Simon's sale of his half of the Indiana Pacers to his brother Herb months before Mel's death in 2009 was an arm's-length transaction.
Read More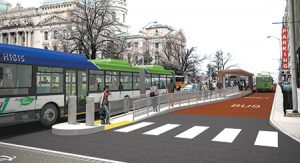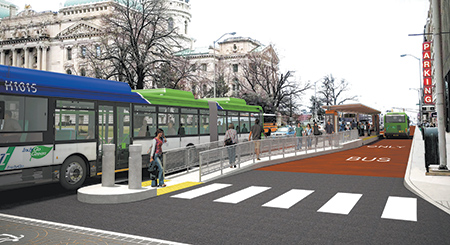 IndyGo is revving the engines on its much-anticipated Red Line, with the bidding process under way and construction set to begin in January on the first 13.1 miles of the bus rapid-transit line.
Read More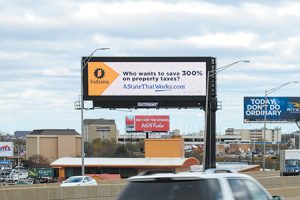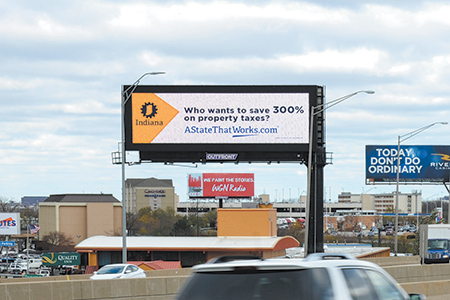 Ad placements in billboards, magazines, newspapers and internet and mobile platforms were part of a marketing plan launched in 2016 to target Chicago, San Francisco, New York and Atlanta.
Read More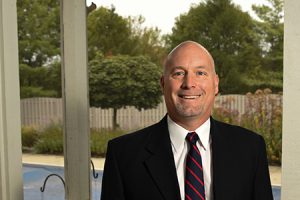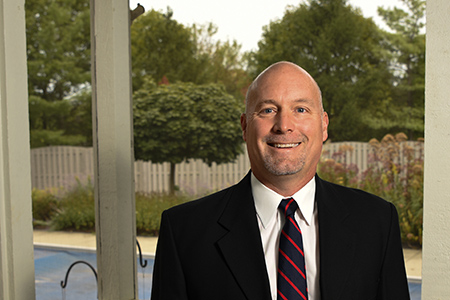 Developing and selling cutting-edge products is tough. Doing so for the marijuana industry, which is illegal at the federal level, is even tougher.
Read More
TechPoint, a not-for-profit advocacy group, plans to use the money on two programs to nurture young tech talent.
Read More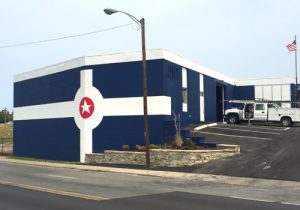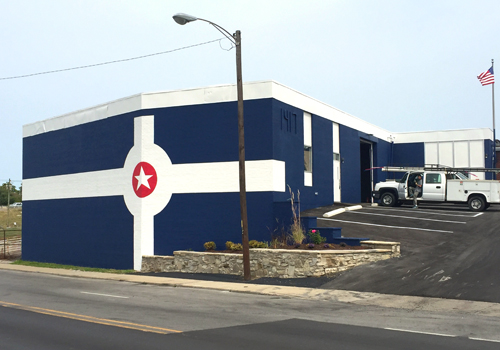 The Riley Area Development Corp. has purchased the nearly 120-year-old structure northeast of the Circle City Industrial Complex and hopes to lure micro-manufacturers to the space.
Read More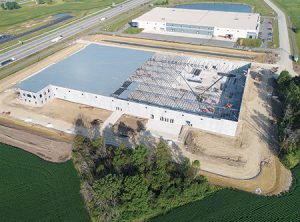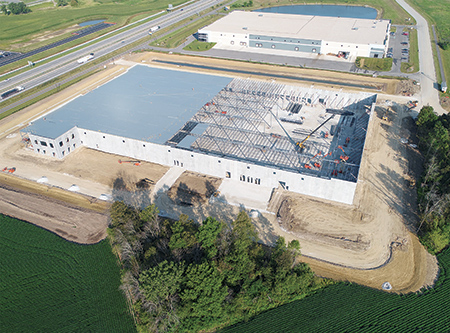 More than 6.8 million square feet of industrial space is expected to be constructed in the Indianapolis area in 2017, the most ever in a single year.
Read More
The Garrett Cos. posted revenue in 2016 of $43 million, a more-than-2,000-percent increase from the previous year, helping the developer rise from 623rd in 2016 to 210th this year.
Read More
Holdfolio paid $1.4 million to purchase the 50-unit Terrace Park Apartments at 2314 Main St.
Read More
It's been sort of fun watching communities across the country—including Indianapolis—get fired up about the idea of landing what Amazon Inc. is calling HQ2, essentially a second North American headquarters for its burgeoning operations. The company sent most major metros into a tizzy with its open call for proposals to host the tech and retail […]
Read More
I have concerns but can't shake my addiction to Apple products.
Read More
We Americans are a cantankerous and argumentative lot. We hold vastly different political philosophies and policy preferences, and we increasingly inhabit alternate realities. Partisans routinely attack elected officials—especially presidents—who don't share their preferences or otherwise meet their expectations. Politics as usual. Unpleasant and often unfair, but—hysteria and hyperbole notwithstanding—usually not a threat to the future […]
Read More
Both industry and academia are well poised to help each other realize massive benefits from deep partnerships if we are willing to get creative about the ways we collaborate.
Read More
Health savings accounts are one of the most attractive investment vehicles available in the marketplace.
Read More
One service the NCAA provides for its members is to rig the market for student athletes
Read More
Many businesses have large amounts of impervious surfaces on their rooftops and parking lots with no areas to allow for natural drainage to wetlands or corridors planted with native species that filter harmful substances and clean the water before it enters the storm sewer system.
Read More
Jeff Bezos is as capitalistic with his own money as anyone else and is very successful. However, he is very "socialistic" with everyone else's money—meaning yours and mine.
Read More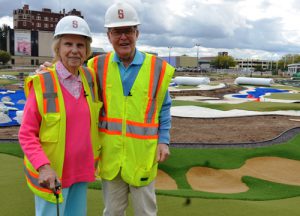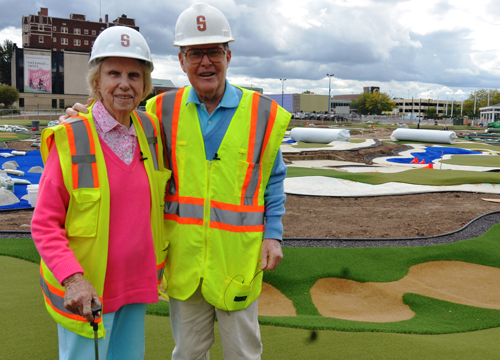 Several famous basketball players, a pair of renowned golf course architects, a hockey superstar and the man regarded as the greatest race car driver of all time are among those selected to be honored in the Children's Museum of Indianapolis' new $38.5 million sports exhibit.
Read More
J. Reid Williamson Jr., who served as president of Historic Landmarks Foundation of Indiana from 1973 to 2005, is remembered as "a giant in the field of historic preservation."
Read More
The five-year grant from the National Science Foundation is expected to provide an early boost to Purdue's new engineering research center.
Read More