APRIL 13-19, 2015
From Mayor Greg Ballard's perspective, WMB Heartland Justice Partners didn't just have the best bid for building the city's new criminal justice complex. It had the only bid the city could afford. Kathleen McLaughlin reports a key detail not widely advertised when the city received bids from three developers: Only Heartland met the requirement for maximum first-year payment. Also in this week's issue, Scott Olson spotlights the change in leadership at Browning Investments Inc. And in A&E Etc., Lou Harry reviews the new Yard House in Circle Centre.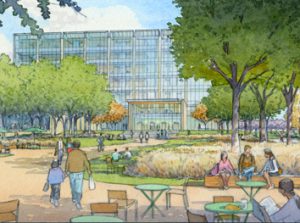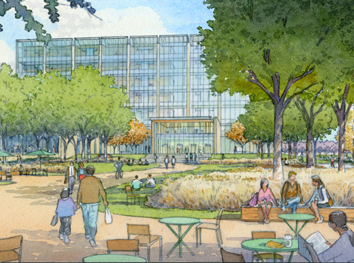 After running a closed-door procurement in which the three bidders were allowed to shape the city's final requirements for building the Marion County Justice Center, two proposals came in above the city's ceiling payment of $50 million for the first full year.
Read More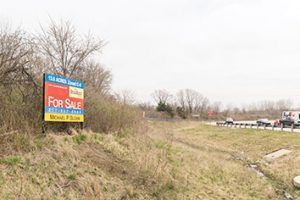 A tract of land for sale at the northeast corner of Interstate 465 and Keystone Avenue has languished on the market for nearly four years despite its high visibility in one of the glitziest parts of the city.
Read More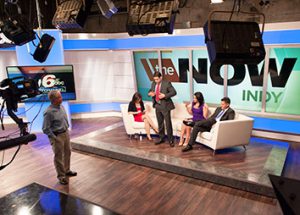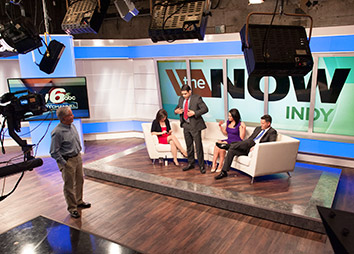 The arms race in local TV news continues to escalate. WRTV-TV Channel 6 is the latest station to up the ante, with plans to launch a local one-hour news program at 4 p.m. branded "The Now" on April 20.
Read More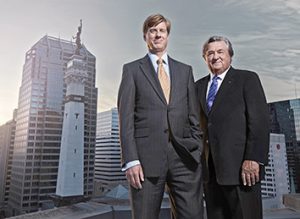 Michael Browning never envisioned he'd still be in Indianapolis after arriving nearly 40 years ago from South Bend. But the Detroit native and University of Notre Dame grad bought a business here and became one of the city's biggest developers.
Read More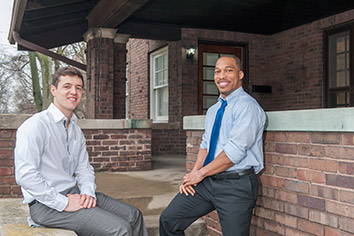 Jacob Blackett and Sterling White buy rental houses. Through their 6-month-old firm, Holdfolio, the 24-year-olds plan to bundle them and sell investors equity stakes in the portfolio through a Web-based platform.
Read More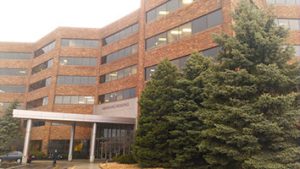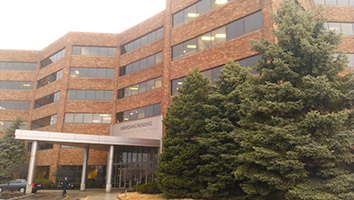 Instead of building new medical office buildings, cost-conscious Indianapolis-area hospital systems have the past few years opted for space in existing buildings.
Read More
The company missed out on a rare opportunity that would have brought dozens of high-end malls into the fold, but it still has solid growth opportunities without the $23.2 billion deal, analysts say.
Read More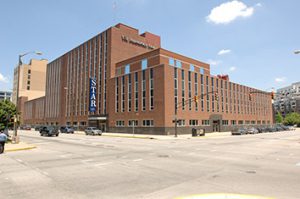 TWG Development LLC has abandoned plans to save most of the headquarters after deciding that renovating the oddly configured structure would be too difficult.
Read More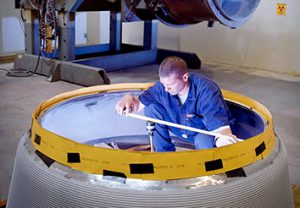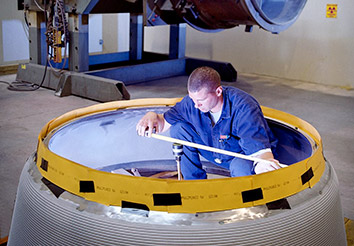 Effort in Indianapolis will try to entice manufacturers to rethink areas they abandoned.
Read More
Lawmakers should pass legislation to tax services ranging from legal fees to hair cuts in addition to the cars, shoes and other items the state has taxed for decades.
Read More
The legendary Notre Dame leader was a priest, first and foremost.
Read More
At the height of the controversy over the Religious Freedom Restoration Act, Chicago's Mayor Rahm Emanuel sent letters to Hoosier businesses asking them to move to Chicago.
Read More
Tired of all-RFRA, all the time? Well, get over it, because between now and Election Day 2016, that's all that matters in Indiana.
Read More
When law and politics intersect, media coverage can be superficial and misleading.  An example is House committee approval on April 7 of the proposed Indiana balanced budget amendment.
Read More
It's logical that you want to invest with a manager who has a significant amount invested alongside you. Why? The manager's financial interests are aligned with yours.
Read More
Economic actors are constantly bringing supply and demand into balance, although they are rarely aware of this. However, responding to market incentives tends to undermine discrimination.
Read More
IBJ accidentally and perfectly captures our challenge and opportunity through two very different articles [March 30].
Read More
An Italian wind turbine maker is expected to pay a central Indiana county $375,000 for failing to meet a goal of hiring 200 workers by the end of 2014.
Read More
Thomas J. Buck, a powerhouse investment broker who unexpectedly left the local office of Merrill Lynch last month, was fired due to "management's loss of confidence," the company disclosed in newly released regulatory filing.
Read More
The 6,000-square-foot facility in North by Northeast Shopping Center will not interfere with Sun King's hopes to open a much larger brewery and event center about a half-mile away. The bigger facility is on hold while legislators debate a bill over brewery production limits.
Read More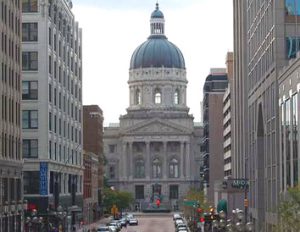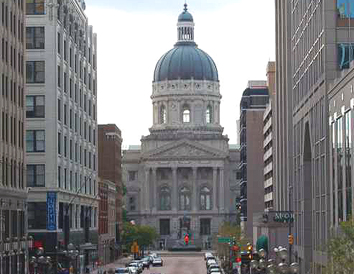 The report from the State Budget Agency comes as the General Assembly faces a deadline in three weeks to finish work on a new two-year state spending plan.
Read More
Endocyte Inc., 3000 Kent Ave., Suite A1-100, West Lafayette 47906, is a biopharmaceutical company developing therapies for the treatment of cancer and inflammatory diseases.
Read More