APRIL 13-19, 2018
Can you name one defining characteristic of each of the three men running in the GOP primary for Joe Donnelly's U.S. Senate seat? Can you name any of the three men? The Republican rivals are scrambling to stand out as the primary approaches. Lindsey Erdody gives Mike Braun, Luke Messer and Todd Rokita the profile treatment. Also in this week's issue, Hayleigh Colombo explains how the surplus cash in Indianapolis' downtown TIF district has dried up. And Samm Quinn has a preview of Live Nation's burgeoning concert lineup at its outdoor venues in Noblesville and Indianapolis.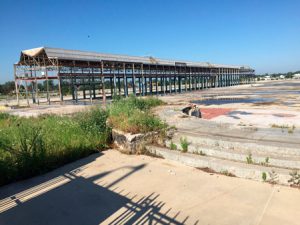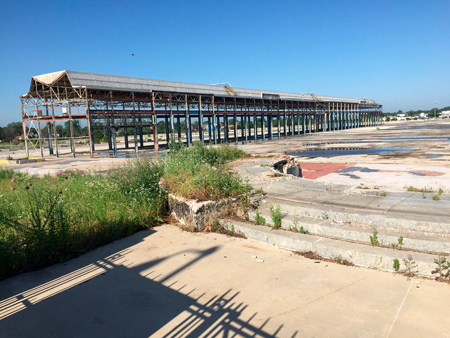 Tens of millions in spending, along with unforeseen events, have drained the TIF's unrestricted cash balance—money left to fund extra projects after covering debt and reserves.
Read More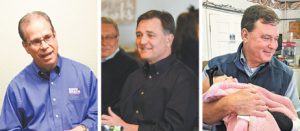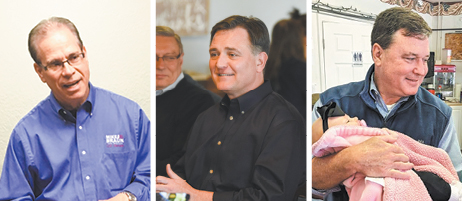 Republican U.S. Reps. Luke Messer and Todd Rokita and former Republican state lawmaker Mike Braun are fighting to run against Democratic incumbent Joe Donnelly in the fall.
Read More
The former star Merrill Lynch broker this month threw federal prosecutors for a loop, arguing days before his scheduled sentencing for securities fraud that his offense caused "zero financial loss."
Read More
Since October, when the flashy former CEO of AOL drove his Rise of the Rest bus tour to Indianapolis, his company—Revolution—has invested in three local companies.
Read More
The executive has satisfied the terms of a settlement that extricates him from a $44 million court judgment stemming from a soured business relationship.
Read More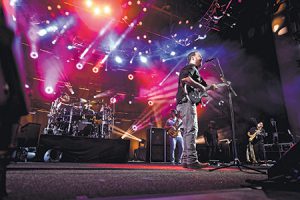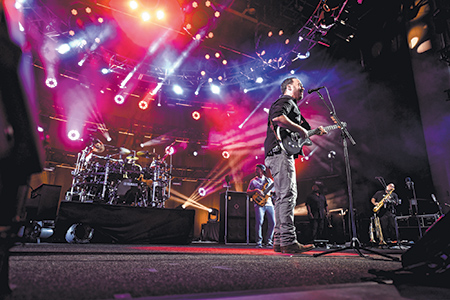 The entertainment provider is launching its biggest seasons yet at both Ruoff Home Mortgage Music Center in Noblesville and Farm Bureau Insurance Lawn at White River State Park in Indianapolis.
Read More
Adam Broderick, 38, assumed full leadership last month of commercial real estate firm JLL's Indianapolis office, replacing John Robinson, who transitioned into leading the firm's local leasing business.
Read More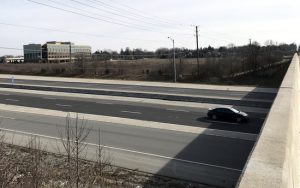 But Jonathan Nalli said the health system has no plans to build a $1 billion hospital complex.
Read More
Henke Development Group LLC has requested the rezoning of about 600 acres for a project called Holliday Farms, which would feature a championship golf course, homes, retail buildings and restaurants.
Read More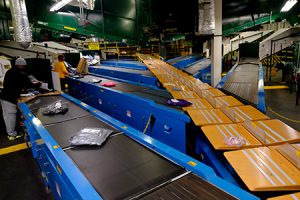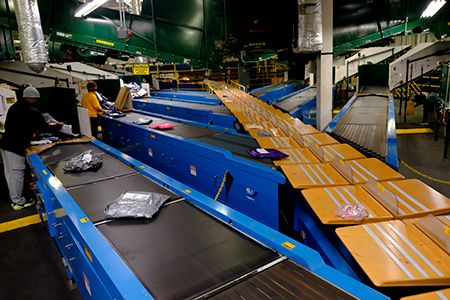 The number of warehousing and storage jobs in central Indiana has more than doubled since 2001, both in numbers and as a percentage of total local jobs.
Read More
Even as manufacturers pursue digital supply-chain strategies and technologies, most companies in a recent survey said they don't expect to have a fully integrated digital supply chain anytime soon. According to the JDA 2018 Intelligent Manufacturing Survey, 46 percent of companies surveyed said they are actively pursuing strategies and technologies to digitize their supply chains […]
Read More
Cummins Inc. received 287 patents from the United States and other countries in 2017—a record for the manufacturer. Last year marked the fifth straight increase in the number of patents the company received, starting in 2013 when Cummins earned 156 patents. Cummins got its start as a diesel-engine maker, but today the company is working […]
Read More
Medical-device maker PMC Smart Solutions is wrapping up a $5 million expansion at its Shelbyville manufacturing plant that will triple its current medical-manufacturing space. The project, which is expected to be complete this month, adds another 10,000 square feet to the facility, bringing its total size to 80,000 square feet. Production is to start in […]
Read More
Indianapolis-based Calumet Specialty Products Partners LP announced that it has acquired Irvine, California-based startup Biosynthetic Technologies LLC. Terms were not disclosed. Biosynthetic Technologies has developed a proprietary process for converting the fatty acids in plant and animal oils into high-performance synthetic oils that can be used in industrial lubricants, personal-care items and other chemical sectors. […]
Read More
In the last midterm election, in 2014, voter turnout in Indiana was below 30 percent, ranking last among the 50 states.
Read More
Take a look at these paraprosdokians and then try writing some of your own.
Read More
In Indiana, both Democrats and Republicans in the Legislature have acknowledged one of the key barriers to re-entry for those who have served time: finding a job.
Read More
INBiz allows business owners to register and manage their business online by interacting with multiple state agencies.
Read More
Scalability requires sustainable, repeatable and measurable processes that increase sales volume and grow profits.
Read More
Just because volatility increases in the stock market doesn't mean you will lose money or that your investments are riskier.
Read More
How big of a role do we Americans want to play in the world?
Read More
Thank you for featuring Liz Malatestinic's article, "Open work spaces: Does your company fit?" in your March 23 issue. Since I'm passionate about optimizing office spaces to best support employees, Malatestinic's perspective struck a chord. As Malatestinic noted, "don't simply jump on the bandwagon of the latest trend without doing your research." The office environment […]
Read More
A franchisee has filed suit against Indianapolis-based Steak n Shake in an effort to raise its menu prices because it says all of its restaurants are losing money.
Read More
A Columbus, Ohio-based chain that was named one of the nation's hottest restaurant concepts by Restaurant Business has signed a 3,500-square-foot lease at Hamilton Town Center.
Read More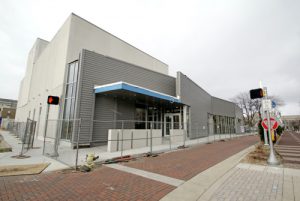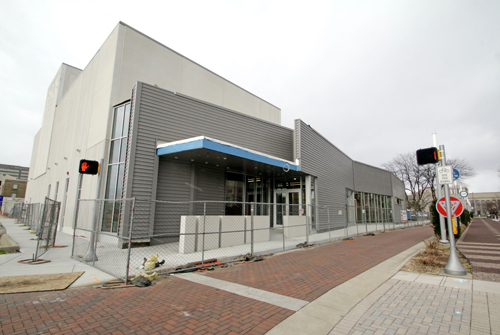 In a somewhat unusual move, the theater is making a public plea for a naming rights sponsor with a specific price tag.
Read More
Dissenters have raised concerns about property values in nearby upscale neighborhoods being hurt by additional traffic and calls to prayer disturbing the peace.
Read More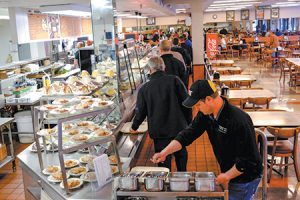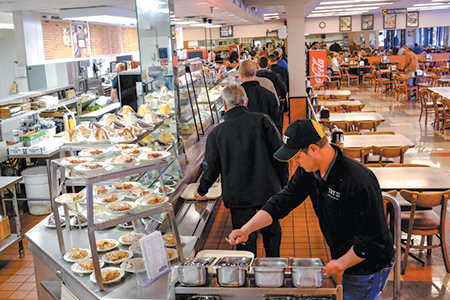 Though central Indiana doesn't offer as many cafeteria options as in the past, diners hankering for this sort of fare can still slide their trays past a long line of choices.
Read More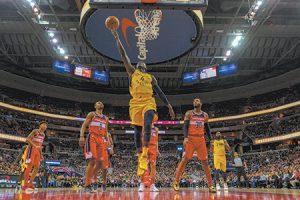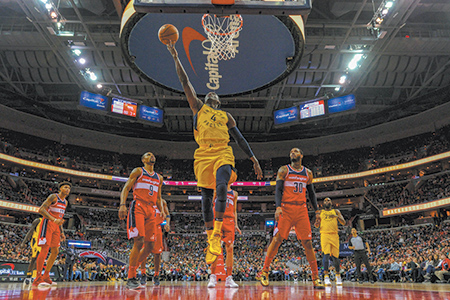 Boring? Mediocre? The preseason prognosticators couldn't have been more off the mark.
Read More