APRIL 19-25, 2019
In this week's issue, Lindsey Erdody reveals that the city's Capital Improvement Board, which owns downtown's major sports and convention facilities, is facing a major crisis. If state lawmakers don't approve legislation before them that will help pay for renovations to Bankers Life Fieldhouse, the CIB is headed for insolvency. Even if two key bills are passed, the CIB still faces some very lean years. Also in this week's issue, John Russell explains how Eli Lilly and Co. is pushing hard and spending large sums to become a major player in the cancer drug business. And Susan Orr checks out the new Needler's Fresh Market grocery downtown, which the firm is using as a prototype of sorts for future growth.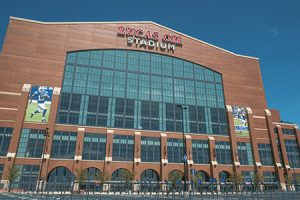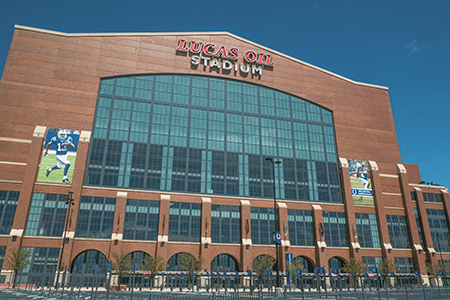 Legislation that will help fund a renovation of Bankers Life Fieldhouse will do much more: It will bail out the Capital Improvement Board, which is headed for insolvency without the additional revenue.
Read More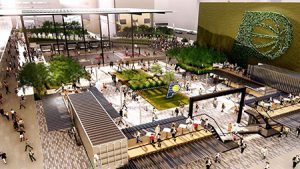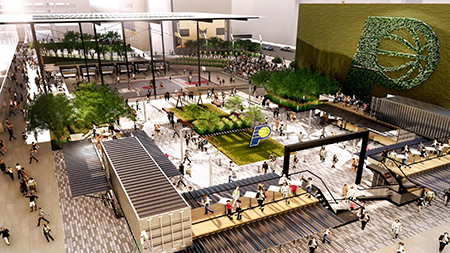 Plans call for the outdoor plaza to host concerts and other public events, along with a public ice-skating rink in the winter and a public basketball court in the summer.
Read More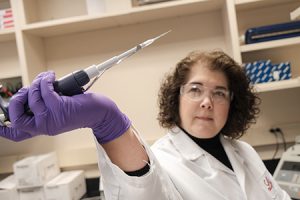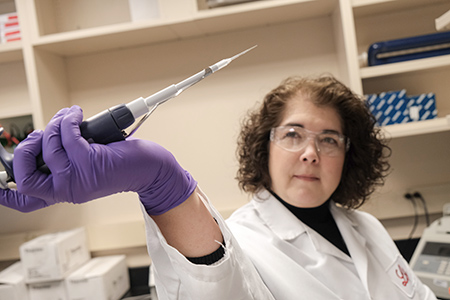 Long a leader in diabetes and neuroscience drugs, Eli Lilly and Co. is pushing hard and spending record sums to turbocharge its oncology business, potentially a huge growth area.
Read More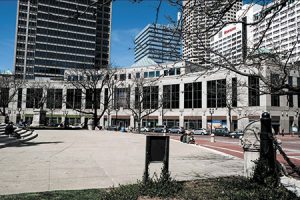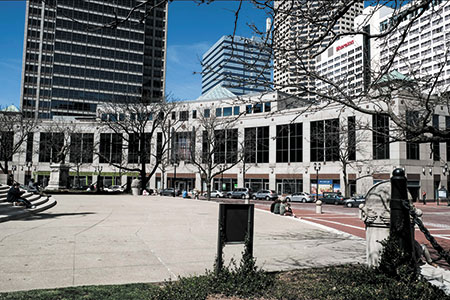 Little progress has been made in replacing Anthem Inc. in the Monument Circle building that, until the end of last year, served as headquarters for the Indianapolis-based health insurance giant.
Read More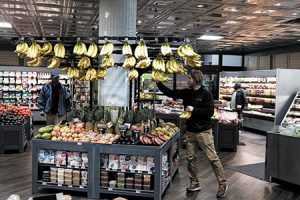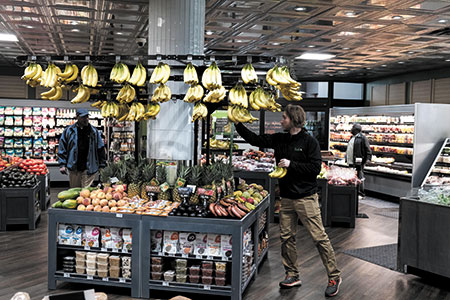 Needler's Fresh Market, which entered the Indianapolis market in 2017, says it's so bullish on its local prospects that it's already looking to expand here.
Read More
Founded in 2014, VisionTech has seen its membership, or investors—as well as the amount invested by those members—swell significantly in the last two years.
Read More
Luedtke talked about what drew her to the job, her experiences working for Nike, and what comes next for the racing series.
Read More
On the campaign trail, Democratic presidential contender Pete Buttigieg blasts Vice President Mike Pence's cultural and religious conservatism. But as the mayor of Indiana's fourth largest city, his tone toward the state's Republican former governor was more muted.
Read More
Mayor Hogsett and Council President Vop Osili have decided to pool resources and launch what Democrats say is the first true citywide coordinated campaign in Marion County to re-elect the mayor and expand the party's majority on the 25-member council.
Read More
Indianapolis-based Spectra Student Living bought an existing complex on 10th Street for $23 million and is planning a second phase with units overlooking the White River.
Read More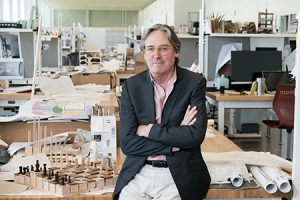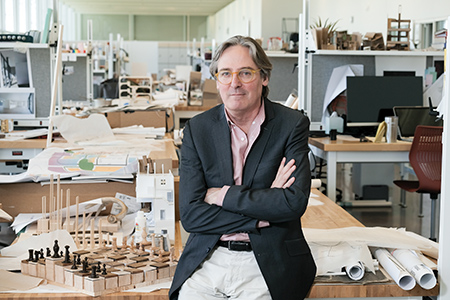 IU's small architecture program in Columbus is not seen as threat to Ball State, but it could give a big boost to Indiana's modernism mecca.
Read More
France's luxury-goods tycoons are among the country's wealthiest individuals and companies to pledge at least 600 million euros ($678 million) to help in the reconstruction of Notre Dame Cathedral a day after the Paris landmark was ravaged by fire. Kicking off a wave of donations in response to a call from President Emmanuel Macron for a fund-raising […]
Read More
Crew Carwash and the city of Fishers announced Friday morning that the company will build a corporate headquarters and a carwash not far from the controversial location where Crew previously had wanted to build a carwash. Crew plans to spend at least $10 million on the project.
Read More
Kyra Rimsans had been a partner at Barnes & Thornburg.
Read More
On the morning of April 12, the Capital Improvement Board voted unanimously to approve a Pacers deal that will cost the quasi-governmental entity nearly $800 million over the next 25 years. But until that morning, there had been no public discussion hinting that a deal would be so costly.
Read More
To atone for my naughty April Fool's Day behavior, I'll share some good clean employment tips given in all sincerity from years past.
Read More
Then IEDC overhauled SEF with one simple goal: Provide the training dollars companies say they need and get out of their way. The agency stopped nickel-and-diming how companies could spend SEF, removing the compliance shackles that made federal military contracts seem mild by comparison.
Read More
As an administrative team, one of our top concerns is the well-being of our teachers. Our students need teachers who are 100% devoted to ensuring student success. We do not want to lose great teachers due to a lack of financial resources.
Read More
What I learned from that experience is that, as business leaders, we have to hold our people and culture initiatives to the same standards that we hold every other function.
Read More
New multi-family projects often fail to provide the privacy statement delivered by the porch, stoop or plinth.
Read More
Pro tip to the new kids on the block: Throw everything you've learned about lawmaking in your first session to date (or in fourth grade civics!) out the back door of the Statehouse, buckle your seat belts, and prepare for a ride like you've never experienced before.
Read More
The doom and gloom headlines from December have turned ebullient, as the S&P 500 in the first quarter posted its best performance since the third quarter of 2009.
Read More
Democratic socialism is much more than bumping up federal social spending. It is designed to generate fundamental changes in our economic order.
Read More
I offer my enthusiastic support of IBJ's recent editorial [Community needs to act on income inequality problems, March 29], which addresses data released this month by the Brookings Institution about the gap between those who are thriving in central Indiana and those who aren't. Like IBJ, the Marian University community—board, administration, faculty, staff and students—finds […]
Read More
On the last day for bills to pass out of the Indiana House, the sponsor for Senate Bill 613—Rep. Matt Lehman, R-Berne—declined to call it for a vote.
Read More
Paul Elmer, former owner and CEO of Pharmakon Pharmaceuticals in Noblesville, was convicted in federal court of nine counts of adulterating drugs and one count of conspiracy. He was acquitted of an additional count of obstruction of justice.
Read More
Synovia Solutions, known for its Here Comes the Bus app, has been acquired by a transportation technology company based in Irvine, California.
Read More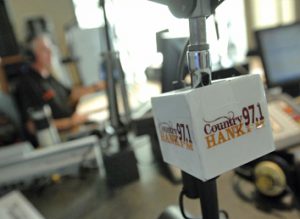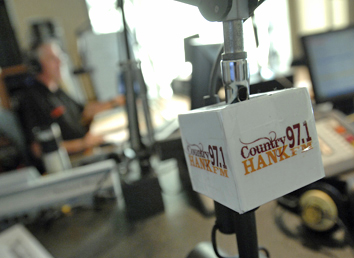 Dave O'Brien, a staple on local morning radio since 1996, is no longer with WLHK-FM after station owner Emmis Communications opted not to renew his contract.
Read More
As a result of the deal, Jon Russell, the son of Celadon co-founder Steve Russell, is expected to leave the company for a management position with the acquiring firm.
Read More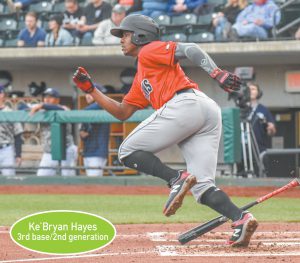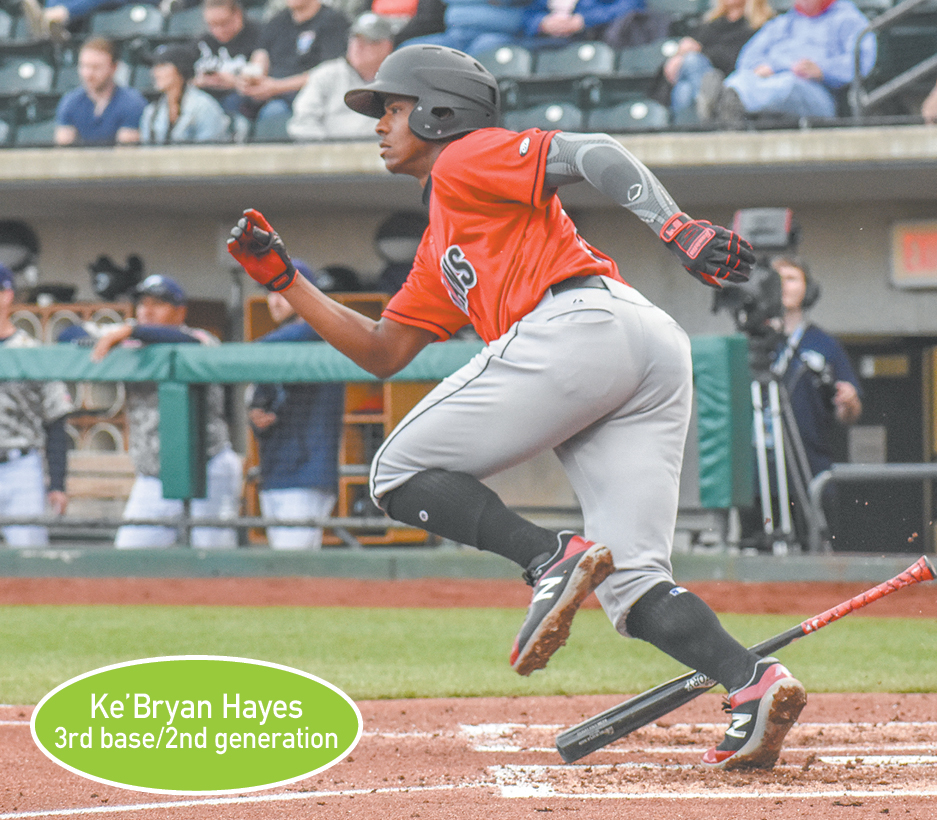 A pitcher named Rookie, an economics whiz and a minister/coach are among the interesting group you'll find at Victory Field this year.
Read More