APRIL 4-10, 2016
Plans for a massive Fishers sports complex that its developers said would attract Olympic athletes, NCAA Division II and III teams and a minor-league hockey franchise have seen almost no progress since being unveiled a year ago. Lindsey Erdody takes stock of the project. Also in this week's issue, Scott Olson details plans for a new downtown hotel that would incorporate the city's oldest African-American church. And in A&E Etc., Philly-phile Lou Harry weighs in on Hoagies & Hops.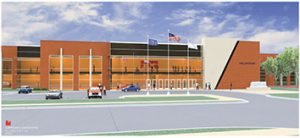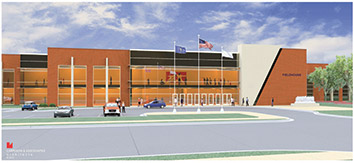 Its developer boasted last summer that the Fishers Sports Pavilion already was booking events for 2016. But the site sits vacant.
Read More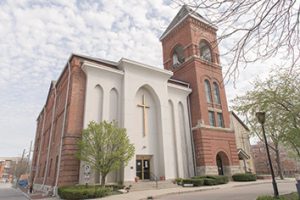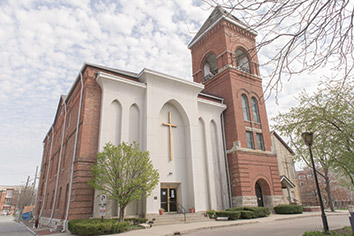 The city's oldest African-American church is poised to become a hotel as part of a larger, $30 million project that could add more than 200 rooms to downtown's lodging inventory.
Read More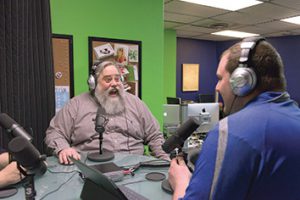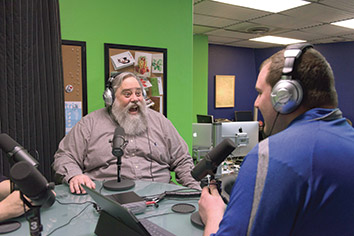 Growing ranks of Indianapolis-area companies have launched podcasts in recent years, capitalizing on lower barriers to entry and swelling listenership.
Read More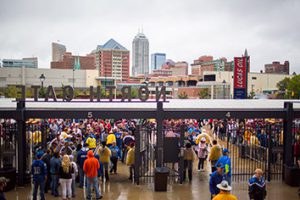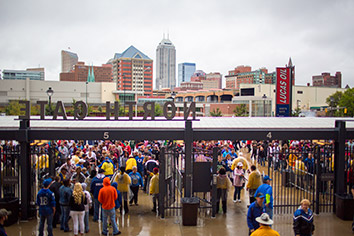 A Pennsylvania ticket broker is suing the Indianapolis Colts over their revocation of his season tickets; other brokers say the team might be trying to gain control over the secondary market.
Read More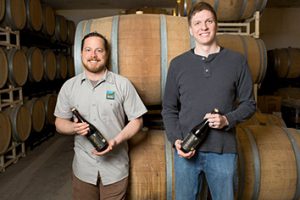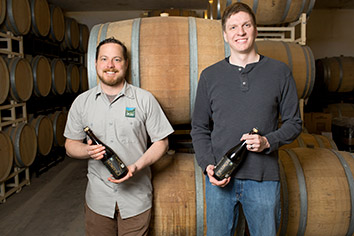 Matthew Bochman has come up with a cure for "terminal acid shock," which affects small and midsize commercial breweries making the popular Belgium-type beers known as sours.
Read More
A small manufacturer angling to pick up more business in Indiana makes cold and allergy medicine resistant to being abused by methamphetamine makers.
Read More
The NCAA is so flush these days that its board recently doled out an extra $200 million to Division I schools—even as the Indianapolis-based organization works to put to bed a thicket of high-dollar legal settlements.
Read More
At issue is whether more than $1.47 million in campaign donations by Monarch affiliate Vision Concepts LLC illegally circumvented a state law limiting corporate campaign contributions.
Read More
The town is accepting proposals to redevelop the last two parcels it owns on the street, which continues its transformation into a hub of retail activity.
Read More
Across Indiana, 64 hospitals are facing total federal penalties this year estimated at $9.3 million, according to the Indiana Hospital Association. Nationally, hospitals will pay an estimated $420 million.
Read More
There's an opportunity to address the parking deficiency in the Mass Ave corridor with the development of the 11-acre Indianapolis Public Schools site now up for grabs between the 800 block of Mass Ave and East 10th Street.
Read More
Group's expertise and energy is a tremendous asset to the Indianapolis region.
Read More
This Legislature—and especially this governor—has undone years of effort to position Indianapolis and Indiana as welcoming, business-friendly venues: We offered "Hoosier hospitality" at "the crossroads of America."
Read More
The 23-member panel reviewing new testing options has two potential paths. Members can focus on implementing assessments that offer teachers actionable feedback on student preparedness. Or they can focus on what's likely to quell anti-testing fervor—whether changing the test's format, attempting to lower its stakes, or easing its rigor.
Read More
Marion County is nearly 40 percent minority, but most major not-for-profit boards and civic initiatives don't reflect our racial, ethnic, socioeconomic or generational diversity.
Read More
Social Security will inevitably be changed from an insurance program to a simple welfare program designed to transfer wealth from high earners to low earners in retirement.
Read More
While it's perfectly legal to present non-GAAP earnings alongside GAAP figures, lately the list of excluded items has expanded to where the difference between the two figures is sometimes substantial.
Read More
That's less than 1 percent of United Technologies Corp.'s annual revenue in the heating and air conditioning section of its business, according to the Indiana Economic Development Corp.
Read More
The Indianapolis-based brewery said Robert Whitt will replace co-founder Omar Robinson, who turned 78 this month and will retire in April.
Read More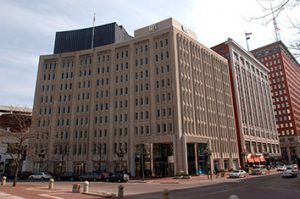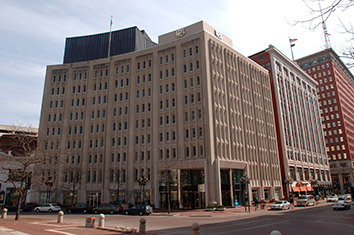 The Evansville-based bank has secured space in the IPL Building and plans to relocate local executives and a downtown branch there this fall.
Read More