AUGUST 17-23, 2015
The mammoth Grand Park sports complex is widely known as a city property, but Westfield actually owns less than half of the land. That has resulted in an unusual arrangement in which the city has paid hundreds of thousands of dollars in rent and even property taxes for the land, Lindey Erdody reports. Also in this week's issue, Anthony Schoettle reveals that several IndyCar teams are struggling financially, bringing into question the viability of the series itself. And in A&E Etc., Mike Lopresti has a preview of the upcoming football season, from local high schools to the NFL.<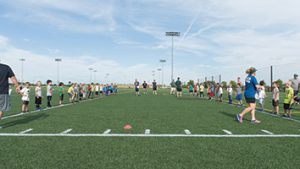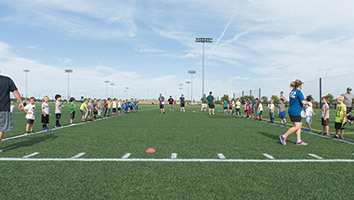 In an arrangement observers are calling unusual, the city of Westfield has been paying hundreds of thousands of dollars in rent and property taxes for land at Grand Park.
Read More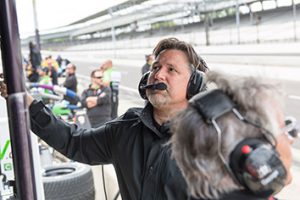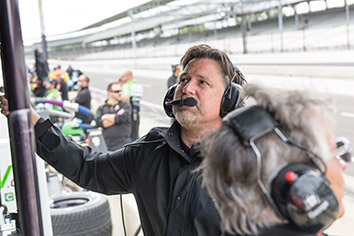 A new lawsuit that claims Andretti Autosport—one of the IndyCar Series' biggest teams—is on the brink of insolvency has many questioning the viability of the open-wheel series itself.
Read More
Even though most residential customers can easily meet most of their Internet needs with speeds of about 100 megabits per second, Internet service providers are aggressively rolling out gigabit—1,000 mbps—offerings nationwide.
Read More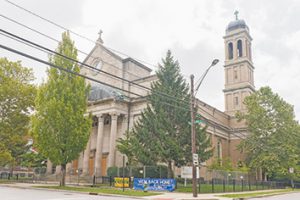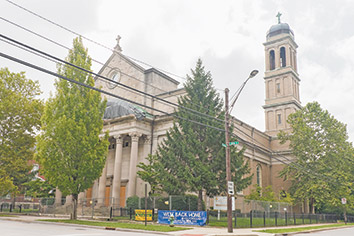 The fates of several religious structures in older parts of Indianapolis, often considered architectural gems, are uncertain because dwindling congregations lack the wherewithal to keep up with escalating costs.
Read More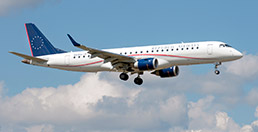 A years-long contract dispute between the airline, officially Republic Airways Holdings Inc., and the labor union that represents its pilots has grown bitter under the stress of a new lawsuit.
Read More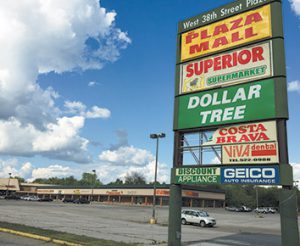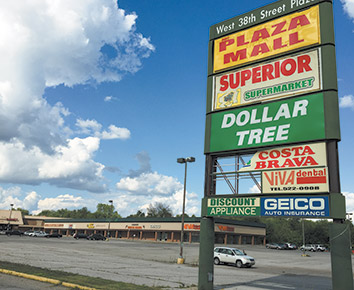 A Cincinnati bank that won a $2.1 million judgment on personal guarantees from Centre Properties founders Craig Johnson and James Singleton took the extreme action recently of having bank accounts frozen after the pair did not pay up.
Read More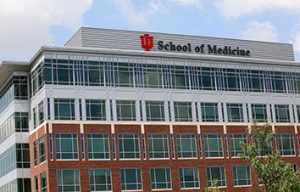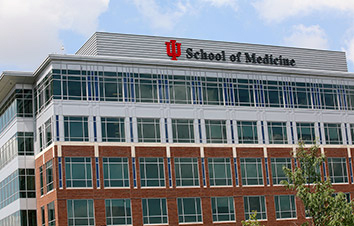 The new head of research at the Indiana University School of Medicine thinks the institution is missing out on the more than $6 billion spent each year in the United States on clinical trials.
Read More
Secretary of State Connie Lawson is spearheading the effort to make it easier for businesses to take the steps they need to get registered and get started.
Read More
Sigstr sells software that manages corporate email signatures and the marketing campaigns beneath them. The firm hopes to capitalize on some of the billions of annual corporate email impressions.
Read More
The complex, called American Place, would contain Indiana's smallest casino, 1.2 million square feet of retail space, 200 condominiums, 25 high-end hotel suites, a conference and performance center, offices, a movie theater with moving seats and a health club.
Read More
The company makes entry doors and security products that almost everyone has used but the company remains not that well known.
Read More
Developers need a vision that is anchored in terms like: Local. Independent. High-quality products. Interesting. Supportive. Small. Dense. Creative.
Read More
We take headlines seriously, but here are some that might make you laugh.
Read More
Since the average minority household currently owns only 10 percent of the wealth of a typical white family, we are facing a huge challenge of broadening economic inclusion.
Read More
What is even more offensive about this outrageous claim, particularly to those who worked for the 40th president, is Trump's crudity compared to Reagan's character.
Read More
Greece shoulders most of the blame for its third trip to the brink of default in five years, but it takes two to tango and Greece had a most willing accomplice: the lenders themselves.
Read More
The most recent Report of the Social Security Administration projects that, in 2020, interest earnings will not be enough to cover Social Security's deficit, so the Social Security Trust Fund's balance will begin to decline. It is expected the balance will be zero sometime in 2034.
Read More
Lilly currently employs 4,400 R&D workers in Indianapolis—more than half of our 8,000 R&D employees worldwide.
Read More
Attempts are being made to invalidate serious objections councilors have raised to the Blue Indy car share program as election-year politics. That accusation in itself reeks of politicking.
Read More
Indiana University technology officials say more than 10 percent of employees flunked a test to see if they would fall for an email phishing scam.
Read More
The IT security firm, which relocated here from the Silicon Valley five years ago, plans to invest $589,000 to upgrade and buy new equipment at its headquarters at 120 E. Market St. downtown.
Read More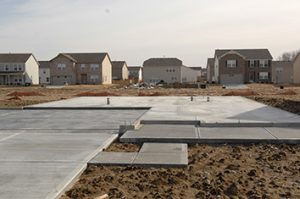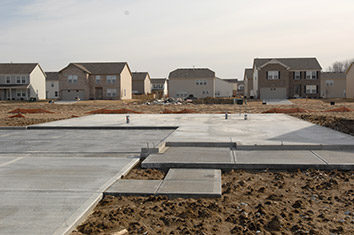 Wet weather and a shortage of lots contributed to a 17-percent decrease in permit filings in the nine-county metropolitan area in July.
Read More
The Indianapolis Symphony Orchestra's outdoor concert series posted total attendance of more than 100,000 in 2014. Marsh Supermarkets has sponsored the series since its inception in 1982.
Read More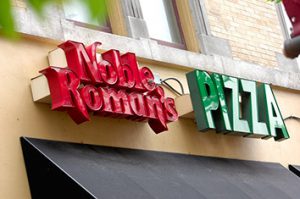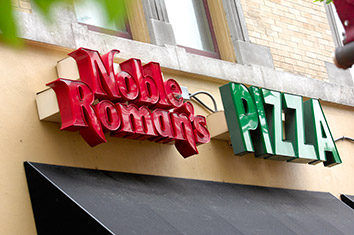 The Indianapolis-based company in the past two months has increased its supermarket presence and hired an executive to oversee grocery operations, while securing more financing to help achieve the growth.
Read More
Indiana Superintendent of Public Instruction Glenda Ritz, who ended her gubernatorial race last week, says she is supporting fellow Democrat John Gregg for the party's nomination for governor.
Read More