DECEMBER 12-18, 2016
Hoosier power brokers are anxious to develop the state's technology sector and trumpet its successes so far. The next folks they need to get on board are their state legislators. Jared Council reports on nascent efforts to bring lawmakers up to speed. Also in this week's issue, Susan Orr examines the possible repercussions of the state's incentives deal to retain Carrier Corp. workers. And in A&E Etc., Lou Harry lauds Josh Kaufman's turn in "Yuletide Celebration."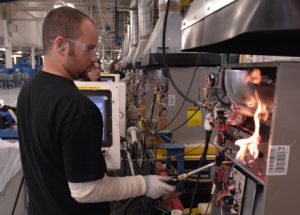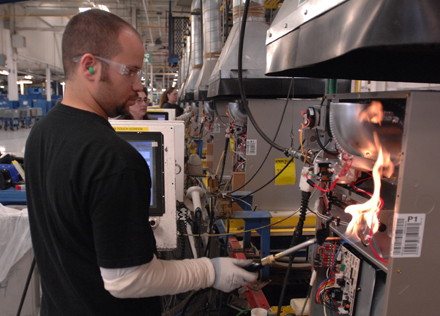 The state rarely has to dole out incentives to retain jobs. Experts differ on whether that's likely to change in the wake of the $7 million deal state officials cut to keep an Indianapolis HVAC plant open.
Read More
Organizers of the Indiana Tech & Innovation Council say a number of factors led to its creation, including the Religious Freedom Restoration Act that Gov. Mike Pence signed into law in 2015.
Read More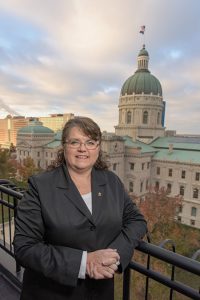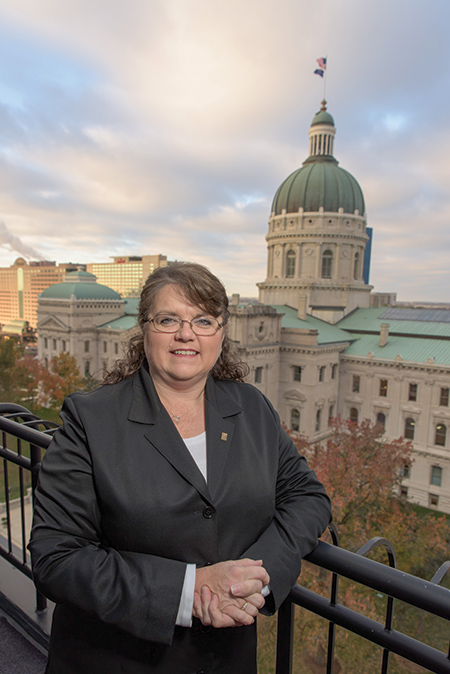 State Superintendent of Public Instruction Glenda Ritz's re-election loss in November was a big setback for the Indiana State Teachers Association, leading some observers to wonder how much clout the organization still holds.
Read More
The Hogsett administration has begun using TIF financing for neighborhood projects, but the developers have to agree to back the bonds.
Read More
Finish Line's decision to give up on its JackRabbit running-shoe chain and try to find a buyer marks the fourth time the company has stumbled badly while trying to diversify.
Read More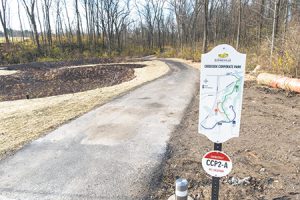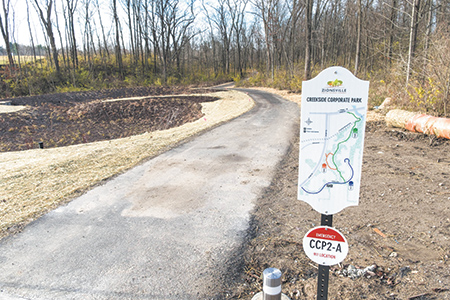 Creekside Corporate Park, which is filled with trees and a mile of winding trails, could accommodate more than 400,000 square feet of office space.
Read More
Kenesaw Mountain Landis became one of the most famous men in America.
Read More
Sonic is the nation's largest drive-in chain and has solid name recognition, but has struggled to gain a major foothold in central Indiana.
Read More
The sisters who co-own the restaurant say they're in negotiations to sell it and will serve their last customers on New Year's Eve.
Read More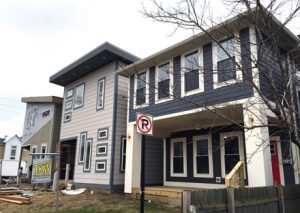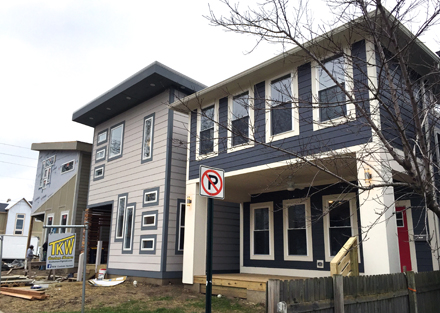 Nick and Alex Burrow, who operate TKW LLC, are constructing three upscale houses at Orange and Spruce streets with plans for as many as 10.
Read More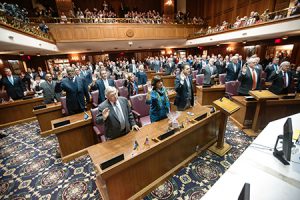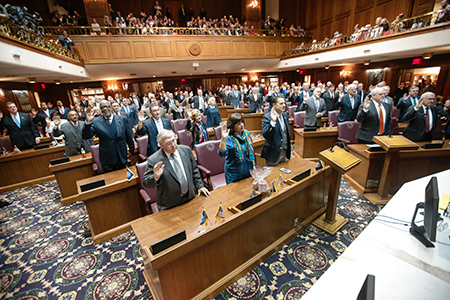 Legislative leaders have sounded alarm bells over state revenue figures, saying lawmakers will need to take a cautious approach to investing in new programs such as expanding state-funded preschool and raising teacher pay.
Read More
Micah Vincent has served as director of the Office of Management and Budget since 2015 after he was tapped for the role by Gov. Mike Pence.
Read More
State Sen. Erin Houchin, R-Salem, announced Dec. 6 that she plans to introduce a bill next year that would require people arrested for felonies to submit a DNA sample along with fingerprints. The measure has support from the Indiana Prosecuting Attorneys Council, the Indiana Association of Chiefs of Police and the Indiana Sheriffs Association. Boone […]
Read More
Under Joe Hogsett's new approach for neighborhood projects, the developer backs the bonds and is on the hook if revenue isn't enough to cover bond payments. We think the mayor is on the right track.
Read More
Owned by just two families in its 82 years, the restaurant is a downtown institution.
Read More
Taking office without a plan is like trying to cross the Atlantic in a small boat without navigation equipment.
Read More
This report should make us think that we are living in a state and a city that values the balance sheet more than the welfare of its citizens.
Read More
The $7 million benefit over a 10-year period is peanuts compared to the near $65 million in annual savings Carrier would garner from the Mexico move.
Read More
In contrast to the trend of the last several years, a significant number of active managers this year will outperform the market.
Read More
In 1825, nine years into statehood, Indiana underwent a governmental change for the sake of shifting demographics. With the state's bicentennial just a few days away, we face similar shifts in demographics and other economic and cultural realities, so we might want to consider lessons learned from that change.
Read More
Smokers deserve access to reduced-harm alternatives, and they deserve the truth about the safety of vaping.
Read More
S. Joe DeHaven, a 47-year banking industry veteran, is handing the reins to the Amber Van Til, the first woman to serve as CEO and president of the association.
Read More
The U.S. Soccer Federation's board of directors met in New York City on Tuesday and decided to postpone a decision about the North American Soccer League, where the Eleven have played since their first season in 2014.
Read More
The company has requested a tax break from Indianapolis officials on the project that would save it about $484,000 over eight years.
Read More