DECEMBER 8-14, 2014
It's easy to think of the glittery Yuletide Celebration apart from the buttoned-down Indianapolis Symphony Orchestra, but the month-long holiday extravaganza is an integral part of the ISO's balance sheet. IBJ's Lou Harry details the impact of Yuletide on the rest of the symphony's year. Also in this issue, Kathleen McLaughlin reveals the protections built into the city's recent $17 million deal with Angie's List. And in A&E Etc., Mike Lopresti profiles the three current IUPUI basketball players who are in graduate school.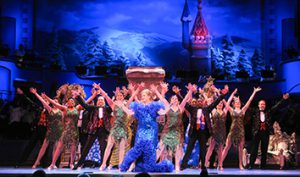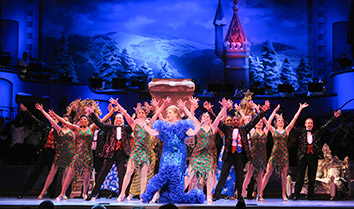 The tap-dancing Santas, reindeer puppets and carol arrangements fulfill an essential role supporting the Indianapolis Symphony Orchestra's bottom line.
Read More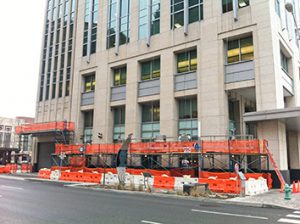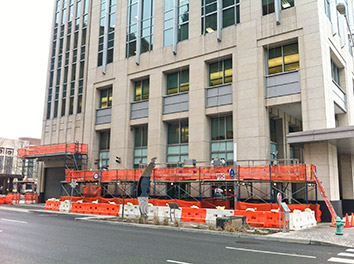 Simon Property Group Inc.'s downtown headquarters is showing signs of structural damage, and building contractor Duke Construction Limited Partnership blames the problems on design flaws by CSO Architects Inc.
Read More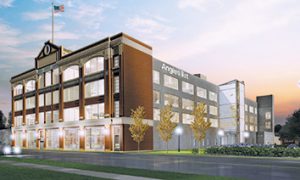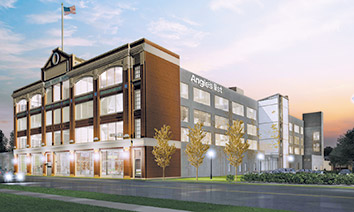 If Angie's List fails to live up to promises fueling a taxpayer-subsidized headquarters expansion, the company will pay an undetermined amount into an escrow account for the city's benefit.
Read More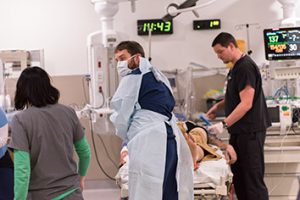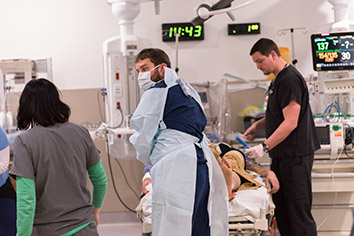 Indianapolis hospital leaders have spent the past two months ironing out a plan to deal with any cases of Ebola that emerge in Indiana. The plan is aimed at ensuring effective care while also minimizing the need to bring other hospital services to a virtual halt while patients are under care.
Read More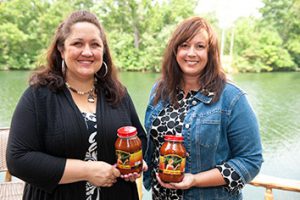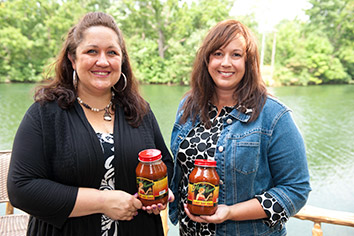 An inspiring story of three women who built Hoosier Momma into a hot business has taken an ugly turn, with the Brownsburg company launching a legal assault against the founder who dreamed up its signature Bloody Mary mix.
Read More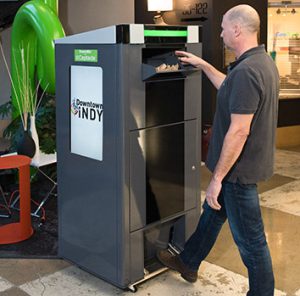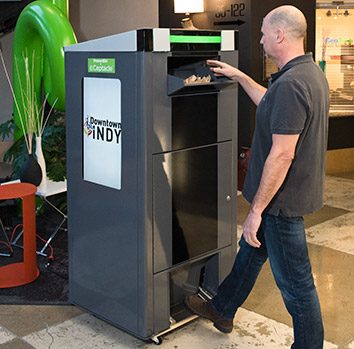 Entrepreneur Grant Jenkins' PowerBin can hold three times the amount of the average public trash bin, and can transmit data to municipal and other managers about when it's full. It can also serve as a Wi-Fi hot spot, relay information about reported crimes, and display advertisements.
Read More
One of the city's best-known corporate meeting and convention planners, Meeting Services Unlimited Inc., is launching a division focused on smaller, high-end private parties.
Read More
The future of malls looks quite bright despite the rise of online shopping.
Read More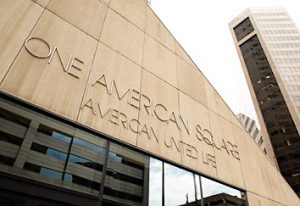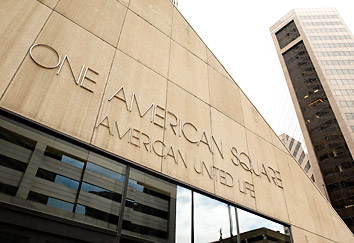 The life insurer is renovating 10 of the floors it occupies in its namesake building downtown and is removing the outdated and constrictive cubicles for a more modern, open floor plan.
Read More
The governor should appoint the education chief, making the state's top elected official responsible for public education—in 2020.
Read More
More than once I have suggested to employees, partners and colleagues that we not do business in certain countries. One of those countries is California.
Read More
John Adams knew that dictates of passion could defeat facts and evidence. What we now simply call "Ferguson" is a sad example.
Read More
The results? Virtually no reported cases of fraud and a turnout that favored the GOP far more than Democrats.
Read More
The sharp drop in crude oil prices has caught many economists by surprise, me included.
Read More
This holiday season, skip buying the got-to-have whatever and consider establishing or making a gift to a young person's 529 plan account. Not only is it a gift that will last a lifetime, but if you're an Indiana resident, the state will pick up 20 percent of the cost.
Read More
Though I often disagree with Sheila Suess Kennedy, I found her [Dec. 1] column regarding ALICE—Asset Limited, Income Constrained and Employed—to be right on target.
Read More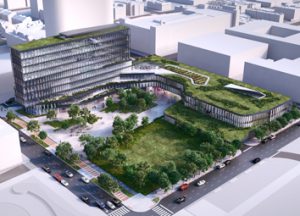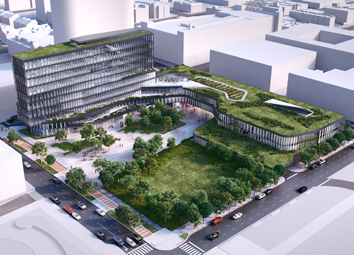 Officials for the Columbus-based engine maker are planning a $30 million development, including 164,000 square feet of office space, a conference center, parking garage and lots of public greenspace.
Read More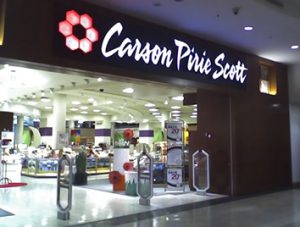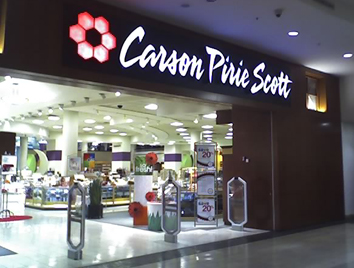 Under terms of the deal, Carson Pirie Scott will save $300,000 annually through the next three years under a rent reduction at the downtown store.
Read More
The Indianapolis Indians and WNDE-AM 1260 announced a three-year extension of their radio broadcast agreement.
Read More
The fast-growing social media analytics company has opened a downtown office and chosen two locals to lead its product and sales divisions.
Read More
Thomas G. Hoback will retire from the Indiana Rail Road Co. on June 30, 2015, and CSX Transportation executive Peter Mills will take his place.
Read More
Evansville-based Shoe Carnival Inc. operates 404 shoe stores in 33 states and Puerto Rico, in addition to selling through its website, shoecarnival.com.
Read More