FEBRUARY 1-7, 2010
This week, find out how a wireless bidding system is affecting charity fund-raising auctions and see why investors in Tim Durham's Fair Finance Co. are critical of U.S. Attorney Tim Morrison. Also, read about apartment developer J.C. Hart Co.'s $100 million bet on Hamilton County. And in A&E, check out what we thought of Recess, Greg Hardesty's new College Avenue restaurant.
From their career paths to their paychecks, Indianapolis Colts quarterback Peyton Manning and New Orleans Saints signal
caller Drew Brees are miles
apart in many ways. But there also are some intriguing parallels between the men who led their teams to Super Bowl XLIV.
Read More
St. Vincent Health is near an agreement to take over The Care Group LLC, the city's largest independent physician practice
and largest cardiology group in the nation.
Read More
Carmel-based developer J.C. Hart Co. is making a $100 million bet that luxury apartment communities will continue to thrive
in Hamilton
County, particularly along 146th Street.
Read More
Gov. Mitch Daniels wants legislators to revive a merger of the Indiana Public Employees Retirement Fund and the Indiana
State Teachers Retirement Fund. He says the move could save up to $50 million a year in fees.
Read More
Greenwood-based Zimmerman Biotechnologies LLC hopes to become the first company in the United States to make generic insulin,
a long-awaited development in diabetes treatment. The Greenwood Common Council on Feb. 1 will consider an $8.4 million deal
that would finance construction of an insulin factory, as well as help Zimmerman with FDA-approval and equipment expenses.
Read More
Anderson entrepreneur Pete Bitar has been slowed by litigation but still plans to spearhead a team in the competition to
put a rover on the moon.
Read More
Ohio residents who put money into Tim Durham's company want the U.S. Attorney's Office to seize his and the company's assets.
Read More
Tech executive Scott Webber and a local entrepreneur are out to revolutionize benefit auctions, which, despite their importance
in raising an estimated $16 billion a year for not-for-profits, can be remarkably primitive.
Read More
The government has erected a high fence around a pot of $27 billion available to doctors and hospitals that successfully
computerize their patient records by next year, sparking complaints.
Read More
Locally based The Precedent Cos. in recent months has landed build-to-suit deals for locally based Mays Chemical Co. and Elona
Biotechnologies Inc.
Read More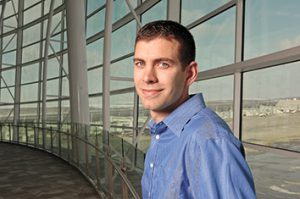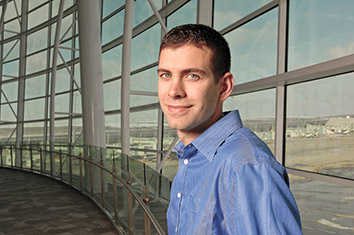 From hundreds of candidates, IBJ has identified 40 budding superstars from the central Indiana business community.
This year's Forty Under 40 class is a high-flying group of achievers with careers ranging from
entrepreneur to corporate executive, attorney to not-for-profit leader, banker to Division I college basketball
coach.
Read More
If the General Assembly
wants to create some good news in this budget-conscious short session, it will continue our wise investment in Hoosier health,
and go one better by passing a statewide smoking ban.
Read More
In recent years, my two brothers have been fond of referring to the Super Bowl as The Stupid Bowl. Disgusted by the
crass commercialism that has overtaken professional sports, they view The Stupid Bowl as the zenith of hype.
Read More
The federal stimulus programs are based largely on borrowing, not on taxation.
Read More
About 18 months ago, I watched as the entire exterior of an expensive condo on the Central Canal—originally
built in 1996—was rebuilt. Among the issues: There was no building paper (Tyvek) under the siding, treated lumber wasn't
used on the exposed porches, and neither was there any drainage.
Read More
House Bill 1065 would bar business owners
from prohibiting an employee from keeping a legally owned firearm in his or her locked vehicle at work.
Read More
An instant messenger is one of those technologies that seems silly until you start using it.
Read More
It has been roughly a year since the passage of the economic stimulus, formally the more harmonious American Recovery and
Reinvestment Act. This stimulus is a textbook example of what we economists call counter-cyclical fiscal policy.
Read More
The market gets a little roughed up and, all of a sudden, everyone is scurrying into the corner like roaches when the lights
are turned on.
Read More
A little more research on the comparison of housing costs in Indianapolis vs. Needham, Mass., was needed [in the Jan. 25
story on Salvation Army].
Read More
Your headline [on the Jan. 25 Viewpoint] said it all: "Find a mentor to make you better." January was
national mentoring month to raise awareness of the power of mentoring, which is often thought of as valuable for youth.
Read More
Massachusetts' election of a Republican senator has put health reform legislation on life support. But for the health
care industry, reform is a reality that isn't going to die.
Read More
Last year, Virginia-based Experience Works recognized 101-year-old attorney Jack Borden of Weatherford, Texas.
Read More
The proceeds will help more than 120 local government units pay their bills while they wait for their
property tax receipts.
Read More
Agency to handle public relations and advertising for Cincinnati Bell's three markets
Read More
The Mystery Co. in the Arts & Design District plans to host a farewell party Jan. 30, and close for good a few
days later.
Read More
Local technology firm's VideoHere system allows companies to embed videos in their marketing e-mails.
Read More
TechPoint is now accepting nominations for its 2010 Mira Awards.
Read More
College Mentors for Kids Inc. motivates youth and communities to achieve their potential by fostering inspiration to transform lives, education to change attitudes, and connections to increase opportunities. College Mentors For Kids pairs children with local college students for weekly activities that expose them to the opportunities of higher education. College Mentors For Kids serves […]
Read More