FEBRUARY 20-26, 2017
Supporters of a proposal to raise income taxes to expand mass transit in Indianapolis have at least 11 of the 13 votes they need to implement the hike. Susan Orr polls the pols to get a sense of how the vote will come down. Also in this week's issue, Scott Olson reports that condo construction, which came to a virtual halt after the housing market crashed during the Great Recession, is making a comeback in the city's core. And in A&E Etc., Mike Lopresti returns from shadowing the Pacers for several days and still doesn't know what to do about the team.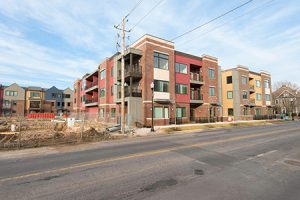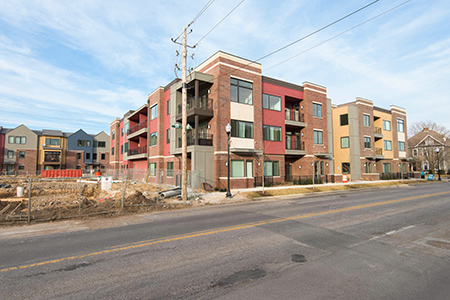 Several projects are in the works—a push led mainly by local developer Onyx+East, which plans to begin construction this year on nearly 150 units, 90 of which are in or near downtown.
Read More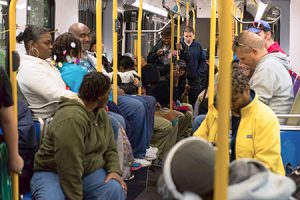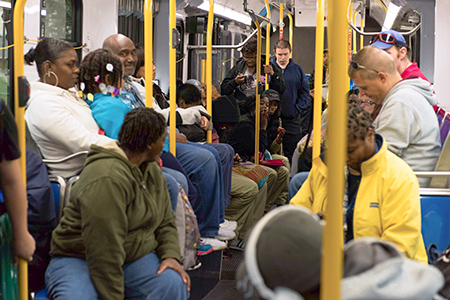 Supporters of a proposal to raise income taxes to expand mass transit in Indianapolis have at least 11 of the 13 votes they need to implement the hike.
Read More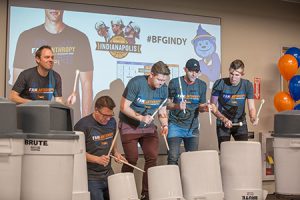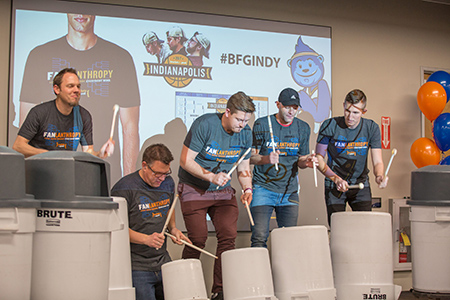 Since 2012, Indianapolis not-for-profits have been participating in their own version of the annual NCAA college basketball tournament and have raised more than $1.5 million.
Read More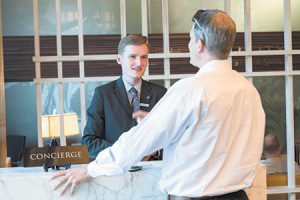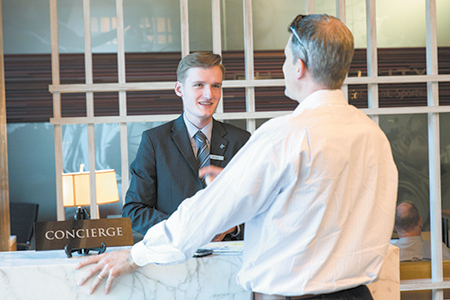 Local hoteliers and hospitality officials are bracing for a soft 2018. And some in the industry are pointing to the fallout from a controversial 2015 law as the culprit responsible for an expected one-year downturn.
Read More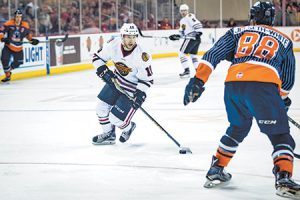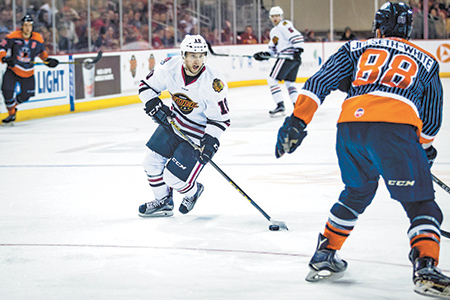 Father-and-son duo Jim and Sean Hallett launched a minor-league hockey team—the Indy Fuel—in 2013, but the enterprise has expanded far beyond just an ECHL franchise.
Read More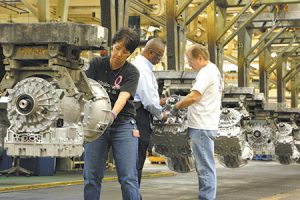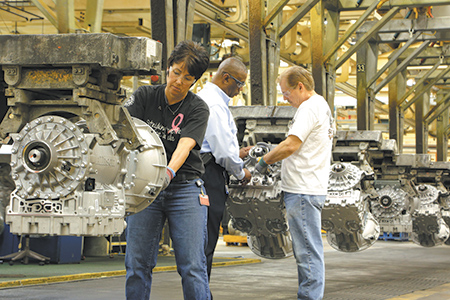 ValueAct Capital parted ways with the Indianapolis-based commercial-transmission manufacturer after turning its $345 million investment into $622 million, not including dividends.
Read More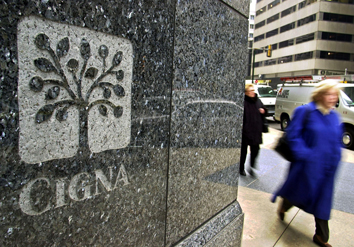 Indianapolis-based Anthem Inc. on Wednesday won a court ruling blocking Cigna Corp. from terminating a proposed merger between the health insurers until a judge could weigh arguments over the faltering deal at an April 10 hearing.
Read More
You'll still see a substantial highway-funding program enacted in April, but what's inside the outlines is far murkier today than anyone anticipated.
Read More
Successfully redeveloping the old GM Stamping Plant site will take creativity, patience.
Read More
Changes in trade policy would reverberate across Indiana, given its status in a new Brookings Institution study as the most export-dependent state in the country.
Read More
The International Center in Indianapolis is offering a series of workshops, "The World in Transition," that will provide participants with an overview of the culture, protocol and business etiquette in the United Kingdom, China and Russia.
Read More
The number of passengers leaving Indianapolis for international destinations last year grew 69.2 percent, to 37,000.
Read More
Employees at 45 Indiana workplaces—including 11 in the Indianapolis area—applied for federal assistance in the past 13 months because they believed they were victims of trade-related job losses.
Read More
Tax increases should be transparent. The proposed cigarette tax hike is not. While we laud the Legislature's goals, we urge lawmakers to separate these issues and ensure Hoosiers understand just what they're paying for and how.
Read More
We stuck with Hamilton County because it's an easy commute to downtown Indy.
Read More
The party best situated to manage cost and allocation of benefits (above the safety-net level) is insurance companies.
Read More
It's important to erase the perception that our advanced-industry employers are looking for only college-educated STEM professionals or tech-savvy millennials. Roughly half of all advanced-industry jobs are "middle skill," requiring a two-year degree or technical certificate.
Read More
Manufacturing employment as a share of total employment is down from 25 percent to less than 10 percent. It has fallen under every U.S. president since Truman.
Read More
Following the trend of diversifying investment types has dampened returns for Indiana's public pension plan.
Read More
Our state should be taking steps to encourage the adoption of solar power, not seeking to give control to large utilities.
Read More
We should pay heed to the proven effectiveness of educational programs like We the People.
Read More
Revenue in the fourth quarter dropped 11 percent from the same period of 2015, marking the biggest year-over-year decline in the company's 22-year history.
Read More
Indianapolis-based HHGregg Inc. is turning to investment banks "to pursue a range of potential strategic and financial transactions" as the struggling appliances and electronics retailer battles sinking sales.
Read More
A $17 million hotel should break ground in April, while plans for a parking garage could be followed by the construction of two office buildings that would cater to growing tech companies.
Read More