JANUARY 12-18, 2018
Thanks to a blockbuster donation, the Great American Songbook Foundation now has the expensive responsibility of maintaining the 107-acre Asherwood estate, including paying a nine-person maintenance staff. Lindsey Erdody examines the implications for the small not-for-profit. Also in this week's issue, Anthony Schoettle reveals the unusual reason why plans for a $25 million skating complex in Greenwood have stalled. And in Focus, IBJ asks several local investment advisers to forecast the fate of the current bull market.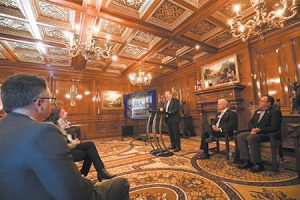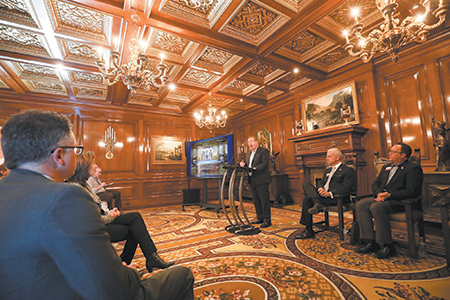 The Great American Songbook Foundation now has the expensive responsibility of maintaining the 107-acre Asherwood, including paying a nine-person maintenance staff.
Read More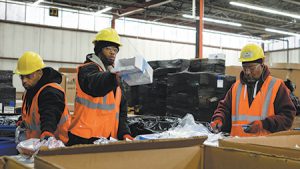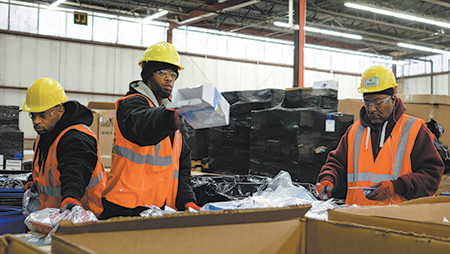 Once shunned as too risky to hire, men and women with criminal records are finding more open doors in business and industry.
Read More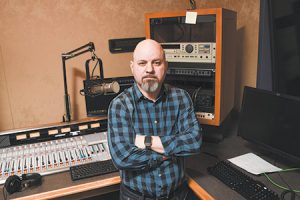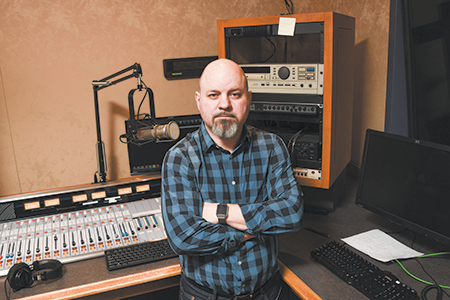 Despite having no professional medical background, Greenwood resident Will Carroll has become one of the top media experts nationally focused on sports injuries.
Read More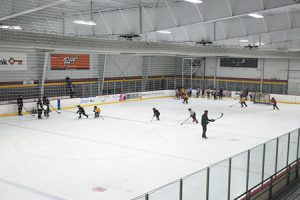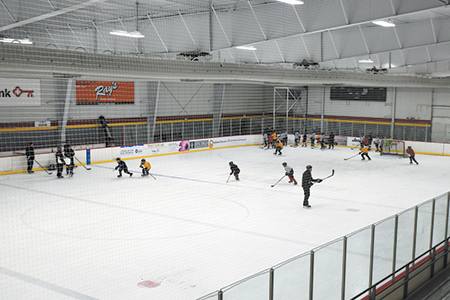 A $25 million Greenwood sports complex is on ice while its developers try to work out a deal to get a sizable, one-time rebate from Indianapolis Power & Light Co.
Read More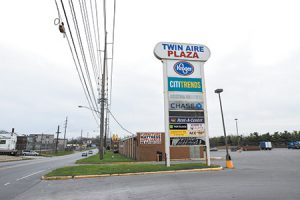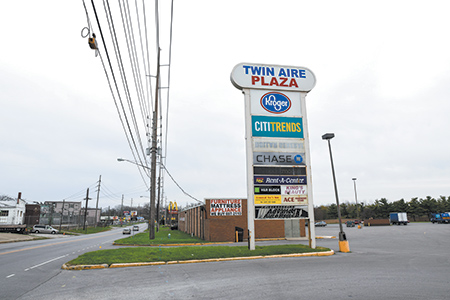 Chicago-based Mer Car Corp. owns the 95,700-square-foot strip center anchored by a Kroger, where Southeastern and English avenues meet, just west of where the justice center is set to be built.
Read More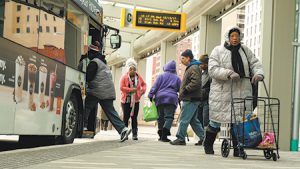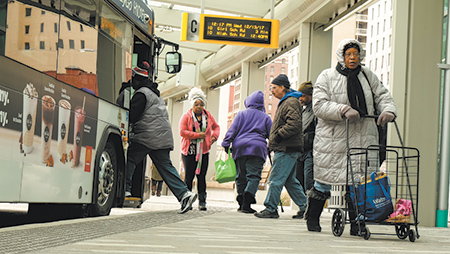 The Indianapolis Public Transportation Corp. plans to add more night and weekend service on its two busiest routes, plus a handful of others, starting Feb. 11.
Read More
Class action lawyers who negotiated a $115 million settlement with the insurance giant over its 2015 data breach are seeking $38 million in attorney's fees.
Read More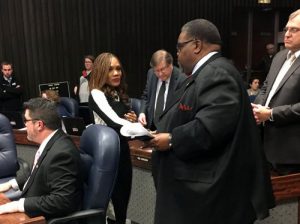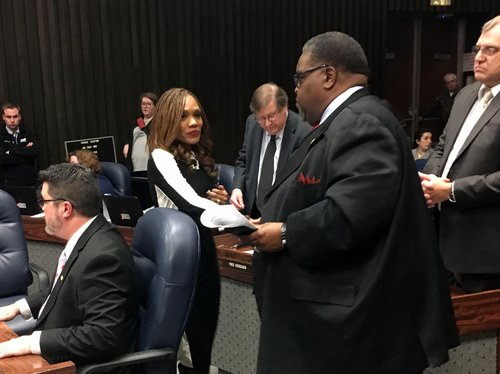 Five Democrats joined nine Republicans on the council to propel Stephen Clay over the finish line for the body's top leadership post.
Read More
A wide array of cities, towns and counties are blaming opioid makers and distributors for flooding their communities with addictive painkillers.
Read More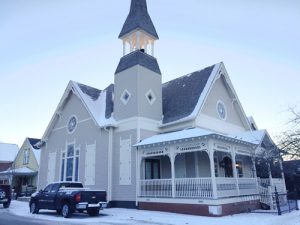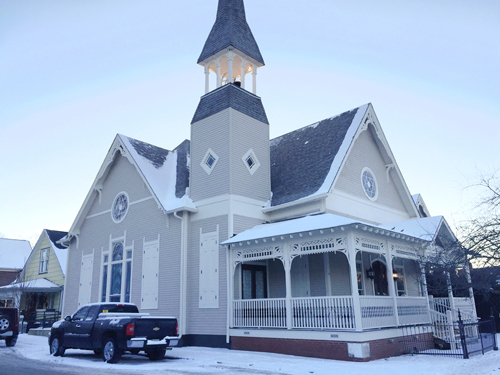 She has listed the historic church building since 2015, originally for $1.85 million, but has dropped the asking price to $1.59 million as she finishes a second round of renovations.
Read More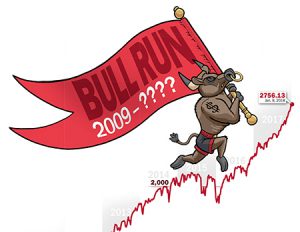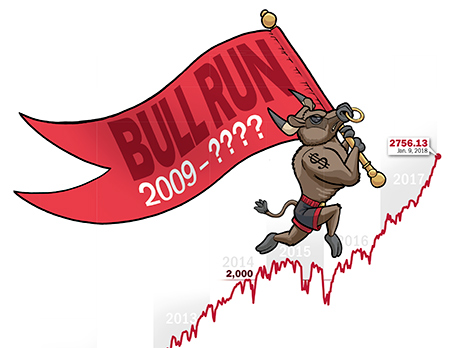 As 2018 gets under way, investors are wondering whether the good times will continue to roll. Some financial pros are optimistic, thanks to the economy's robust growth and the anticipated stimulative effects of the GOP's newly passed tax-reform plan.
Read More
It will take years to get the Tax Cuts and Jobs Act of 2017 all sorted out, but here's some of what we know now.
Read More
A state that counts talent retention and attraction among its biggest challenges can't afford to ignore the long-term consequences of a system that invites voter apathy.
Read More
We help our four-legged friends slip away peacefully. Why do we insist that humans suffer?
Read More
In the context of annual higher education expenses of $15,000 to $60,000, these grants represent little more than lunch money and minor relief for parents.
Read More
To ensure donor endowment gifts generate income that keeps up with inflation, we do not spend all the investment returns each year.
Read More
Former state Sen. Beverly Gard has been deftly wrangling her former colleagues as she leads a commission considering changes in the state's alcohol laws.
Read More
Headlines and talking heads are noise to be ignored.
Read More
Bitcoin is a speculative asset. People demand bitcoins today because they expect someone will pay a higher price tomorrow. We have seen this movie before.
Read More
Indiana's children are the victims here, and as a member of the State Budget Committee, I have called on DCS and the Budget Agency to explain what is going on.
Read More
People who text are 23 times more likely to crash than others.
Read More
One of the Indianapolis-area's largest private companies is taking on a different name to better reflect its mission in livestock health.
Read More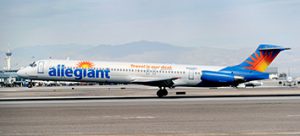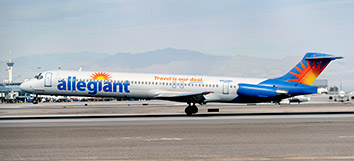 The Sarasota service, which will operate year-round, begins April 11. The Charleston service, which begins April 6, will run seasonally from Easter to October or November.
Read More
Blue Marble Cocktails and Spirits is spending more than $9 million to relocate its headquarters and establish manufacturing locally. It plans to create annual capacity to produce three million, 24-can cases of its cocktails, which range from Cinnamon Toast to Bloody Mary.
Read More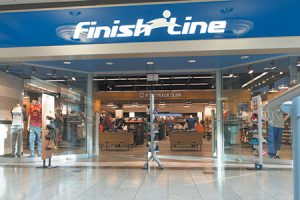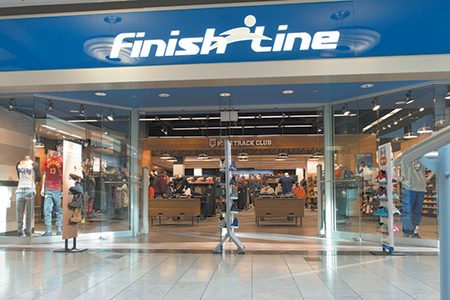 Sports Direct International again has increased its holdings in the Indianapolis-based athletic shoe and apparel retailer.
Read More
Senate Bill 28 would offer grants of $5,000 a year to eligible instructors at Indiana nursing programs, with a lifetime cap of $25,000.
Read More