JANUARY 26-FEBRUARY 1, 2015
All signs point to University Hospital closing as Indiana University Health goes from three downtown hospitals to two. J.K. Wall reports on the deliberations as IU Health seeks to save money, and it appears that Methodist and Riley hospitals are in the clear for now. Also in this issue, Anthony Schoettle explains how Fox Sports Indiana is trying to bring Pacers telecasts to mobile devices. And in A&E Etc., Lou Harry conducts a debate on the improvisational works of Erwin Wurm, now taking shape at IMA.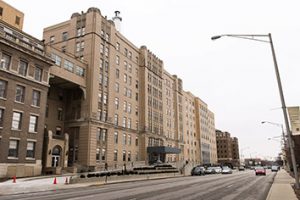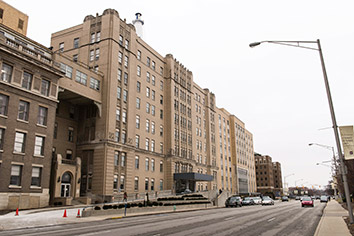 All signs point to University Hospital's being shuttered as Indiana University Health goes from three downtown hospitals to two.
Read More
A West Lafayette firm plans to construct an 11-story downtown apartment and retail project that would add to the growing number of housing developments targeting IUPUI students.
Read More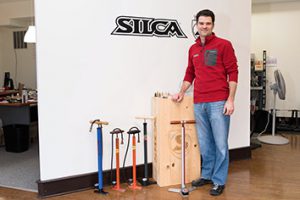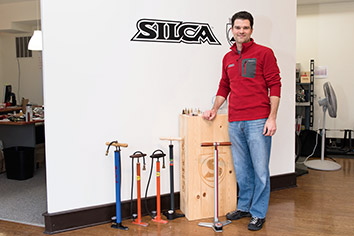 Josh Poertner, a Zipp Speed Weaponry engineer who helped prove bicycle fanatics would pay $3,000 for a pair of aerodynamic wheels, has turned his Steve Jobs-like obsession with technology and design to the lowly tire pump.
Read More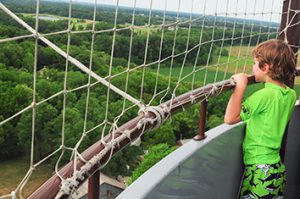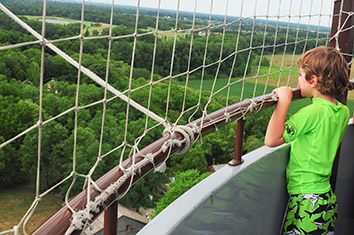 While the orange-and-yellow tethered balloon that anchors the 1859 Balloon Voyage is getting a new skin and a new sponsor over the winter, construction crews are working on a six-figure overhaul intended to make the exhibit more immersive.
Read More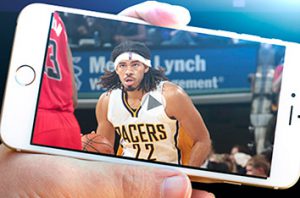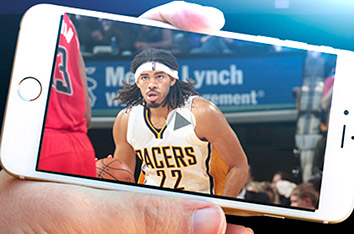 Fox Sports Indiana is live streaming home and away games—as well as pre- and post-game shows—to mobile devices. Pacers officials are hopeful the viewing option will grow the team's fan base and increase ticket and other sales.
Read More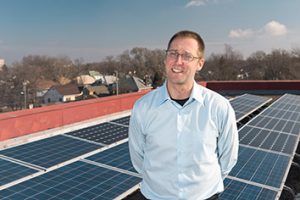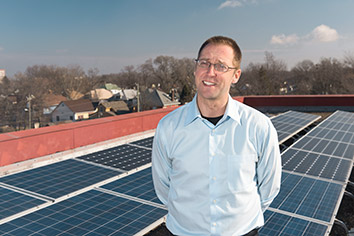 Investor-owned utilities are lobbying for a bill that would allow them to alter customers' credits for net metering, or generating energy on-site and selling it back to the grid.
Read More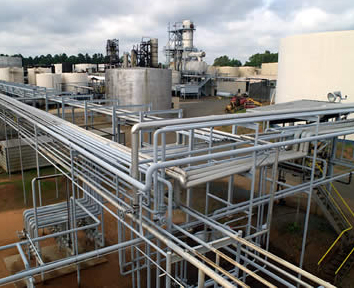 Whether Calumet Specialty's depressed stock price combined with its rich quarterly dividend create a buying opportunity is the subject of intense debate among investors these days.
Read More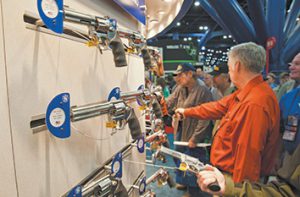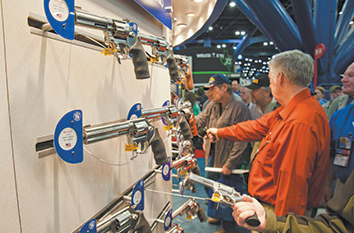 The National Rifle Association's annual convention was Indianapolis' biggest convention last year, and local hospitality leaders expect it to be even bigger in future years.
Read More
Shares of real estate investment trusts Duke, Kite and Simon have all hit 52-week highs this month, with Simon climbing above $200 for the first time since the company went public.
Read More
Just call 2014 the year of the corporate spinoff frenzy. And 2015 might be just as crazy.
Read More
American Sniper made me proud to be an American, President Obama's State of the Union address did not.
Read More
I am hardly the first—or only—person pointing to the unfortunate consequences of constitutionalizing the tax caps (nor the only person rolling her eyes at Gov. Pence's duplicative "balanced budget" proposal).
Read More
From Shanghai to Buenos Aires, entrepreneurs are founding "mission-driven companies" that have a specific social or environmental mission as part of their core business plan.
Read More
Many of the new House and Senate members ran on limited, simplistic campaign platforms, and—because few had seriously contested general election campaigns—they had little opportunity to educate themselves on more than a handful of big-picture matters.
Read More
Rockport was not a privately feasible operation in 2005, so the state offered a number of energy purchase agreements to support its construction. Suffice it to say that what was a marginally bad idea in 2005 is a profoundly bad idea in 2015.
Read More
Financial markets were rocked on Jan. 15 when the Swiss National Bank surprised the world by removing its three-year cap on the Swiss franc/euro exchange rate.
Read More
Because of the vital role education plays in Indiana's future, the Indiana Chamber of Commerce Executive Committee recently voted to endorse Gov. Pence's education agenda for the 2015 legislative session.
Read More
Indianapolis-based Salesvue LLC, which produces productivity software products for sales departments, is looking to raise $5 million to grow its sales and marketing team.
Read More
Indianapolis Mayor Greg Ballard spent almost as much in campaign funds as he raised last year while he contemplated whether to seek a third term. More than half of his spending went to political consultants.
Read More
Early-stage and growth-stage companies in Indiana raised $47.3 million on 20 deals last year, more than double the $23.4 million invested in 2013.
Read More
House Public Policy Committee Chairman Tom Dermody of LaPorte has authored the bill that would allow Indiana groceries, pharmacies and liquor stores to sell alcohol on Sundays from 10 a.m. to 6 p.m.
Read More