JULY 20-26, 2015
In this week's issue, we present two big features dedicated to up-and-comers. Jared Council holds a summit for eight of the city's youngest business leaders as they discuss skipping the corporate ladder and jumping head-first into entrepreneurism. And the Focus section is devoted to IBJ's exclusive ranking of the city's 25 fastest growing companies, with profiles of the firms you'll be hearing from again in the future.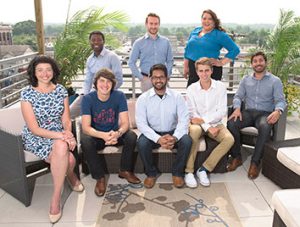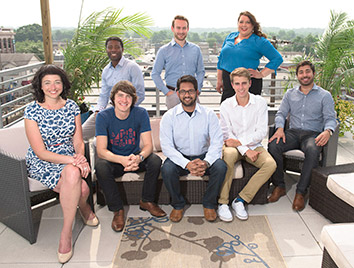 All have led some of the most promising companies and organizations in the city's burgeoning tech space for at least three years—bootstrapping and collectively raising more than $12 million in venture capital and employing about 150 people along the way.
Read More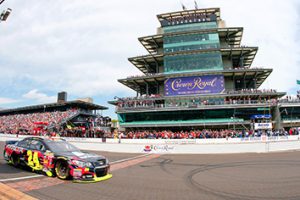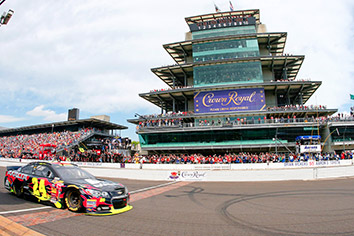 The five-time Brickyard 400 champion's upcoming retirement is boosting this year's ticket sales, but presents a long-term challenge for the Indianapolis Motor Speedway.
Read More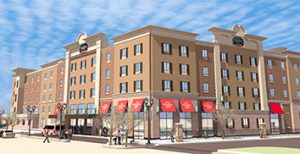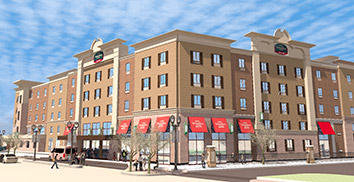 Emboldened by the proposed development of a Marriott hotel, and prospects for another new hotel, the group that promotes downtown's south side is beginning to lay the groundwork to transform the largely ignored area into a destination.
Read More
New York-based Ann Taylor has provided nearly 30,000 pages of documents in response to discovery requests related to why it signed a lease in 2006 to open a Loft store in a competitor's shopping center, only to reverse itself two years later and instead open at Simon Property Group's nearby University Park Mall.
Read More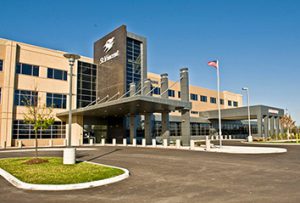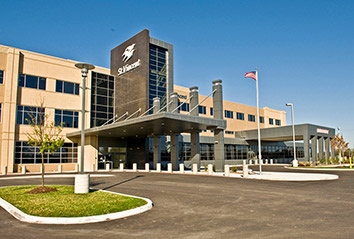 The hospital system and a partner company have started meeting with health insurance brokers to pitch a program to save employers money by keeping workers and their families healthier.
Read More
Five of the six buildings that Indianapolis Public Schools put on the block last month have attracted offers, with bidders appearing to lean toward renovating several as apartments.
Read More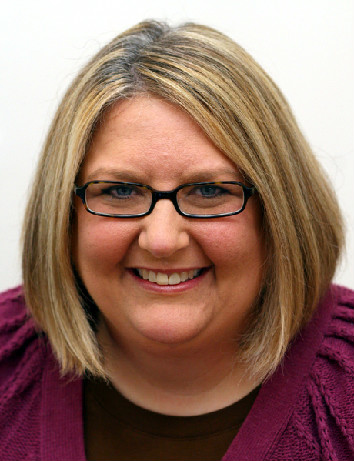 Lesley Weidenbener, executive editor of The Statehouse File for four years, will succeed Cory Schouten, who was selected for a fellowship at the Columbia University Graduate School of Journalism in New York City.
Read More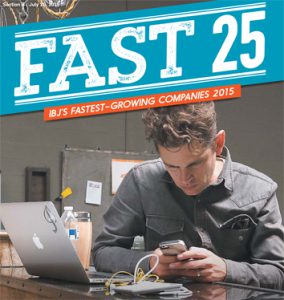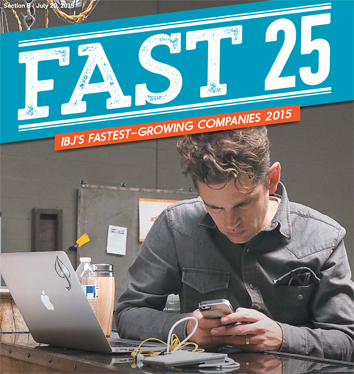 IBJ ranks the fastest-growing firms in the Indianapolis area, hitting sectors from construction to cybersecurity. The common thread: impressive 3-year revenue growth.
Read More
Ego, obsession are killers for some entrepreneurs.
Read More
What could benefit human-services agencies and their clients more than to bring those clients into the goods-and-services-producing, wage-paying work force?
Read More
Founder of Patachou restaurants puts her success to work for employees, others.
Read More
Among other things, Obama's deal with Tehran lifts economic sanctions and the arms embargo; yields over $100 billion for the leading state-sponsor of terrorism; and allows it nuclear weapons in 15 years.
Read More
The lesson here is that even a fully negotiated merger agreement is often overridden after closing by the board and management of the merged entity.
Read More
The U.S. stock market has historically rebounded well and quickly from bad world news.
Read More
In recent days, the tug of war between economic interest and other human passions have played out in the dance between Greece and its eurozone creditors.
Read More
I don't want to live in a state where creative and forward-thinking innovators don't pursue entrepreneurship because of the challenges and the fear of not finding mentors, partners or colleagues to help them survive and flourish.
Read More
Adam Thies will leave the position he's held since 2012 to join the university as its assistant vice president for capital planning and facilities. Thies starts his new job Aug. 17.
Read More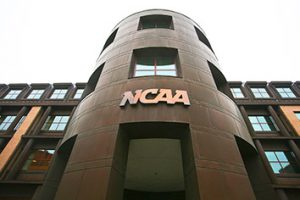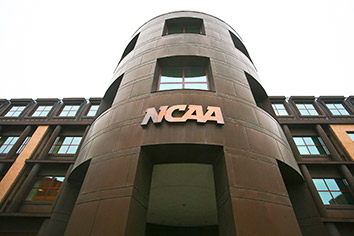 Judge Nathanael Cousins cited the "Game of Thrones" series in awarding the fees and costs to the attorneys who represented Ed O'Bannon, the former UCLA basketball player who challenged the NCAA's rule restricting athlete compensation in a 2009 lawsuit.
Read More
Indianapolis will host the National FFA Convention & Expo every year from 2016 to 2024 under an agreement to be announced Wednesday morning by state and local officials.
Read More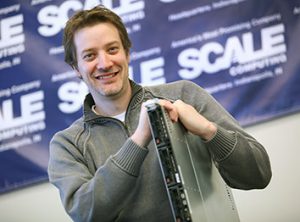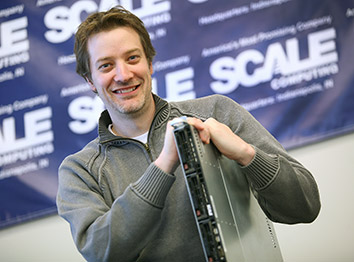 Indianapolis-based Scale Computing Inc. has raised another $18 million in venture capital that CEO Jeff Ready expects will allow it to hire more employees, potentially move downtown and become profitable.
Read More
A Louisville-based manufacturer of corrugated boxes and other packing supplies is seeking a tax abatement from the city to help it open a local plant and distribution center that would hire 60 workers over the next two years.
Read More