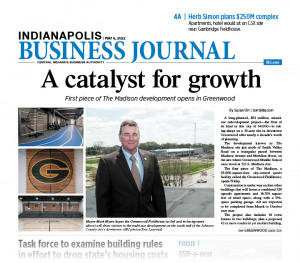 MAY 6-12, 2022
A long-planned, $92 million mixed-use redevelopment project—the first of its kind in this city of 64,000—is taking shape on a 19-acre site in downtown Greenwood, starting with a city-owned sports fieldhouse. Susan Orr outlines the strategy behind The Madison and reinvigorating Greenwood's core. Also in this week's issue, John Russell has all the details about Eli Lilly and Co.'s new weight loss drug, tirzepatide, which has performed spectacularly well in clinical trials and could boost Lilly's top line by $5 billion per year. And Leslie Bonilla Muñiz examines how a 13-member state task force plans to address Indiana's affordable housing shortage, in large part by rethinking regulations that builders and critics say drive up construction costs.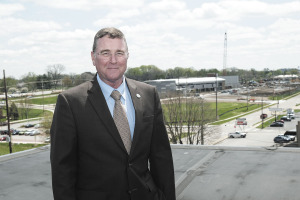 The $92 million, mixed-use redevelopment project is taking shape on a 19-acre site downtown after nearly a decade of planning.
Read More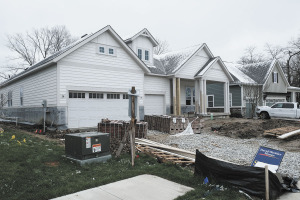 The 13-member body approved by the Legislature in March is tasked with addressing Indiana's affordable housing shortage.
Read More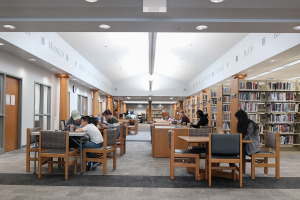 The construction is happening at a time libraries play an increasingly wide-ranging role in the communities they serve.
Read More
As election security continues to be a hotly debated topic, the secretary of state says this plan is another step toward assuring voters that the state's election results are accurate.
Read More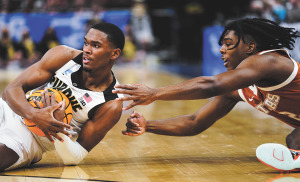 There are, of course, legitimate reasons for an athlete to transfer, and even diehard Boilermaker fans would have understood if Newman had sought a change of venue.
Read More
Just months before the pandemic, Charity Elliott decided to launch her own restaurant, Just Peachy Cafe, in her hometown of Shelbyville. And with the help of her retired mom, husband Chad and sons Gavin and Garett, the restaurant has grown a loyal following in Indy's southern suburbs.
Read More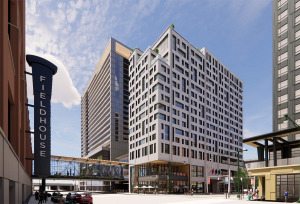 The proposed downtown development at 230 S. Pennsylvania St. calls for the demolition of a century-old building and the construction of two high rises, including a 26-story apartment tower.
Read More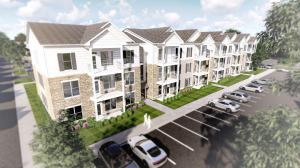 The plan by Homestead Development consists of two components. The first would be a single apartment building for individuals age 55 or older. The other would be an eight-building complex containing market-rate apartments.
Read More
Indiana University Health lost $29.8 million, and Community Health lost $28.5 million during the quarter, as both systems postponed surgeries to deal with the rising number of COVID-19 cases.
Read More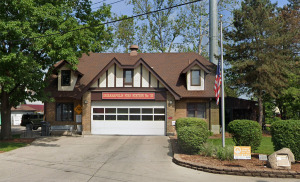 City officials plan to get public input on potential reuses for the 100-year-old home of Fire Department Station No. 32 at 6330 N. Guilford Ave.
Read More
First Internet announced in November that it planned to acquire Georgia-based First Century Bank for about $80 million. But when it became necessary to extend the closing date, the parties couldn't agree on extension terms.
Read More
Filed Wednesday by The Bail Project and the American Civil Liberties Union of Indiana, the lawsuit alleges a new Indiana law restricting whom it can bail out of jail infringes on its constitutional rights.
Read More
The roughly two dozen so-called liberty candidates did see some victories in Republican legislative races across the state, with one defeating a 10-term incumbent in northern Indiana and another winning the nomination for a GOP-leaning open seat in suburban Indianapolis.
Read More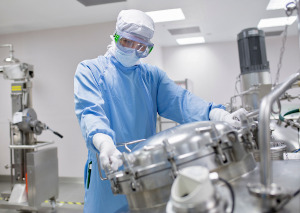 The pharmaceutical giant is turning heads with an experimental medicine it claims can help obese patients shed nearly a quarter of their body weight and manage diabetes.
Read More
It should come as no surprise that pandemic-related supply chain challenges have also had a major impact on the life sciences industry.
Read More
A panel of Indiana life science experts on Friday said the state could become more competitive for large investments and jobs if it doubled down on the kind of collaborations and partnerships that other states have used to their advantage.
Read More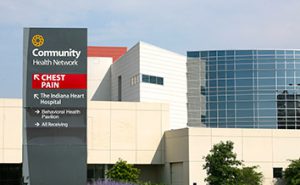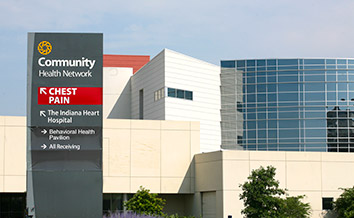 Community Health Network said the new arrangement with the largest cancer center in the United States will give Hoosiers access to some of the most advanced cancer treatments in the nation.
Read More
Critics of the proposed pay hike, which would be the council's first in two decades, seem to be overlooking the fact that sometimes you get the government you pay for.
Read More
When the CEO of Eli Lilly and Co. provides direct feedback as to why high-paying jobs that could have come to Indiana did not, we all should take note.
Read More
The divide Indy Pride created between itself and IMPD has gone on to cause many other divisions within Indy's LGBTQ+ community.
Read More
If the Insurance Institute of Indiana is genuinely interested in transparency and reducing health care costs for Hoosier employers, it might want to spend more time focusing on its own industry.
Read More
Depending on the organization, intrapreneurs can be successful and find meaning by thinking differently and contributing to a larger whole.
Read More
Sometimes the realization that certainty doesn't exist disguises itself as failure.
Read More
It is important to recognize that the dollar value of production of final goods in an economy is not identical to the well-being or living standard of the residents of the economy, although the two are inevitably related.
Read More
IBJ reported details of a massive, high-density development at the Willow Event Center property in Broad Ripple ["Developers planning $61M residential project for Willows property," IBJ.com, April 5]. The ramifications of this development have the potential to become an inflection point for Broad Ripple Village—balancing thoughtful development with neighborhood integrity and stability.
Read More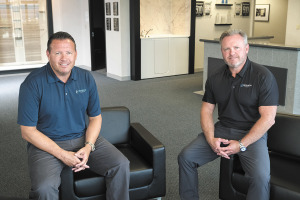 Brothers Mike and Ryan Redman started Indianapolis-based New Bath Today as a spinoff of their contracting business in 2016 and it has been growing quickly ever since.
Read More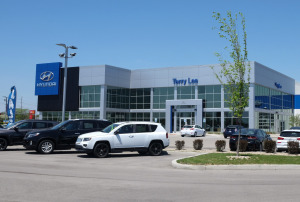 The acquisitions of Terry Lee Hyundai and Terry Lee Genesis closed on Tuesday. Lee, who has owned car dealerships since 1995, said the sale marked his departure from the automotive sales business.
Read More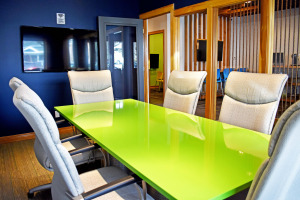 A smart-home automation business is set to take over one of zWorks' buildings after the coworking center consolidates into one location.
Read More
The deal includes a title sponsorship for the July 30 IndyCar Series race as well as naming rights for the pavilion space at the racetrack's Pagoda Plaza.
Read More