NOVEMBER 23-29, 2015
Indiana-based retail firms are hoping to have a holiday shopping season filled with silver and gold, after a tough year that has left them black and blue. Scott Olson makes a list of the new products that Finish Line, HHGregg and Shoe Carnival are pinning their hopes on. Also in this week's issue, Anthony Schoettle explores how Top 40 dinosaur WZPL-FM recently shot to the top of the local ratings race. And Greg Andrews examines how Stonegate Mortgage is dealing with a reversal in fortunes.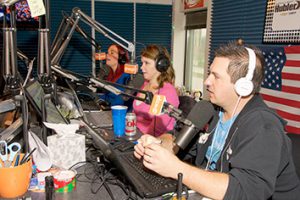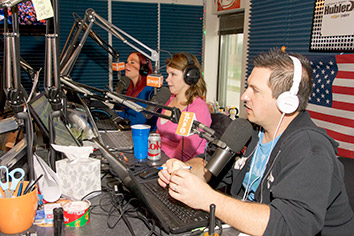 In just one year, WZPL-FM 99.5 has raced from ninth to first in the Indianapolis radio market among listeners age 6 and older—the broadest demographic category measured.
Read More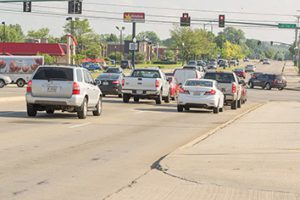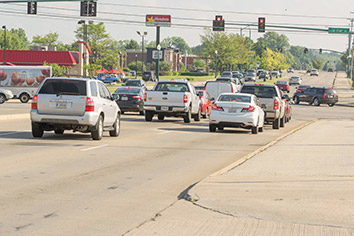 City officials say they recognize the need to revitalize Allisonville Road, and the area is a priority as the city creates a framework for the future through its comprehensive plan, which looks as far ahead as 2040.
Read More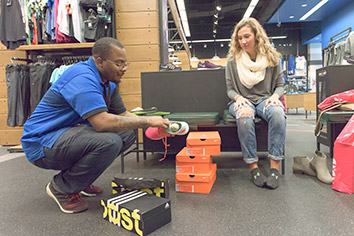 Indiana's publicly traded retailers are hoping a strong shopping season will allow them to finish with a flourish after a bruising 2015.
Read More
After a rocky two years as a public company, perhaps the best path forward for Stonegate Mortgage Corp.—now that the board has given the company's CEO and founder his walking papers—is to pull the rip cord and sell the business.
Read More
The receiver appointed to recover investor losses from an alleged Ponzi scheme said he's retrieved in five months about 20 percent of what investors were owed, a figure experts say is relatively high at this stage for such cases.
Read More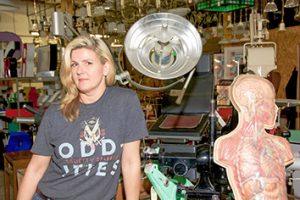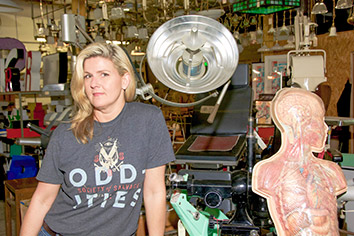 Society of Salvage, a 2-year-old shop on downtown's east side owned by Sandra Jarvis, has carved out an unusual niche in the salvage industry by unearthing industrial equipment and medical oddities from old buildings and factories.
Read More
In January, Kristin Eilenberg launched Lodestone Insights and has built up a team of 15 people feeding a searchable, sortable database of more than 4,100 conferences around the world.
Read More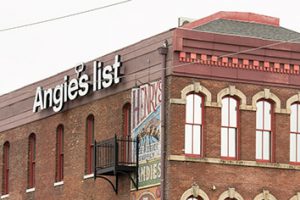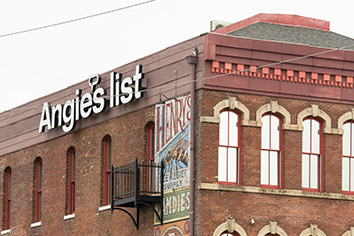 After seeing its offers to buy Angie's List turned down in private and in public, New York-based IAC/InterActiveCorp has the next move in what is shaping up as a chess match between the two firms.
Read More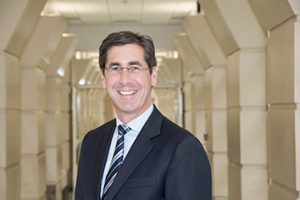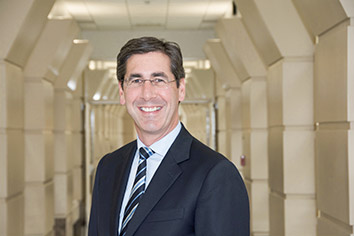 Murphy will become CEO of IU Health in April. Those who know him say Murphy's early experiences with family, church and medicine make him exceptionally well-suited to a complex hospital system in swiftly changing times.
Read More
We still believe that simply adding sexual orientation and gender identity to the civil rights law makes the most sense. But it is with cautious optimism that we welcome a proposal from Senate Republicans that goes further than we expected.
Read More
The Slocum Puzzle Room at the Lilly Library boasts the world's largest collection of mechanical puzzles.
Read More
If the metro area doesn't come up with a better way to get workers to jobs, growth in Hendricks and other counties surrounding Indy could dry up.
Read More
China matters very much to Indiana's economy, and its significance will only grow.
Read More
The average U.S. real GDP growth rate from 1987-2000 was 3.65 percent. From 2001-2014, it was 1.64 percent. What event divides these two equal time periods? The 9/11 terrorist attacks.
Read More
Skip buying "Star Wars" gear and instead establish or make a gift to a young person's 529 College Savings Plan account.
Read More
Carmel-based DemandJump LLC landed venture capital from local investment firms run by former Aprimo CEO Bill Godfrey and by former ExactTarget executive Tim Kopp.
Read More
Karen Dace, vice chancellor for diversity, equity and inclusion, said the new restroom signs are in response to student feedback.
Read More
Gary Thrapp will wind down operations at his north-side store at 56th and Illinois streets with a going-out-of-business sale starting Thursday.
Read More
The Metropolitan Development Commission voted 6-2 in favor of Stonecrest Senior Living's request to rezone 4.8 acres of wooded wetlands at the southeast corner of 86th and North Meridian streets.
Read More