NOVEMBER 6-12, 2017
As vendor contracts expire at Indianapolis International Airport—and a slew of them lapse at the end of 2018, a decade after the terminal's opening—officials are embarking on a project to freshen up the retail and restaurant offerings. Susan Orr explores what's in store. Also in this week's issue, Scott Olson gets a handle on the slowing growth of the craft-brew industry. And you can learn about 22 local leaders of distinction in our Women of Influence section.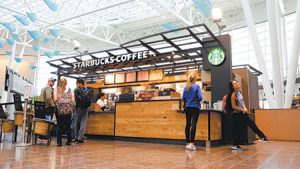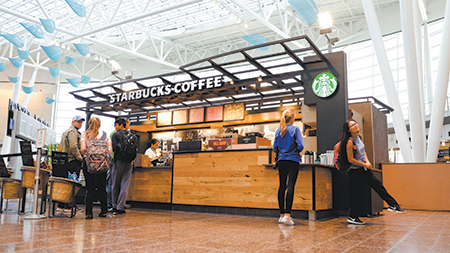 As vendor contracts expire at Indianapolis International Airport—and a slew of them lapse at the end of 2018, a decade after the terminal's opening—officials are embarking on a project to freshen up the offerings.
Read More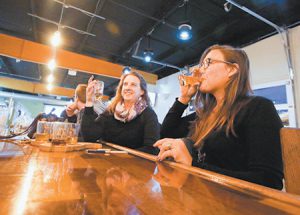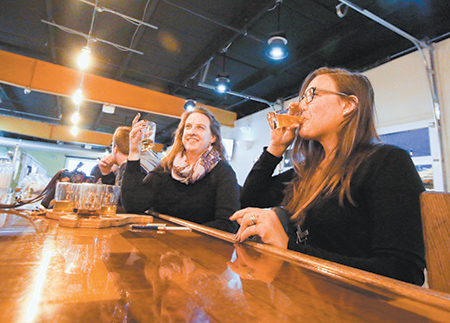 The explosive growth in craft breweries is starting to slow in Indiana, and a smattering of players have gone out of business. Yet industry observers remain bullish on the market.
Read More
The School of Education at IUPUI is splitting from its sibling at Indiana University in Bloomington so it can lean into conversations about race and social justice that are exploding across the country.
Read More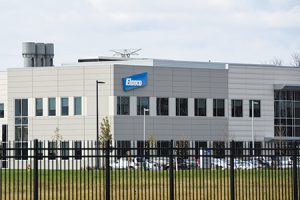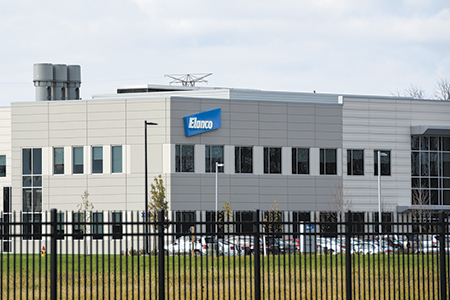 Lilly CEO David Ricks says the time is right "to consider a variety of options to maximize future value," such as an initial public offering. But analysts say an IPO would make more sense if Elanco were performing better.
Read More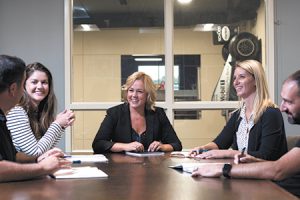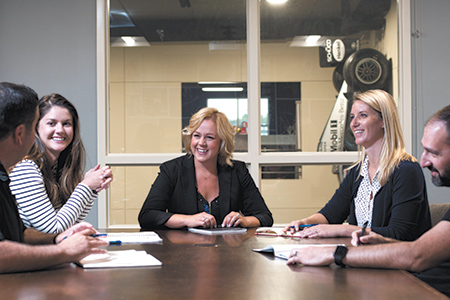 CSM Sport & Entertainment General Manager Ashlee Huffman called 2017 "challenging."
It certainly was eventful.
Read More
A year ago, Pam and Tom Cooper launched Boosterville Inc., which uses an app to connect cause-driven shoppers to businesses willing to donate a portion of sales to a charity the consumer chooses.
Read More
Four projects totaling about $85 million, including three already under construction, will bring apartments, offices and retail space to a key stretch of Green Street.
Read More
Indiana University will create a research laboratory focused on international development—including missions such as reducing poverty and inequality and addressing climate change—based on a $5 million gift from Deborah and Randall Tobias.
Read More
Thomas. J. Buck, a former top investment broker who was fired by the local office of Merrill Lynch in 2015 after nearly 34 years with the firm, is now facing serious prison time, according to federal officials.
Read More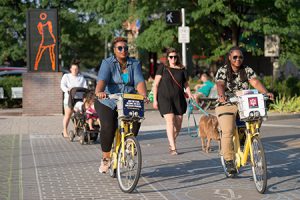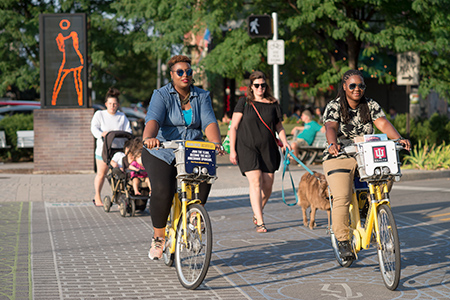 The Indianapolis Cultural Trail was supposed to be a nice city amenity and promote a healthy lifestyle among downtown residents and visitors. But it's become much more.
Read More
The Indiana Office of Tourism Development was awarded Best Public Relations Campaign for the Indiana Bicentennial Torch Relay at the U.S. Travel Association's 2017 Mercury Awards ceremony last month in Minneapolis.
Read More
Visit Indy signed a deal to host the American Wind Energy Association Windpower Conference & Exhibition June 7-10, 2021, in the convention center.
Read More
The deal is the first between Dora and hotel owners Frank and Danette Kennedy, a father-daughter duo, of HC Carmel LLC.
Read More
Today, the Indy Eleven's bid to join Major League Soccer is considered a long shot. It needs a quick jolt if the city wants to win.
Read More
Renowned creator and solver gives us tools to sharpen our minds.
Read More
When President Clinton hiked taxes, the economy boomed. When President George W. Bush slashed them, the economy ultimately collapsed.
Read More
How an individual investor reacts to the current market environment is unique to each person's situation, and decisions should be made with lots of thought and advice specific to individual circumstances.
Read More
Taxable shareholders should avoid buying shares of a fund in front of a large distribution. The last thing you want is to buy into a fund and pay taxes on a distribution you did not enjoy in any way.
Read More
But northern Indianapolis suburbs have been scoring rather well in several recent rankings.
Read More
Indianapolis' city leadership should continue to work hard to reach a better, more connected and digitally inclusive future.
Read More
Keep Tecumseh Trail open. Please urge Gov. Eric Holcomb to change this decision and protect our quality of life.
Read More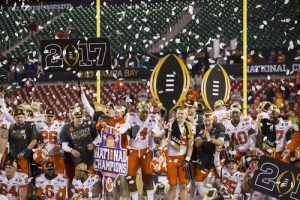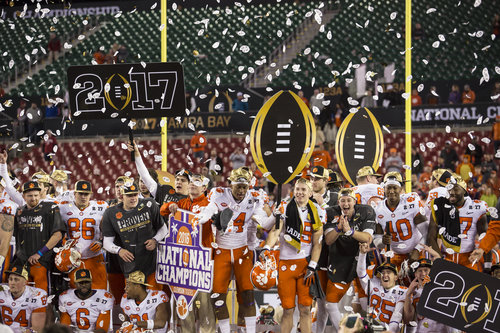 The 2022 College Football Playoff National Championship game is expected to have a $150 million economic impact on Indianapolis.
Read More
Dia&Co says it will employ 500 workers in the next four years at the distribution hub. An additional 372 employees could be hired at a planned customer service center, according to an agreement with the state.
Read More
Indianapolis Mayor Joe Hogsett announced Tuesday that he directed the Office of Finance and Management to identify the funds as a method of strengthening trust between the Indianapolis community and local law enforcement.
Read More
Owner Granite City announced the closure Wednesday, along with three Granite City restaurants in two Midwestern states. Adjoining lounge Bartini's also closed.
Read More