According to the Federal Deposit Insurance Corp., at the end of 2008 Indiana financial institutions had $4.6 billion in small-business loans on the books that originated for less than $1 million. That figure stood at $3.8 billion this past June, about 17 percent lower.
Read More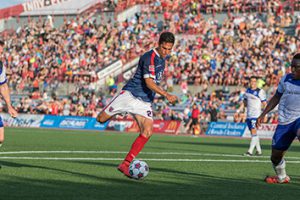 Indy Eleven General Manager Peter Wilt isn't too worried about the team's 6.3 percent attendance drop this year, because of gains in sponsorship, food and beverage sales, and soccer-camp revenue.
Read More
Startups that tap the so-called gig economy, including ride-hailing powerhouse Uber Technologies Inc., have mostly targeted consumers. But a former Salesforce.com employee has launched one aimed at businesses—and she's off to a solid start.
Read More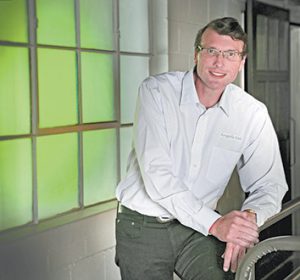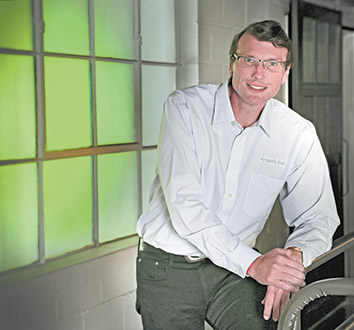 Monetizing free users is just part of the vision that new CEO Scott Durchslag, who took the helm of Angie's List in September, is laying out to reinvigorate the struggling home-services company, which has seen revenue growth slow notably since last year.
Read More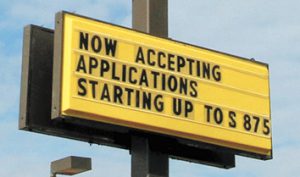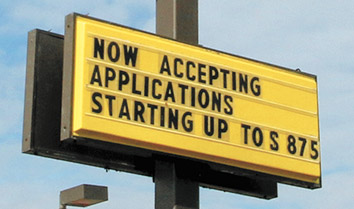 Advertisements for traditionally low-wage jobs in hospitality and retail decorate major thoroughfares in the northern suburbs, offering management positions and higher pay as incentives.
Read More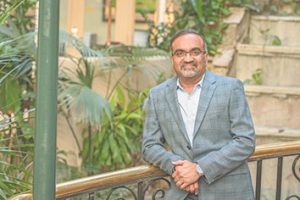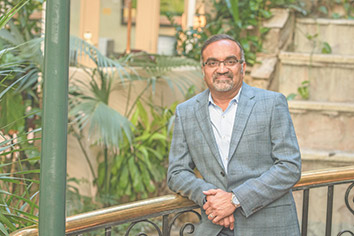 Since arriving in Indianapolis in 1989—to buy a Days Inn on the city's south side—Bharat Patel has grown his portfolio to nearly 30 properties stretching from California to New Jersey.
Read More
Talk of synergies and consolidation may warm the hearts of investors, who are eager for Midland, Michigan-based Dow Chemical to boost returns, but they cast uncertainty over some of central Indiana's best scientific jobs.
Read More
Indianapolis ranked 31st in Cvent's annual listing of top meeting towns—down five spots from its 2014 ranking. (File photo) Cvent, a maker of online software for event management that also conducts meetings and convention research, annually ranks the top 50 U.S. meeting towns. Orlando, Las Vegas and Chicago occupied the top three spots for 2015. […]
Read More
Butler University recently published a book written by eight of its students in honor of the state's bicentennial celebration in 2016. To commemorate the anniversary, the Indiana Bicentennial Children's Book Team at Butler began writing and designing the book—"The Gifts of Indiana: A Tale of Three Birthdays and One Grand Adventure"—in the spring of last […]
Read More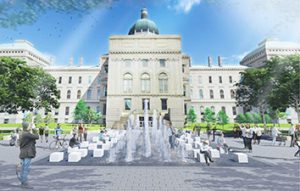 Leaders hope projects planned for Indiana's bicentennial celebration—including a new state park inn, a downtown Indianapolis art plaza and hundreds of smaller efforts statewide—will leave a big impact on future generations.
Read More
DoStuff Media recently launched an app, Do317, and website, Do317.com, to help people find things to do in Indianapolis.
Read More
The patience of Greenwood officials to find the best use for the high-profile intersection at Interstate 65 and County Line Road shows an economic-development mind-set that's bringing renewed prosperity to the county.
Read More
Humans get short end of the stick when it comes to deciding when it's time to go.
Read More
The mayor-elect recognized that "in victory comes enormous responsibility," identifying the morning after his election the most important one. 
Read More
I heard many times: "Bill, if you put that tax on, you will never be elected to anything again." We had to stick to our guns, or give up. Part of leadership is knowing when to stand on principle and when to be flexible.
Read More
Public finance economists go crazy thinking about federal entitlements. Medicare, Medicaid and Social Security account for most of the entitlement spending, although Obamacare looms as a future contender.
Read More
Fund investors endured harrowing plunges in 2015. Absent a year-end rally, returns will be disappointingly modest.
Read More
Who can pay off college loans on starting salaries of $35,000 with no assurance of ever getting a raise in base pay and little or no financial compensation for achieving advanced degrees?
Read More
I'm glad the federal government didn't pay for the Keystone and 96th Street project.
Read More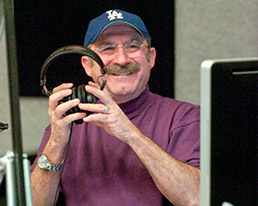 Bob Kevoian, part of the enormously popular "The Bob & Tom Show" on WFBQ-FM 94.7 since 1983, announced his retirement Thursday night.
Read More
Real output growth in 2016 will average about 2.5 percent, which will be a little better than this year, but only equal to 2014, according to the forecast from Indiana University's Kelley School of Business.
Read More
The longtime family-owned company that owns several community newspapers in central Indiana—including The Columbus Republic, the Franklin Daily Journal and the Greenfield Reporter—has been sold.
Read More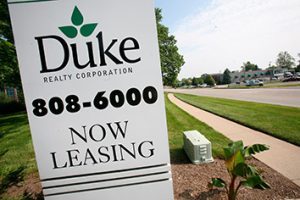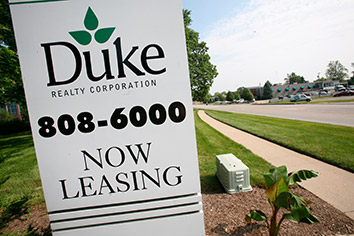 The Indianapolis-based real estate investment trust said Dennis D. Oklak will retire at the end of the year as part of a succession plan and be replaced by the company's chief operating officer.
Read More
A veteran Duke Realty Corp. executive is assuming leadership from Jeffrey L. Henry, who has led the office 15 years, a span that included a series of name changes.
Read More
Sitehawk, whose roots date back to 1982 as The Linder Co., has been a leading retail brokerage in Indiana for several years. CBRE had been pursuing Sitehawk on and off for years, real estate sources said.
Read More
According to plans, the 180-room hotel will be on 5.26 acres of city-owned property immediately to the west of the future indoor soccer facility on 191st Street.
Read More