OCTOBER 5-11, 2015
Behind closed doors, Gov. Mike Pence and a close group of advisers are searching for a solution to a controversy that could threaten his re-election. Hayleigh Colombo reports on efforts to avoid another ugly debate on LGBT rights and find a compromise amenable to all sides. Also in this week's issue, J.K. Wall explains how the push to unionize nurses at IU Health's downtown facilities has stalled. And in A&E Etc., Lou Harry tries to bust out of downtown's new Escape Room.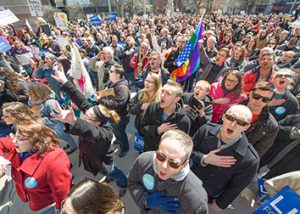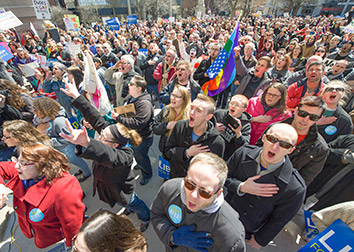 Behind closed doors, Gov. Mike Pence and a close group of advisers are searching for a solution to a controversy that could threaten his re-election.
Read More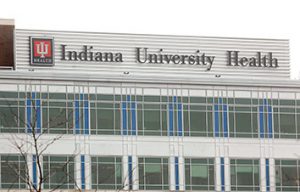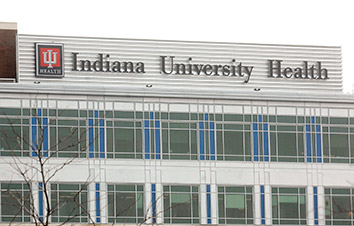 Five months after it expected to hold an election, the union trying to organize nurses at Indiana University Health's downtown hospitals doesn't even have a projected date for a vote.
Read More
Indiana hasn't seen a company launch an initial public offering in nearly two years. When the next IPO comes, it likely won't be a technology company.
Read More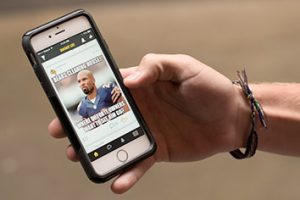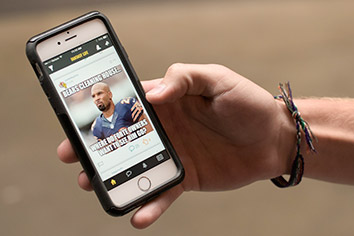 Local entrepreneurs Mark Welsh and Charlie Russell last year started an app development company. And this year, they inked partnerships with ESPN fantasy football guru Matthew Berry and daily fantasy sports behemoth DraftKings for their first major endeavor.
Read More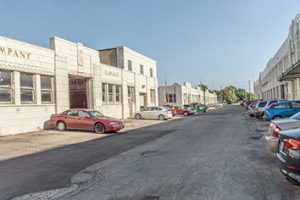 Indianapolis Public Schools' plan to sell the 11-acre former Coca-Cola bottling plant site at Massachusetts and College avenues has revived talk that Target would finally open a downtown store.
Read More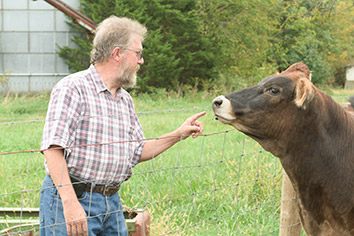 Craig Wood has spent most of his 60 years on 191st Street in Westfield, living and working on his family farm. For most of that time, the adjacent land has been other houses and farm fields, but that all changed on Nov. 18, 2011, when construction on Grand Park Sports Campus began.
Read More
An activist investor from Illinois began scarfing up shares of Ameriana Bancorp in 2010. He soon pushed for a sale—a wish that was granted in June when the New Castle institution agreed to be acquired for $69 million.
Read More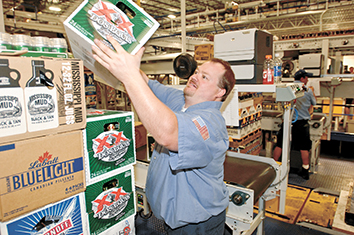 On Wednesday, U.S. District Court Judge Sarah Evans Barker ruled against Indianapolis-based Monarch Beverage Co., which claimed in a lawsuit that Indiana's restrictive alcohol distribution laws violate the U.S. Constitution.
Read More
As issuers roll out the more secure cards, few local retailers are ready to accept them ahead of the date when they become responsible for fraudulent transactions.
Read More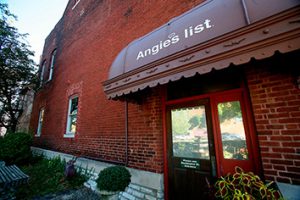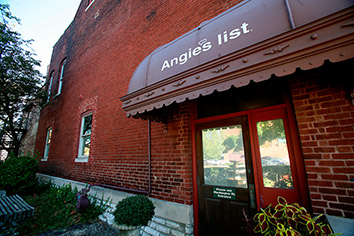 The firm is aiming to boost revenue with the biggest reorganization of its sales force in its 20-year history. But some salespeople fear the changes will cut their compensation.
Read More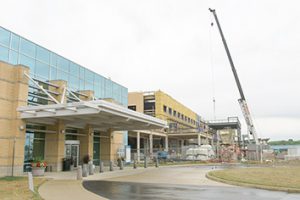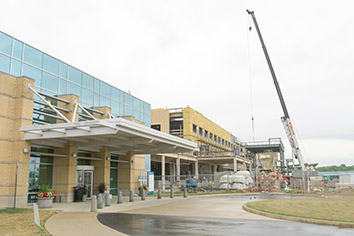 Health care providers say they can't attract patients tomorrow with facilities from yesterday. So they are scrambling to erect new structures that are more convenient.
Read More

With the number of applications to Marian's College of Osteopathic Medicine running twice as high as initially expected, school leaders say they are confident Marian can help reduce a looming physician shortage in Indiana.
Read More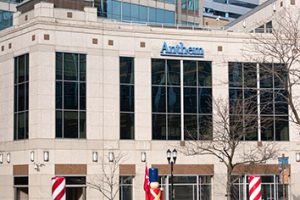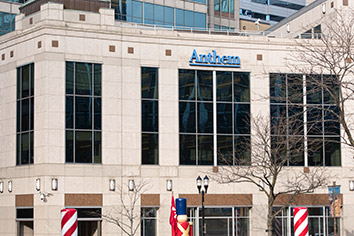 Anthem Inc. CEO Joseph Swedish and Aetna Inc. CEO Mark Bertolini will tell federal lawmakers Tuesday that the deals are necessary to succeed in a changing health-care landscape.
Read More
An Indiana not-for-profit has dropped the price of a drug for multi-drug resistant tuberculosis roughly 90 percent after re-acquiring rights to the medicine from Rodelis Therapeutics.
Read More
Indiana's largest cemetery illegally made direct solicitations to people in hospitals, mental health facilities and other care settings, alleges a class-action lawsuit filed Monday in Indianapolis.
Read More
Every little bit helps, but a larger-scale investment is needed to redevelop parts of the mall and reposition the overall property for long-term success.
Read More
Americans for the Arts makes a strong appeal for the many benefits of creative thinking.
Read More
Think about the numerous ways in which we all rely on the trustworthiness of both government and business.
Read More
When it comes to raw D.C. power and impact on our day-to-day lives, the most important question in next year's presidential election is, who will have the power to appoint the next wave of Supreme Court justices for potentially the next eight years?
Read More
Does Indiana face a shortage of schoolteachers? You'd certainly think so from news stories showing an 18-percent decline in new teacher licenses issued over the past five years.
Read More
The recent volatility in the stock market has exposed problems with the fast-growing Wall Street products called exchange-traded funds.
Read More
How Indiana commercial property should be assessed is being debated as a result of the "big-box" decisions from the Indiana Board of Tax Review. Any angst should not be directed at the IBTR—it was simply doing its job and applying the law.
Read More
A credit union that holds loans on thousands of prospective college students is suing an Indianapolis-based college-test-preparation company, alleging that it owes it more than $12 million.
Read More
Shares in Republic Airways Holdings Inc. jumped almost 80 percent Monday after the company reached a tentative agreement with its pilots union that eases concerns of a possible bankruptcy filing.
Read More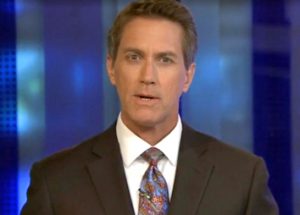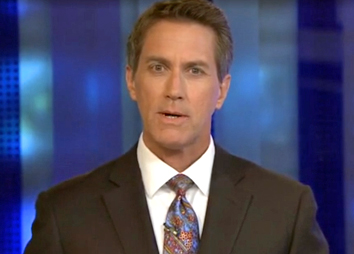 After 32 years at WISH-TV, Eric Halvorson isn't sure what his next move will be after his last newscast later this week.
Read More
Evergreen Investment Corp. bought the four-building Waterplace Park from Indianapolis-based Keystone Realty Group, which purchased the property out of receivership in January 2014.
Read More