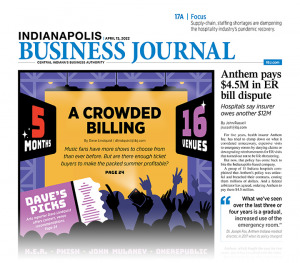 APRIL 15-21, 2022
Indianapolis-based health insurer Anthem Inc. has been trying for several years to clamp down on what it considers unnecessary, expensive visits to emergency rooms, but its tactics have come back to bite it. John Russell reports that a federal arbitrator has ordered Anthem to pay $4.5 million to a group of 11 Indiana hospitals that complained Anthem's policy was unlawful and breached their contracts. Also in this week' issue, Mickey Shuey and Daniel Bradley examine the record prices paid for Indiana farmland, driven in part by demand from developers. And Dave Lindquist heralds what could be the busiest summer concert season in history—and raises the question of whether there are enough ticket buyers to make it profitable.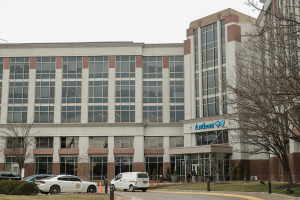 An arbitrator ordered the payments, and the hospitals say they can claim at least another $12 million from Anthem for tens of thousands of additional claims that it says the insurer has downgraded and not paid in full.
Read More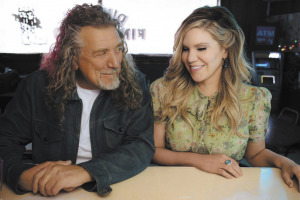 Plus, see IBJ arts reporter Dave Lindquist's picks for can't-miss shows at a variety of area venues.
Read More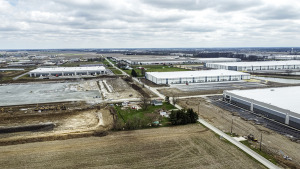 In June 2021, the market value of top-quality farmland increased to $9,785 per acre, up 13% from a year earlier, according to the Purdue University Farmland Value and Cash Rents Survey.
Read More
A former state lawmaker, two military veterans and a small business owner are in a crowded primary race for a chance to nab the new Indiana House seat representing Boone and Hendricks counties.
Read More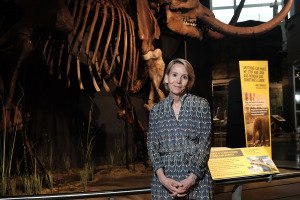 Ferree, who started her career as a security guard at The Children's Museum of Indianapolis, now oversees a staff of about 150 and an annual budget of $12 million at the state museum and the state's historic sites.
Read More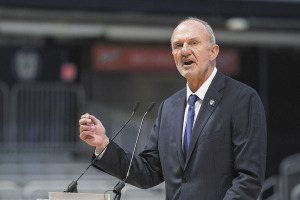 His story is so Butlerish. Played there, coached there, met his wife in Hinkle Fieldhouse, sent his daughters to Butler, has been a season ticket holder. "The Butler Way" phrase was his idea, and he should have trademarked it, like the boxing announcer did "Let's get ready to rumble!"
Read More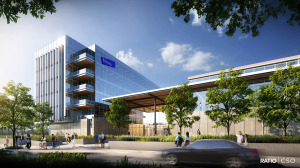 Elanco Animal Health Inc. on Tuesday broke ground and shared new designs for its planned $100 million-plus global headquarters at the former General Motors Stamping Plant site just west of downtown Indianapolis.
Read More
Indianapolis-based Birge & Held envisions a 160-unit apartment community for seniors of limited means on roughly 3.3 acres at 1621 W. 86th St.
Read More
Former state Sen. Brent Waltz pleaded guilty on Monday to two felonies related to an FBI investigation into his role in receiving illegal campaign donations from a casino.
Read More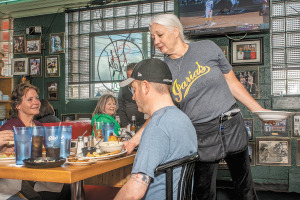 Restaurants, just like hotels, had to let most of their staffs go early in the pandemic because there was no one for them to serve. But now that business is picking up again, many of those former restaurant and hotel staffers have moved on.
Read More
Using carbon credits to help fund Indy Parks or land acquisition is not a slam dunk. But it's an idea worth learning more about.
Read More
CEO Jeff Simmons' goal is to make Indianapolis "an epicenter of animal health innovation." While a bold goal, Simmons has proven he is a bold leader who prioritizes the growth of his company, as well as the community.
Read More
Our healthy state budget surplus provides some insulation against inflation, at least for the near term. Local governments are more vulnerable to elevated costs lingering into next year.
Read More
Health insurers must publicly file rates with the Indiana Department of Insurance and those filings must outline all aspects of what goes into the rates, including profit. Nowhere can that same information be found for hospitals because they are unregulated.
Read More
Yes, you are very familiar with the Great Resignation, but how much do you know about the "Great Retirement?" The phenomenon is real.
Read More
Unfortunately, comparing ourselves to others doesn't stop when we matriculate through elementary school. In fact, it gets worse. And at the root of the comparison, you'll most often find money.
Read More
One little heralded change was when the Fed moved in 2019 from a two percent inflation target to a two percent average inflation target.
Read More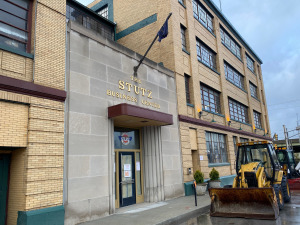 SomeraRoad Inc., which acquired the Stutz Motor Car Co. factory complex last year for $25.8 million, confirmed Friday the four businesses will open on the ground floor of two Stutz buildings closest to the intersection of North Capitol Avenue and 10th Street.
Read More
Idaline Kesner is the first woman to lead the Indiana University Kelley School of Business, which has 14,471 enrollees in Bloomington, Indianapolis and online.
Read More
Former Indiana University Health executive Ryan Kitchell will replace former chair and Indiana Higher Education Commissioner Teresa Lubbers, who announced she would step down from both roles in November.
Read More
Alice Watson, Indiana Black Expo's senior vice president of operations and project management, was named as Mckinzie's successor.
Read More
The challenge, to be called HungerTech, will invite participants to come up with tech-focused ideas for improving grocery delivery access for recipients of the Supplemental Nutrition Assistance Program, or SNAP.
Read More