APRIL 27-MAY 3, 2015
Social-media analytics firm Geofeedia didn't have a presence in Indianapolis until October, and now it has committed to hiring 300-plus workers for its local office and is contemplating moving its headquarters here from Chicago. Jared Council explains how the firm quickly took root in Indy. Also in this week's issue, Kathleen McLaughlin reports on the reservoir of cash awaiting use for economic development in downtown's TIF district. One critic calls it a "slush fund." And in A&E Etc., Mike Lopresti visits Brad Stevens in Boston to get a read on the former Butler coach's success with the Celtics.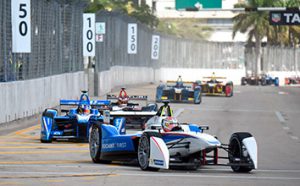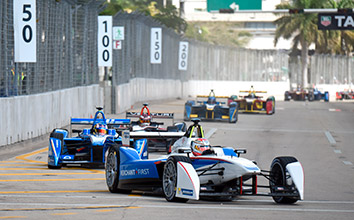 The all-electric Formula E race series has been so successful in its first year that some insiders are talking about its cars competing at the Indianapolis Motor Speedway and even filling the grid of the Indianapolis 500.
Read More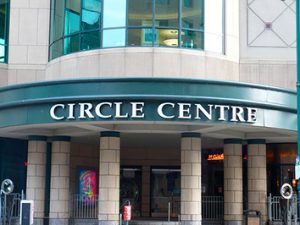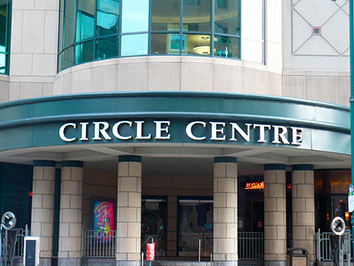 The Indianapolis downtown TIF district is so flush with cash that the mayor can cover all its debt payments, fund two layers of reserves, and still have tens of millions to spend at his discretion.
Read More
Chicago-based Geofeedia opened an Indianapolis office last December, which now hosts 26 of its 45 employees. It recently committed to adding 336 more Indiana workers by 2020 in an economic development deal with the state.
Read More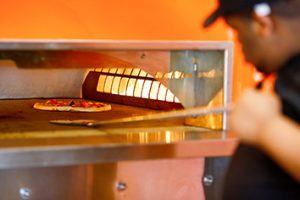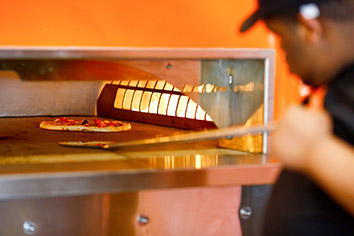 A pizza war is heating up in Indianapolis. Additional players in the new and trendy fast-fire sector are charging into the area.
Read More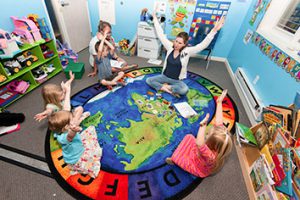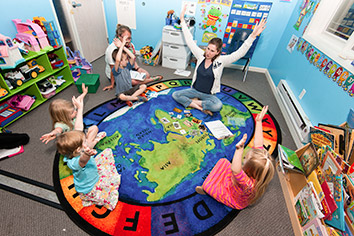 After an Elkhart couple with an autistic son sued insurer Anthem Blue Cross and Blue Shield this month, autism families around the state started a campaign to get Anthem to change its policy for covering therapy for school-age children.
Read More
ITT Educational Services Inc. was unable to get a federal judge to dismiss a predatory-lending lawsuit filed by the Consumer Financial Protection Bureau, so now it is taking its request to an appeals court.
Read More
The issue has been at the heart of the mayoral campaign in Carmel this year, with incumbent Jim Brainard and challenger and Carmel City Council President Rick Sharp consistently citing different numbers and sources.
Read More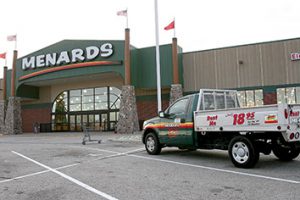 The Wisconsin-based home improvement retailer will build a bigger store near Interstate 465 and Pendleton Pike to replace one nearby at Pendleton Pike near Shadeland Avenue.
Read More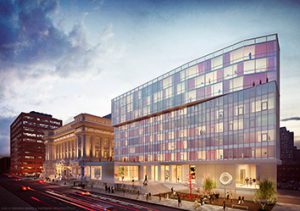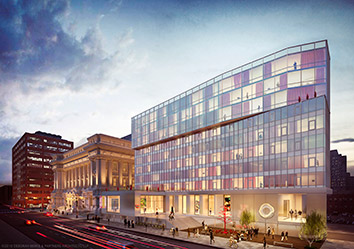 Will hotel guests pay more to sleep under a Picasso or eat inside a piece of art posing as a bamboo hut? Some hoteliers say they already are.
Read More
What should we expect if plans go through for the conversion and expansion of the former city hall and state museum into a 21c Museum Hotel? Judging from a recent trip to the flagship 21c in Louisville, the answer is: an expansive venue housing a mind-expanding array of 21st century work. Also, an anchor for the downtown art scene. Plus, a top-tier (and free) tourist attraction.
Read More
The summer retreat for men and women is also an opportunity to network, make deals.
Read More
Scott Walker's recent 180 on immigration was a troubling sign. Two years ago, Walker said things like, "The vast majority of people want to come here for the right reasons." And, "If somebody wants to come in and live the American dream and work hard … we should have a system that works and lets people in."
Read More
Thanks to our infamous Legislature, hunting and fishing will be on the ballot in 2016 to become protected rights in our constitution, placing them on par with free speech and freedoms of religion and the press.
Read More
As lawmakers look to return home by April 29, truly partisan measures are not in evidence among the more intriguing unresolved issues, having been worked through, avoided or simply ignored during the first three months of the session.
Read More
All of us want better schools for our kids. But beware of how to get there. More money isn't the answer.
Read More
Volatility returned with a vengeance in the first quarter of 2015, as investors grappled with increasing uncertainty associated with Federal Reserve policy, signs the U.S. economy has hit a soft patch, and lowered expectations for corporate earnings.
Read More
Forced annexation in Indiana is heavily weighted in favor of cities and towns. In an involuntary annexation, landowners have two alternatives: Give in, or go to court.
Read More
The "madness" headline over Peter Rusthoven's [April 13] column was perfect to describe the hysteria created by the Indianapolis Star regarding the Religious Freedom Restoration Act and its extreme one-sided coverage capped off by Mr. "I'm embarrassed to be from Indiana" Tully.
Read More
Opponents of the judicial center financing and construction package should ease off. The city needs it. Here are reasons to go forward.
Read More
Indianapolis-based First Internet Bancorp operates as the bank holding company for First Internet Bank of Indiana.
Read More
Karl Browning resigned his post Wednesday as commissioner of the Indiana Department of Transportation. Gov. Mike Pence immediately named Deputy Commissioner Brandye Hendrickson to succeed him.
Read More
Indiana residents will have an easier time having wine shipped to their homes under a bill approved by state lawmakers.
Read More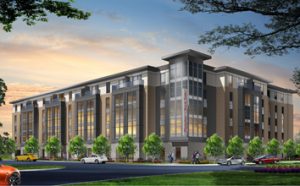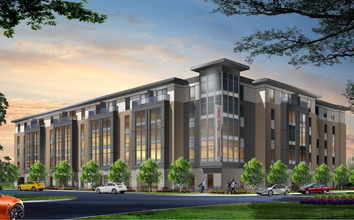 Construction on the 125-room hotel, part of PK Partners' $80 million mixed-use development, should start later this year with an opening in 2016.
Read More
Elbert Tucker, who spent much of his 30-year TV news career leading stations in Cincinnati and Columbus, Ohio, has been named news director, WISH-TV Channel 8 and sister station WNDY-TV Channel 23 announced Tuesday.
Read More