AUG. 10-16, 2018
Mayor Joe Hogsett vowed to tackle poverty when he announced his run for office, and again when he was sworn into office. His record more than halfway through his tenure includes some concrete programs as well as some missed opportunities, Hayleigh Colombo reports. Also in this week's issue, John Russell delves into complaints from the organizers of Gen Con that the Indiana Convention Center needs technology upgrades. And Lindsey Erdody explores how heavily U.S. Senate candidate Mike Braun has been leaning on the Republican ad firm that helped put Donald Trump into the White House.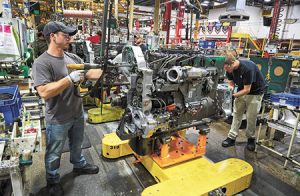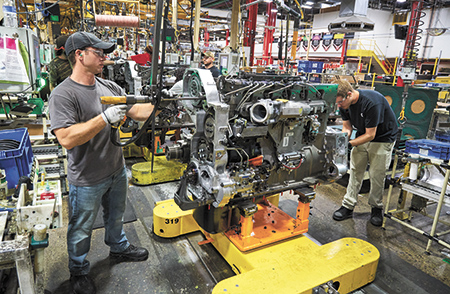 A BMO Capital Markets analyst forecasts the engine manufacturer iwill see 16.9 percent revenue growth this year and 5.8 percent growth in 2019 before seeing a 2.9 percent decline in 2020.
Read More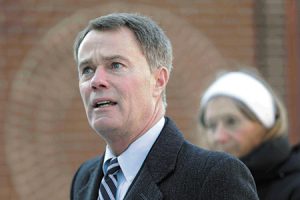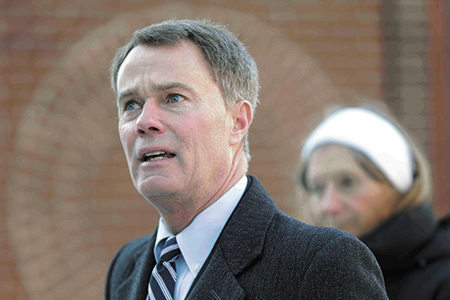 The mayor said his administration has been "very intentional and purposeful" in trying to address the fact that more than 20 percent of Indianapolis residents—and a third of Indianapolis children—live in poverty.
Read More
Partners in Monument MicroCap Partners LLC include two former Hammond Kennedy Whitney & Co. CEOs and another former HKW partner.
Read More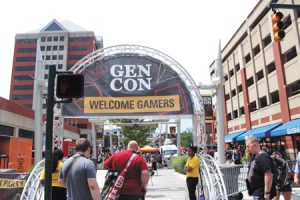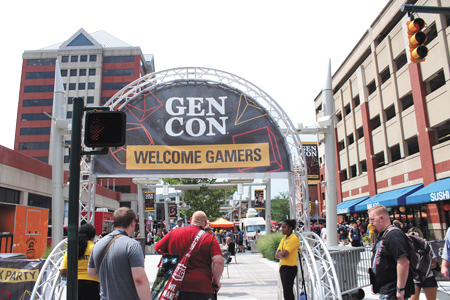 Whether Seattle-based Gen Con and local officials can now reach an understanding on technology could spell the difference between Indianapolis' hanging onto its most prized convention and potentially losing it to another city.
Read More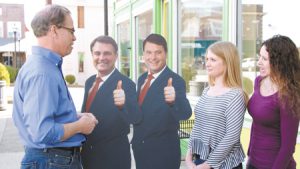 No one has paid ad-firm Jamestown Associates more during this election cycle than Republican Mike Braun, who is challenging incumbent Sen. Joe Donnelly, a Democrat.
Read More
Scotty and Shannon Hunt last year launched Indy Over Everything, which makes and sells an Indianapolis-themed line of clothing.
Read More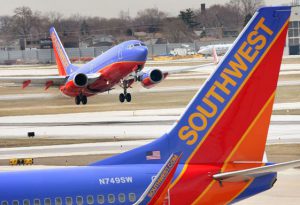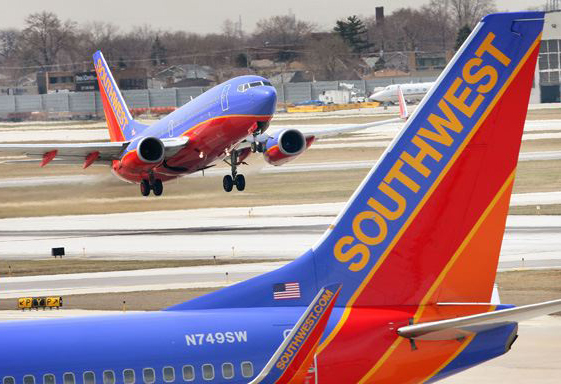 The airline cites low customer demand for the decision to eliminate nonstop flights to Newark, New Jersey, and Boston.
Read More
Fishers-based audio marketing technology company Vibenomics Inc. on Tuesday announced it has signed deals with the Indianapolis Airport Authority and Downtown Indy Inc. to provide custom audio packages.
Read More
Elanco Animal Health Inc. could see a market value of as much as $20 billion, according to Bloomberg Intelligence. At that valuation, a share sale could raise as much as $5 billion.
Read More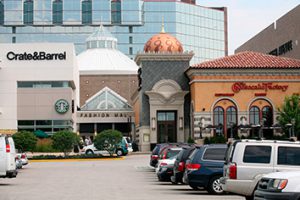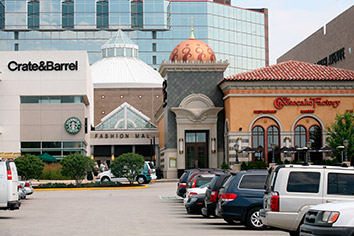 Mall landlords, besieged for the past two years by the rise of online shopping and retailer bankrupties, are trying to push a new narrative of improving sales and increased demand for empty space at their properties.
Read More
With rise of biometrics and other technology, some think it's time to change security protocol.
Read More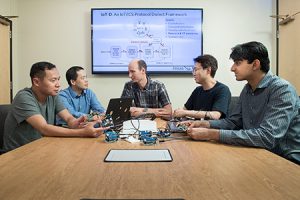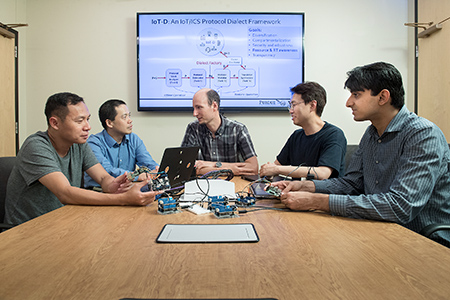 Pretty much every school of note, including Indiana University, Purdue University, the University of Notre Dame, Ball State University and Ivy Tech Community College (which offers a well-regarded two-year associate's degree certified by the National Security Agency) offers advanced education for students interested in cybersecurity.
Read More
A privacy assessment generally entails a privacy professional's assessing an organization's data, including the risks and vulnerabilities related to the company's collection, storage, handling and disposal of data.
Read More
The foundation, which controls more than $800 million in charitable assets, is serious enough about confronting racism that it recently altered its mission statement to drive the point home.
Read More
The city must take action to fix a problem that threatens the appeal of our downtown.
Read More
Now is the perfect time to turn our gaze toward the future and invest in one of the nation's most undervalued resources, children who are born and grow up at or below poverty guidelines. For the state of Indiana, that is $25,100 for a family of four.
Read More
Raising taxes on credit unions would effectively be increasing taxes on the more than 2 million consumers in Indiana who belong to them.
Read More
Unfortunately, relying on handbook policies and management training is insufficient, particularly in today's #MeToo environment.
Read More
Self-proclaimed democratic socialists call for an expanded and more extensive system of government entitlements.
Read More
Funding a college education is an investment and, as with any investment, there should be a positive return.
Read More
Really good article on the interventionist cycle by Bohanon & Curott on Aug. 3.
Read More
The Ball State trustees' decision keep John Schnatter's name on the Center for Entrepreneurship
is counter to the basic, Hoosier values of the university and state that we love.
Read More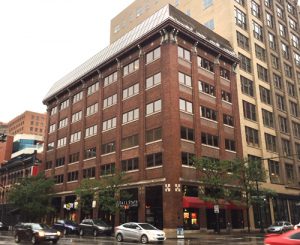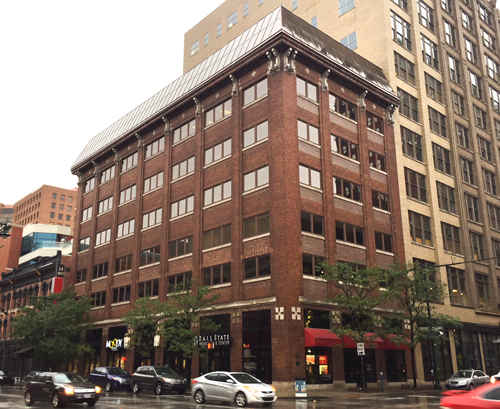 St. Louis-based Integris Ventures and New York-based Starlight Equity Partners paid about $3.1 million to purchase the seven-story building. It plans several more acquisitions in Indianapolis.
Read More
Alan Witchey has stepped down as executive director for the Coalition for Homelessness Intervention and Prevention of Greater Indianapolis to take over leadership of The Damien Center.
Read More
Legislators again are considering allowing farmers to grow industrial hemp, after an effort to legalize the product died in the General Assembly earlier this year.
Read More
Houston-based alternative energy company EDP Renewables North America announced Thursday that it plans to build 50 new turbines that will help power Facebook's Midwest data center.
Read More
Some of the Indiana State Fair's food vendors venture each year into new or new-ish territory, whether simply for novelty or to actually try to find a new way to satisfy the hunger of Hoosiers.
Read More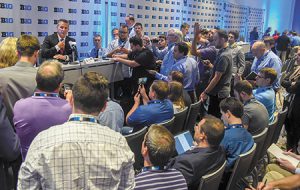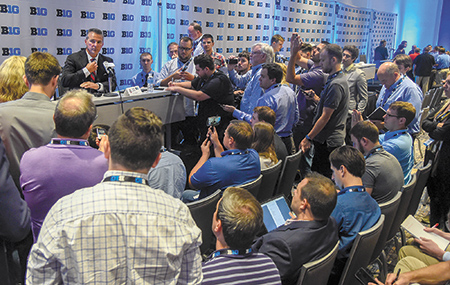 The sports world is full of hall-of-famers whose careers ended abruptly.
Read More