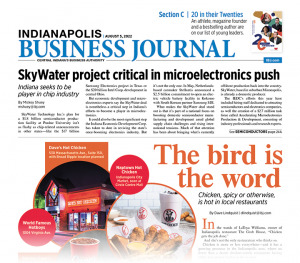 AUG. 5-11, 2022
Indiana economic development officials have been working overtime to help the state become a player in the burgeoning microelectronics industry. IBJ's Mickey Shuey explains why Skywater Technology is a key player in that quest. Also this week, Dave Lindquist takes stock of the sudden surge of chicken restaurants in the Indy area, including Dave's Hot Chicken, World Famous Hotboys, Naptown Hot Chicken and Slim Chickens. And we're excited to introduce you to our second annual class of "20 in Their Twenties," a group of up-and-coming leaders in central Indiana.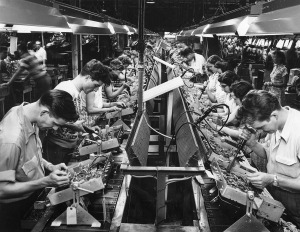 The proposed $1.8 billion semiconductor facility at Purdue University isn't as flashy as chip-related announcements in other states, but it might be the IEDC's most significant step so far in reviving the state's once-booming electronics industry.
Read More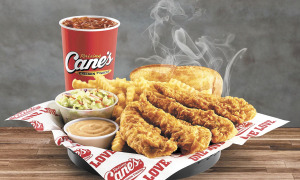 No fewer than a dozen chicken-centric restaurants having either just opened in the Indianapolis area or plan to do so soon.
Read More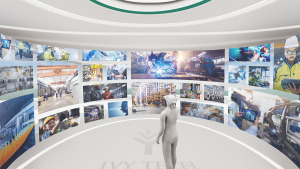 VisionThree's $80 million effort aims to place virtual-reality career labs in every high school, community college and university in Indiana by 2025.
Read More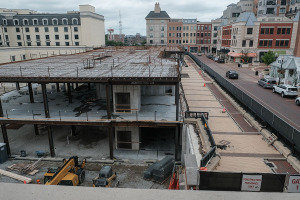 Two mixed-use buildings—the Wren and Windsor—under construction this summer are the final pieces of the $300 million development that created a new core for Carmel.
Read More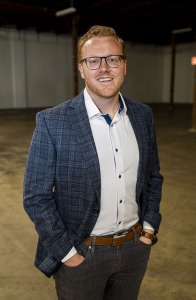 Steven Emch plans to grow the size of the post-graduate Orr Fellowship program without losing the culture that has connected its participants with some of the region's most prominent and fastest-growing companies.
Read More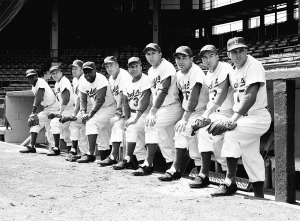 He was the major leaguer who made the world better around him. The teammate who stood by the side of Jackie Robinson on even the most difficult days. The father who would not allow the state to turn its back on the intellectually disabled, which included his own son.
Read More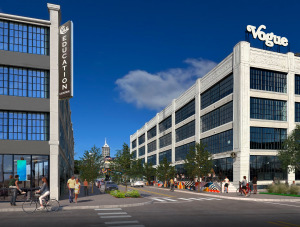 The firm leading ambitious redevelopment plans for the former Angie's List campus on the east side of downtown—now known as Elevator Hill—is the city's pick to take on the former Jail II and Arrestee Processing Center right next door.
Read More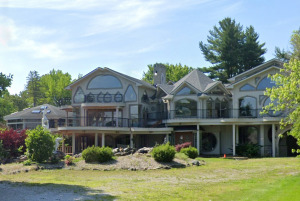 A principal for the house's new owner says the firm plans to spend about $1.5 million to create upscale apartment units. Originally built in 1953, the home became known for its jumbled design styles, random statuary, oddly shaped windows and a plethora of indoor and outdoor staircases.
Read More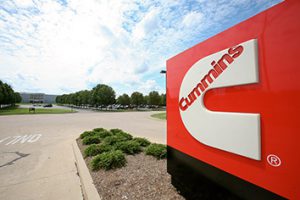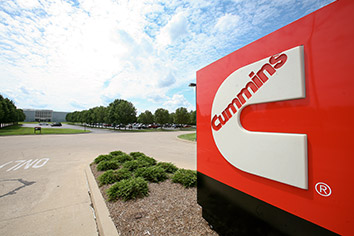 Cummins is investing in VoltStorage, a Munich, Germany-based company that develops and produces batteries based on redox flow technology, a more environmentally friendly alternative to lithium-ion batteries.
Read More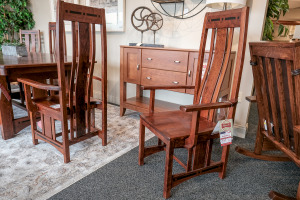 Metal hardware has been in short supply the last couple of years, and one item in particular has bedeviled Amish craftsmen: drawer slides.
Read More
Focusing on the stasis at Circle Centre misses the excitement building in other areas with ambitious mixed-use projects finally getting under way.
Read More
Supreme Court Justice Brett Kavanaugh misled Maine Sen. Susan Collins and the American people about his determination to overturn Roe v. Wade.
Read More
Food impacts every part of our health. If children and adults don't have consistent access, they can't concentrate, learn or work, and their bodies can't grow properly.
Read More
Regardless of the analogy, a startup team must incorporate diverse talents but with a common set of core values and a passion for the problem being solved and the solution.
Read More
I lived in a world of blissful ignorance. So does your husband.
Read More
We suspect inflation will eventually be conquered. We give even odds as to whether inflation has peaked.
Read More
I do not understand recreational sex without birth control (IUDs, the pill, the shot, male condoms, female condoms, vasectomies, etc.) What is wrong with the concept of individual responsibility?
Read More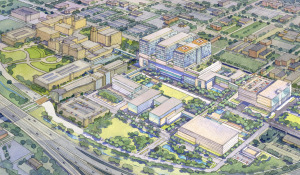 The Indianapolis-based hospital system said in financial filing Thursday that the review comes in light of higher-than expected patient demand during the pandemic, inflation and sustainability goals.
Read More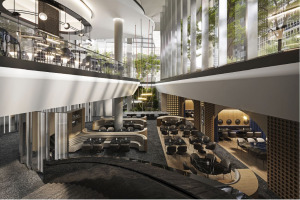 Kite Realty Group Trust and Capital Improvement Board of Marion County officials said they're on track to meet a deadline to finish all pre-construction and financing work by the end of 2022. They also released new images for the proposed development.
Read More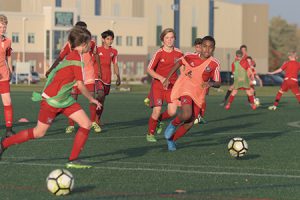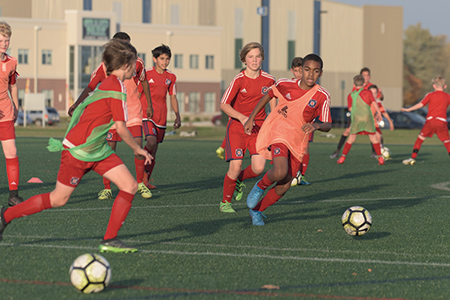 The city of Westfield on Monday released the results of two appraisals that will be used when it considers a deal with companies interested in owning or operating Grand Park Sports Campus.
Read More
Planned closures on the south side of Indianapolis and in Zionsville will leave Books & Brews with just two locations, down from 10 in 2019.
Read More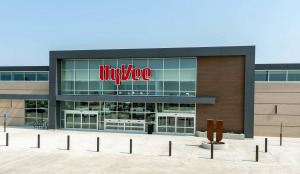 The Hy-Vee grocery chain, which already announced plans to build a supermarket in Zionsville, also is planning a store in Fishers, the grocer confirmed Tuesday.
Read More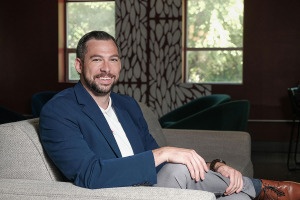 Evan Austin was team captain of the Team USA Tokyo 2020 Paralymic Swim Team.
Read More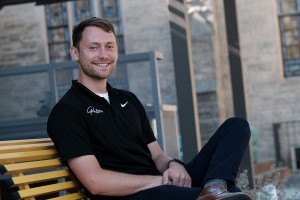 Tanner Blais is CEO of Pristine Auto Spa.
Read More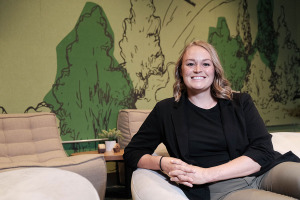 Haley Bougher is vice president of Women4Change Indiana.
Read More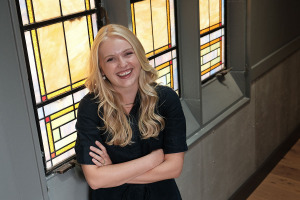 Hayley Brown is director of strategy and integrations at Probo Medical.
Read More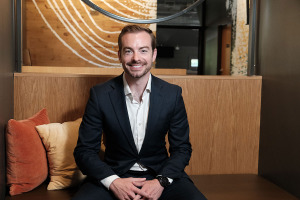 Adam Burtner is vice president of government affairs for Indy Chamber.
Read More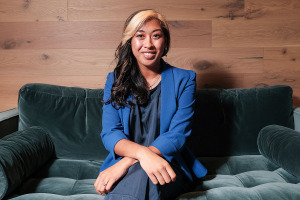 Arianna Cruz helps connect Big Brothers Big Sisters of Central Indiana with people in the community who want to get involved in some way.
Read More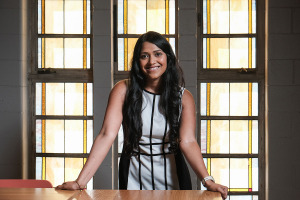 Maithilee Das works on projects for Greeley and Hansen that help conserve and protect water.
Read More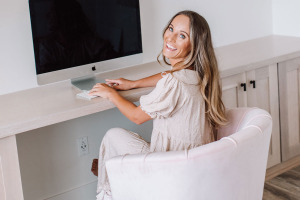 Jordan Lee Dooley runs SoulScripts, a media company where she writes, speaks and coaches women to pursue their dreams without neglecting their well-being.
Read More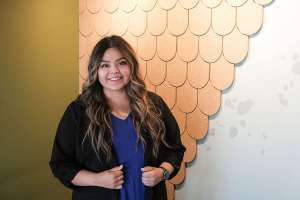 At Morales Group Staffing, Luz Flores is responsible for leading branding and positioning initiatives to clients, the Morales workforce and the company's community partners.
Read More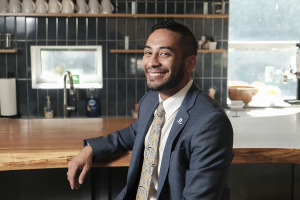 Rico Francis' mission with the Indiana Pacers is to focus on partnerships with not-for-profits that serve vulnerable Hoosiers. 
Read More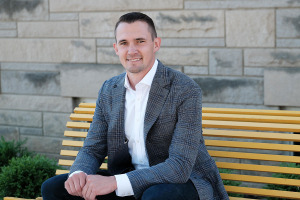 Teddy Guzek's company, Hoplite, specializes in finding technical cybersecurity gaps for its clients, then providing ways to mitigate risk.
Read More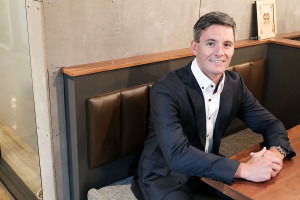 Matt Hunt communicates Kite Realty Group's strategy, performance, value and other relevant information to all of the company's stakeholders.
Read More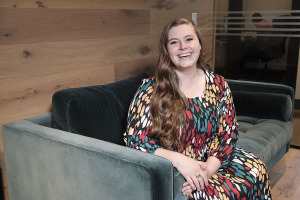 Kaitlin E. Knapp is clinical program manager of healing arts, child life, and pediatric school at Ascension St. Vincent and Peyton Manning Children's Hospital Programs.
Read More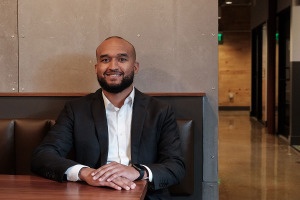 Attorney Jordan Oliver is an associate at Barnes & Thornburg LLP.
Read More
Sara Omohundro is director of venture syndication at Elevate Ventures.
Read More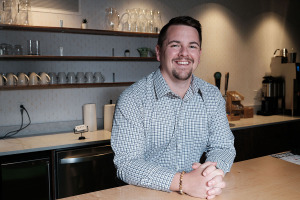 Jake Sciaudone is real estate services group manager at Katz Sapper & Miller.
Read More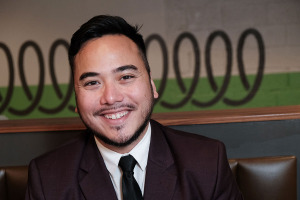 André Zhang Sonera is deputy director of operations and strategic partnerships at the Indiana Arts Commission.
Read More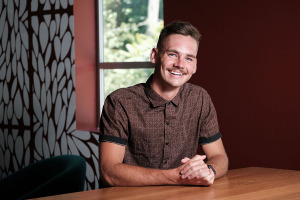 Nate Swick is senior communications manager at Visit Indy.
Read More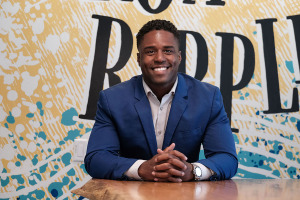 Andrew Walker II is co-founder and head of sales at The Heartland Builders.
Read More