DEC. 18-24, 2020
Businesses, not-for-profits, schools, religious organizations and other entities soon could be shielded from lawsuits related to COVID-19 infections. Lindsey Erdody reports that Gov. Eric Holcomb and state lawmakers are making a legal shield a priority in the upcoming legislative session, although opponents characterize it as a get-out-of-jail-free card for bad actors. Also in this week's issue, Anthony Schoettle delves into a rare problem for Indiana University's football program: trying to hold onto a head coach hotly pursued by other universities. Can IU keep the wolves from snapping up Tom Allen? And Samm Quinn explains how local hotels plan to help house the homeless this winter as shelters observe strict rules about occupancy during the pandemic.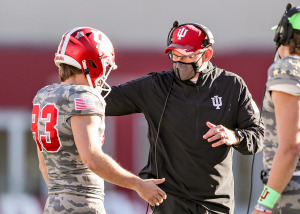 The much-beloved leader of the No. 7-ranked Hoosiers has become the hottest coaching commodity in college football, and the headhunters are circling.
Read More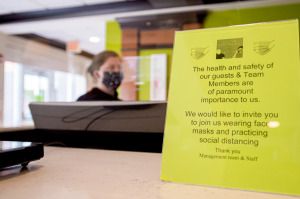 Several state lawmakers have been drafting coronavirus immunity legislation over the past several months as efforts in Congress to pass federal legislation have stalled.
Read More
The usual plan, which involves packing people closely on as many cots and mats as Wheeler Mission's shelters can hold, isn't an option under social distancing guidelines.
Read More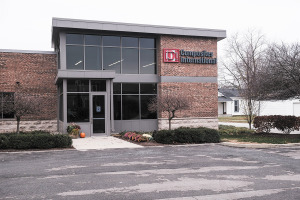 Officials are leaning toward choosing a path that cuts through the property of a major employer, in order to avoid the route that would pass through a historic district. The employer is threatening to leave the city.
Read More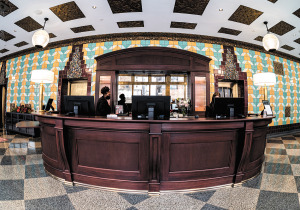 Hendricks Commercial Properties has begun preliminary discussions on phase two, but hasn't decided whether to stick with its original plan that emphasized office space.
Read More
Merisotis, who leads the Lumina Foundation, said jobs humans can uniquely do are those in which they "think critically, reason ethically, interact interpersonally and serve others with empathy."
Read More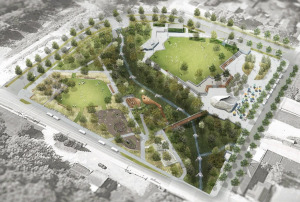 Bids for the Grand Junction Plaza, a six-acre park meant to spur economic development in Westfield's downtown, came in higher than the city expected.
Read More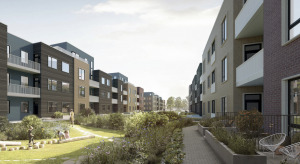 Initial plans for the development call for seven apartment buildings and a clubhouse, although an alternative plan includes two headquarters-type office buildings fronting Interstate 465.
Read More
The Engage Indiana discussion proved to be a powerful primer on how to actually fix some of our community's most vexing problems.
Read More
The same energy and collaboration involved in this victory should be harnessed to address some of downtown's other challenges and opportunities.
Read More
The greater Indianapolis region is a major hub for goods movement, which is a huge asset for attracting and growing companies whose goal is to cover the broader U.S. market.
Read More
An extended grace period and broadened scope would help states and communities develop new, forward-looking strategies to thrive in the long term, not just the short-term emergency.
Read More
When you send an email, how long does it take to get a response? It can be frustrating to sit around, waiting to hear back.
Read More
Failing to plan for your end of life or incapacity can add unnecessary suffering for your loved ones during an already traumatic time.
Read More
A big flaw with the democratic process is that voters do not directly bear the full costs of voting on the basis of incorrect beliefs.
Read More
Greg Morris will undoubtedly continue his excellent service to our great city, perhaps through using his talent and experience with a not-for-profit organization and its worthwhile mission or in a role with the government.
Read More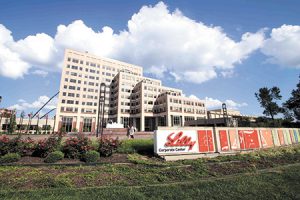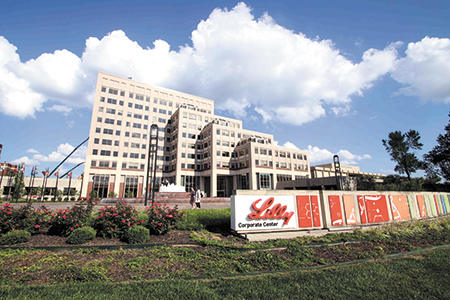 Eli Lilly and Co. on Tuesday announced that it is buying New York-based Prevail Therapeutics Inc., an emerging player in the sizzling-hot area of gene therapies, which targets Parkinson's disease and other brain-related maladies.
Read More
The Indiana Supreme Court on Monday handed down an order suspending jury trials statewide, citing "the need for drastic measures as COVID-19 continues to surge."
Read More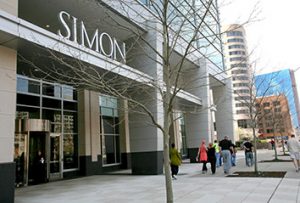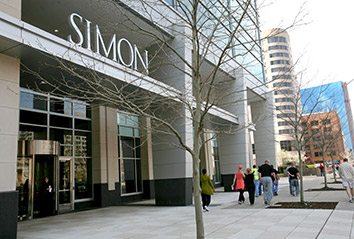 Indianapolis-based shopping mall giant Simon Property Group will reinstate the pay of executives and board members who had been working under pandemic-related pay cuts since spring, the company announced Monday.
Read More
The longest game in NFL history delayed many a Christmas dinner back in 1971.
Read More