FEBRUARY 23-MARCH 1, 2015
Back in early 2008, ChaCha Search Inc. seemed like it was poised to become a major player in the digital search market. Voice mail pioneer Scott Jones was the prime mover, and some big names in tech were providing funding. In this week's issue, Jared Council answers the question, "How did ChaCha lose its mojo?" Also this week, Scott Olson examines the sudden disappearance of thousands of downtown parking lots. And in A&E Etc., Lou Harry reviews Tinker Street, the new eatery from restaurant veteran Peter George.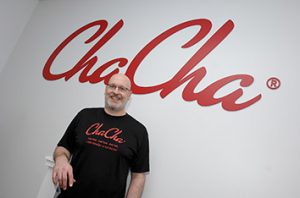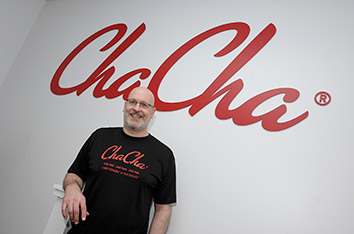 Early enthusiasm for ChaCha Search Inc. was so high that at one point it reportedly received a $100 million buyout offer. But today, with ChaCha's workforce down to 15, the jubilance is gone, Web traffic continues to drain, and founder Scott Jones appears ready to move on.
Read More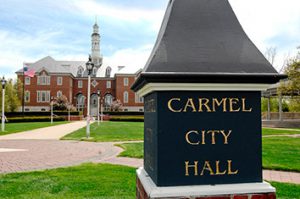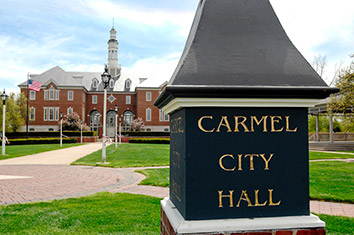 There aren't two political parties in Carmel, but there are two camps. One aligns with five-term Mayor Jim Brainard. The other, well, they say it isn't personal.
Read More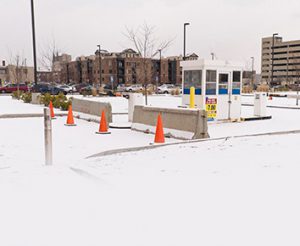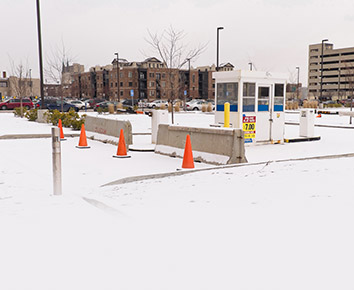 Parking on the east side of downtown is becoming harder to find—enough to prompt some rates to rise—thanks to a trio of real estate developments replacing surface parking lots.
Read More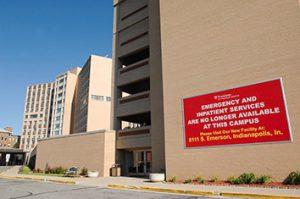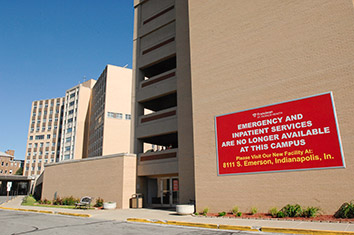 Franciscan St. Francis Health has finally found a buyer for its former hospital campus in Beech Grove. Trouble is, it's found two.
Read More
Gov. Mike Pence wants to create an $85.6 million fund to help metro areas improve their quality of life, a new kind of economic development strategy for a state that historically plays up low taxes and highway access.
Read More
Lawyers for Indianapolis power couple Steve and Tomisue Hilbert are slinging "ludicrous allegations" of witness tampering just to cover up their own wrongdoing, according to the latest broadside from the attorneys representing John Menard, the Hilberts' former business partner.
Read More
Liberty is one of the richest foundations in the state, with $332 million in assets—firepower it devotes to publishing books and staging some 200 all-expenses-paid conferences a year.
Read More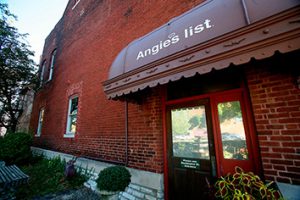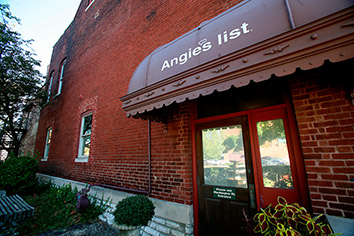 The provider of online consumer reviews benefited in the fourth quarter from a sharp increase in advertising revenue from service providers. Shares jumped in early-morning trading Wednesday.
Read More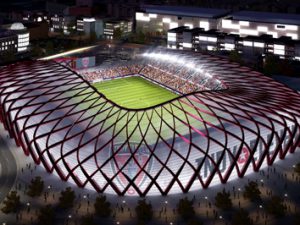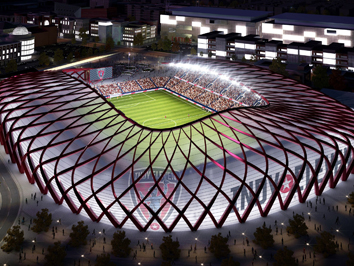 A bill that would provide state and local tax revenue for a new soccer stadium in downtown Indianapolis sailed through the House Ways and Means Committee Monday morning.
Read More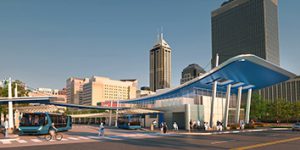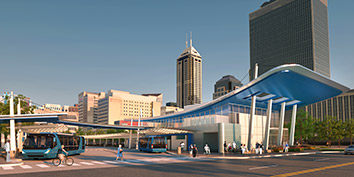 The team charged with designing and engineering downtown's $20 million transit center—which has begun to emerge south of Washington Street between Delaware and Alabama streets—took on three core challenges.
Read More
After buying 500 N. Meridian in June, Ambrose Property Group has snagged three major tenants from OneAmerica Tower.
Read More
The city should lead stakeholders to turn around one of the downtown's jewels.
Read More
Government involvement in the Internet could preserve it as is or introduce web of regulations.
Read More
Seldom is being average something to strive for, but with regard to Indiana's school funding formula and how it affects my school district and many others throughout the state, just being average would be an improvement.
Read More
The General Assembly is in session, and citizens who follow legislative matters are watching this year's antics with reactions that run the gamut from bemusement to impatience to you've-got-to-be-kidding-me.
Read More
As the session began, we warned you to pay close attention to education issues, because they would drive the political and fiscal discussion.
Read More
The strength of the U.S. stock market has almost every "strategist" predicting that stocks will continue their upward trajectory this year.
Read More
Demand for petroleum products has stagnated because the global economy slowed. Supply, primarily driven by U.S. shale oil, has soared.
Read More
I oppose a convenience store at the northeast corner of German Church Road and East Washington Street in Cumberland,where the St. John United Church of Christ is located. The proposal to demolish a church with such a significant heritage involving so many is a travesty.
Read More
As a CPA, business owner for 19 years, taxpayer and leader of the Indiana Mason Contractors Association, I have a unique viewpoint on House Bill 1019 to repeal Indiana's common construction wage law.
Read More
Purdue University has received the biggest cash donation in the school's 146-year history—a $40 million gift from Lilly Endowment Inc. to fund five projects in engineering, technology and research.
Read More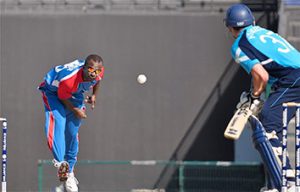 The International Cricket Council plans to hold the Americas Division One Twenty20 tournament at Indianapolis' World Sports Park May 3-10.
Read More
The foundation created by Cynthia Simon Skjodt and Paul Skjodt has endowed an international center focused on averting genocide.
Read More
Like Common Core to the education world, the utility issue of net metering is drawing opposition from conservative groups with a libertarian bent.
Read More