JULY 18-24, 2016
It's a troubling discovery for a city that stakes so much of its reputation on hospitality. A new report finds that the number of events at the Indiana Convention center and Lucas Oil Stadium—and the total attendance for those events—fell sharply in 2015. Anthony Schoettle huddles with tourism honchos to get to the bottom of the decline. Also in this week's issue, Max Gabovitch examines the chances that Paul George's stint on the Olympic team will pad his sponsorship earnings. And check out Fast 25—IBJ's collection of profiles of the fastest-growing companies in the Indy area.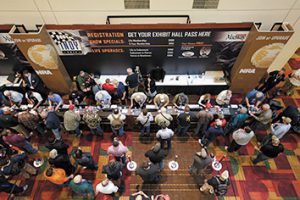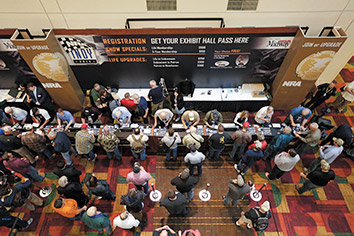 The annual report of the city's Capital Improvement Board shows the number of events at the Indiana Convention Center and Lucas Oil Stadium—and the total attendance for those events—fell sharply from 2014 to 2015.
Read More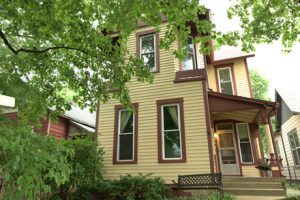 A low inventory of homes for sale is driving up prices to the point that many sellers are fielding multiple offers, some for even more than the list price, making it harder for appraisers to determine a fair market value.
Read More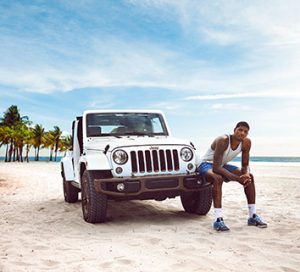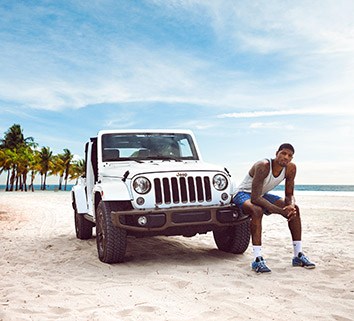 Sports marketers say George's successful recovery from a serious injury has given his marketing prowess an extra boost.
Read More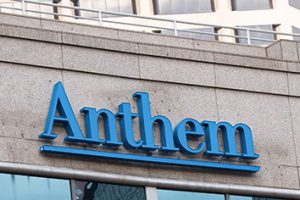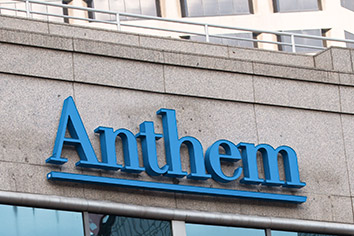 The agreement by Indianapolis-based Anthem Inc. to sell its pharmacy-benefits arm to St. Louis-based Express Scripts for $4.7 billion has turned the companies at each other's throats, culminating in a multibillion-dollar legal battle that began early this year.
Read More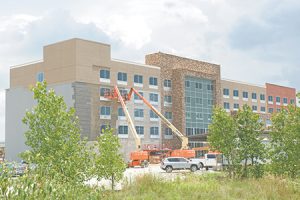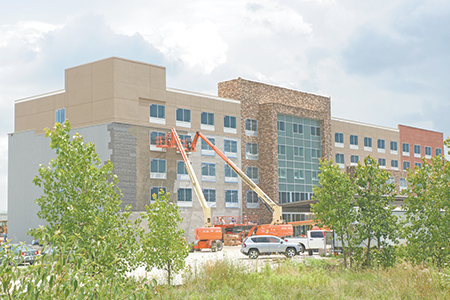 Nearly 10 projects are in various stages of development, including three in Westfield. Once the announced hotels are open, Hamilton County's room count could increase 35 percent.
Read More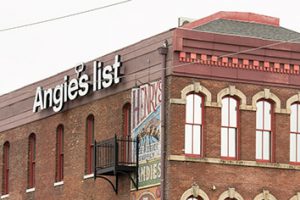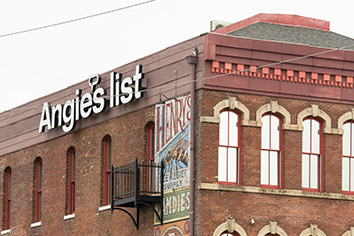 The goal is to boost user traffic—which has been growing slowly lately—in order to spur service-provider spending, which drives 80 percent of Angie's List revenue.
Read More
Fullbeauty Brands, which sells through such plus-size catalogs as Woman Within and Roaman's, ships nearly 16 million packages a year out of its Southeastern Avenue fulfillment center.
Read More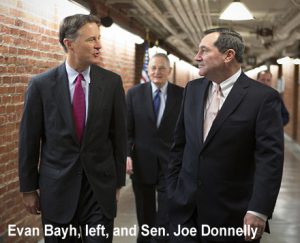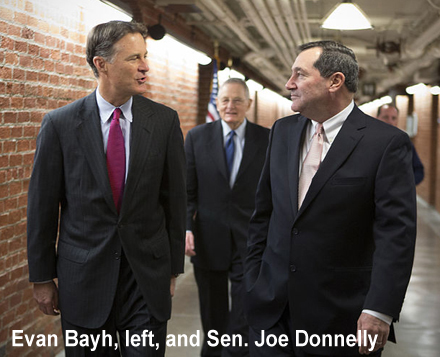 The prospect of former U.S. Sen. and Indiana Gov. Evan Bayh taking Baron Hill's spot as the Democratic nominee for Indiana's contested U.S. Senate seat sent shockwaves through state and national political circles Monday morning.
Read More
The beer management software firm said it would be relocating its offices to the new Four Day Ray Brewing facility on the corner of Lantern Road and North Street. It intends to double its local employment to more than 80 over the next two years.
Read More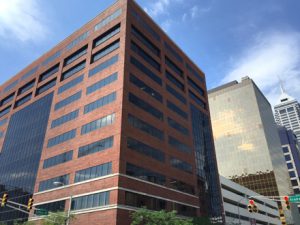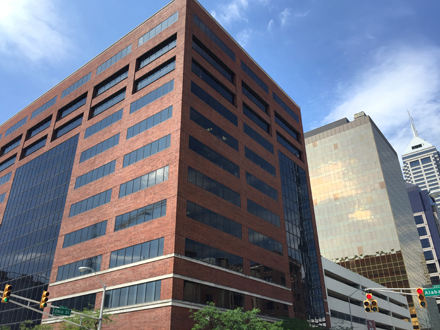 Mission Peak Capital sees a big upside in spiffing up the buildings near Cummins' new office project and a planned 28-story apartment building.
Read More
As a man, Tecumseh believed in the power of words, and he was as ready to criticize fellow Indians for atrocities committed against white men as to criticize white settlers for the injustices they were perpetrating against indigenous peoples.
Read More
We hope Democrat Evan Bayh and Republican Todd Young wage a campaign of substance that draws clear lines for voters.
Read More
Beyond addressing Indianapolis' urgent mobility challenges, perhaps the most powerful promise of mass transit is its capability to connect our residents to a successful future—a future where equity in opportunity will help fuel our city's growth in the 21st century knowledge economy.
Read More
Hoosier companies will become better positioned in the long run to compete in today's global economy, especially in the EU, if they make adjustments in reaction to Brexit.
Read More
I would argue that one of the frustrations fueling anger in today's electorate is the realization by so many citizens that their votes don't count.
Read More
When you're watching the Dow plunge hundreds of points in a matter of minutes, it's easy to believe you're staring into the abyss.
Read More
Alcoa and others made tons of money by finding mass-market uses for cheap aluminum, such as tea kettles. Napoleon III flaunted his pricey aluminum. It took capitalism to put it on the household stove.
Read More
These urban enclaves are perfect environments on which to build grassroots economy.
Read More
Thank you for your recent article pointing out the absolute absurdity of the soon-to-be-enforced Indiana vaping regulation. This law needs repealed. The Indiana bill clearly states that our bill was to be enforced "in the absence of federal regulation." There is now a clear federal regulation to be enacted as soon as Aug. 8. I […]
Read More
Last month, economist Michael Hicks and the Ball State Center for Business and Economic Research released a study that is primarily focused on local economic development efforts. Yet several reports on the study, including IBJ's "Ball State study: State too focused on landing 'footloose' jobs," are clearly misguided. In the study, Hicks notes "Indiana is […]
Read More
A recent report from the Ball State Center for Business and Economic Research on "footloose" companies and the apparent urgent need to focus on the economic development issue de jour—quality of place—was definitely over the top. There's nothing wrong with focusing on quality of place as a solution for certain situations. But to characterize a […]
Read More
David Ford, the late senator from Hartford City, was a technology trailblazer at the Statehouse. Among his many accomplishments was passionately leading an agenda in the early 2000s that emphasized policies to help technology companies grow and succeed. Today, our state needs legislators to follow in Ford's footsteps. According to the Indiana Economic Development Corp., […]
Read More
The Indiana Supreme Court has declined to rehear a case that sought to force lawmakers to release their email correspondence with lobbying groups and businesses.
Read More
Ryobi Die Casting USA said it plans to grow its operations with the acquisition of a 350,000-square-foot building. The company already has 860 employees in Shelbyville.
Read More
The family-owned consulting firm, which uses analytics to help clients retain and add customers, is teaming with PK Partners to build a 54,000-square-foot headquarters near Keystone at the Crossing.
Read More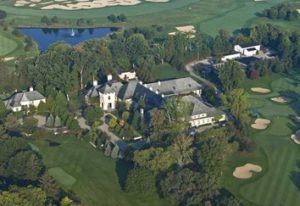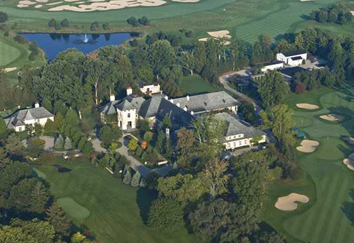 Homebuilder Paul Estridge Jr. has been in discussions about acquiring the sprawling 106-acre property on Ditch Road, according to a source familiar with the deal.
Read More