JULY 6-12, 2015
Patients from around the country have filed 100 lawsuits against Bloomington-based Cook Group Inc., alleging serious problems with some of its blood-clot filters. In this week's issue, J.K. Wall takes a closer look at the consolidated case and the bigger issue of how medical device firms handle the increasing burden of product litigation. Also this week, Scott Olson tees up a dispute developing near a northside golf course that could be replaced by an apartment community. And in A&E Etc., Mike Lopresti checks back in with Chris Holtmann, the latest in a long line of Butler University coaching phenoms.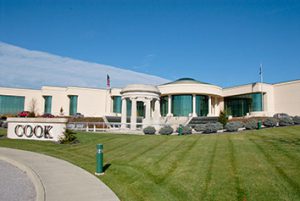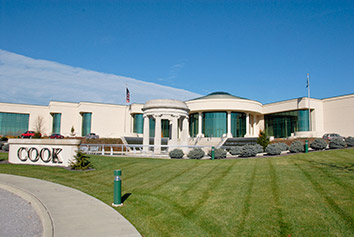 Patients from around the country have filed 100 lawsuits against Bloomington-based Cook, alleging that some of its blood-clot filters have broken apart, moved or poked through the blood vessel where they are implanted.
Read More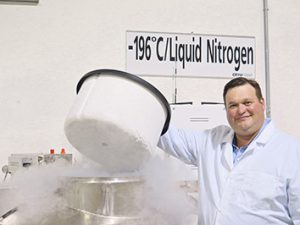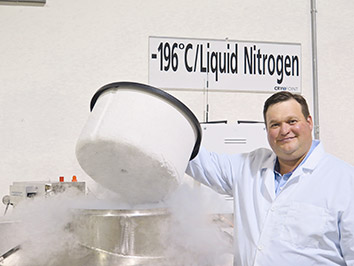 Michael A. Byers' Tooth Bank is one of a tiny group of U.S. companies catering to the latest iteration of stem cell therapy: harvesting stem cells from the pulp inside baby teeth and extracted wisdom teeth, then culturing, freezing and storing them at a cryostorage facility for later use.
Read More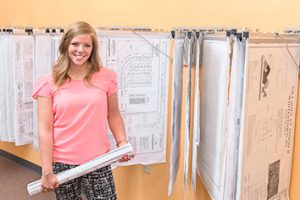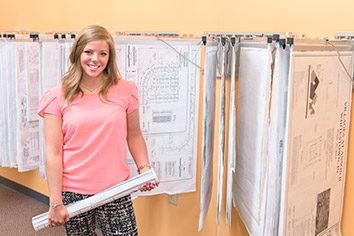 Lauren Bailey, 24, the town's first director of planning, is responsible for envisioning what the fastest-growing community in the state could look like in five to 10 years.
Read More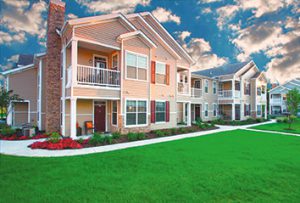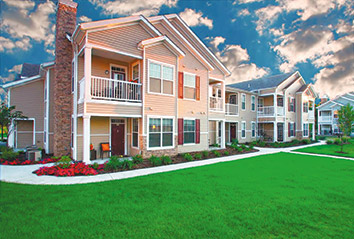 A par-3 golf course on the city's north side could be replaced by a $45 million apartment community with nearly 400 units, much to the chagrin of neighbors opposing the massive project.
Read More
Central Indiana's economy is diverse, but Lilly is such a behemoth that its ups and downs reverberate statewide.
Read More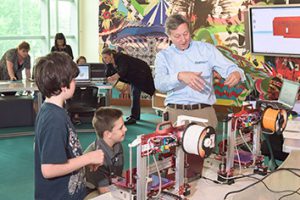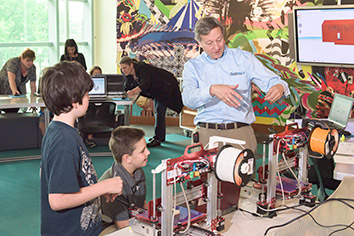 Kim Brand and a business partner have launched a "maker space" startup focused on the education market, called 1st Maker Space. It targets students in formal and informal class settings, and 3D printers are just a part of its arsenal.
Read More
It marks the second announced acquisition in less than a year for First Merchants, underscoring growth plans for the second-largest Indiana-based bank.
Read More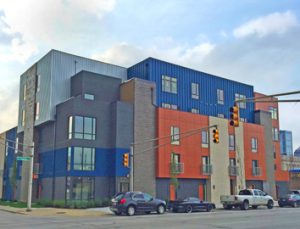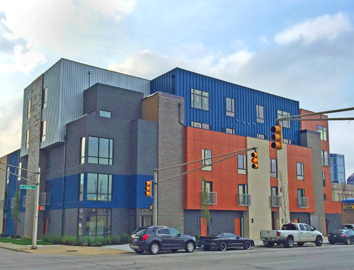 A 32-unit apartment project on Capitol Avenue, formerly known as the Di Rimini, is leasing up as new ownership finishes fixing all the flaws.
Read More
The only newspapers to win more awards than IBJ were Crain's Chicago Business, Crain's New York Business and the Los Angeles Business Journal.
Read More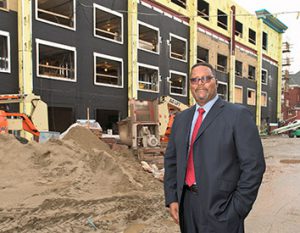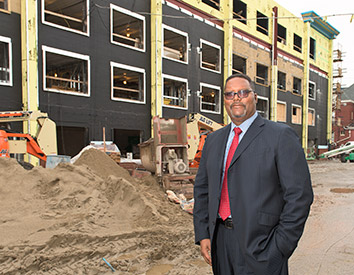 Gary Hobbs and his wife, Lori, have built BWI LLC into a fast-growing developer of affordable housing with 48 employees and more than $10 million in annual revenue.
Read More
In the case of Pulliam Square, Indianapolis must be extraordinarily vigilant. The city's own design guidelines call for special scrutiny of buildings that face the five-block stretch of parks and memorials.
Read More
As 2015's graduates pack away their caps and gowns and step out into the world, their quest shines a focus on the critical work facing our state in preparing Hoosiers for careers of the future.
Read More
Reaction to the Supreme Court's 5-4 gay marriage decision (Obergefell v. Hodges) has focused on its outcome. If you favor same-sex marriage, you're delighted. If you oppose it, you're dismayed.
Read More
The only cartels that persist for any length of time are those propped up by government sanction. Horne v. U.S. Department of Agriculture perfectly illustrates our point.
Read More
Golf is not only a metaphor for life, but for investing also.
Read More
Calling the Cultural Trail a "$63 million sidewalk" undercuts its true impact as an internationally recognized, urban pedestrian and bicycle pathway that cities from all over the world are hoping to replicate.
Read More
The creation story may or may not have its flaws but it served a need in the last few thousand years before all the discoveries began to piece things together.
Read More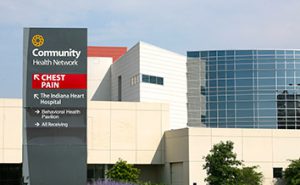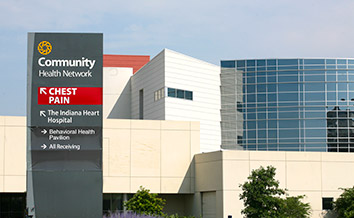 The Indianapolis-based hospital system has agreed to pay $20.3 million to settle claims that it overbilled the Medicare and Medicaid programs.
Read More
The former chief financial officer for Ovation Audio-Video Solutions LLC has been arrested and charged with more than 20 counts of theft for allegedly misappropriating about $600,000 in company funds for his own use.
Read More
Hoosier tech firms have sought to raise a total of $55 million in venture capital in the second quarter, according to public filings, up from about $39 million in the first quarter.
Read More