MARCH 21-27, 2016
Fishers has become a mecca for tech companies, but it didn't happen overnight and it didn't happen by accident. Lindsey Erdody explains how Mayor Scott Fadness and launch Fishers CEO John Wechsler shaped an environment for supporting startups. Also in this week's issue, Lou Harry talks with violinist Zach De Pue about his decision to leave Time for Three just as the group crossover group is developing a national reputation. And Jared Council reports on efforts to start coding programs for young girls and minorities.
A mostly historic four-building commercial property that encompasses an entire city block near Massachusetts Avenue has changed hands.
Read More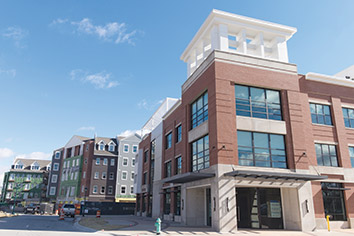 Fishers has become a mecca for tech companies—but it didn't happen overnight and it didn't happen by accident.
Read More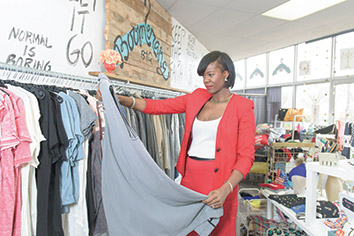 Indy native Shyra Ely-Gash runs a fashion consulting firm catering to professional athletes, college and professional coaches, and business executives.
Read More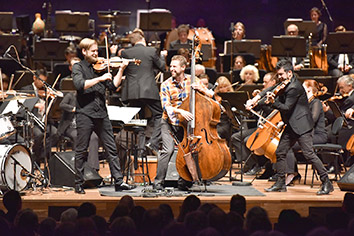 Co-founder Zach De Pue—who also serves as ISO concertmaster and principal violinist—has announced that he and the group have amicably separated.
Read More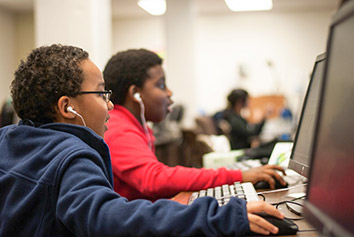 A few not-for-profits and at least one university have rolled out coding programs they hope will alter some of the somber statistics on the lack of diverse populations in technology careers.
Read More
The Zionsville-based retailer continued to grow but saw profit plummet after it moved beyond its core business of selling sports caps.
Read More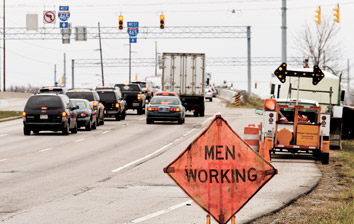 Cities and counties are set to receive millions of dollars for their road and street projects, but elected officials must decide whether to raise local vehicle taxes to keep the dollars flowing.
Read More
Originally set to vote Thursday, board members decided they needed more time to examine proposals for redeveloping the former Coca-Cola bottling plant site and to get feedback from neighbors.
Read More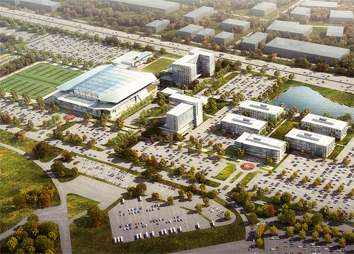 The Indianapolis Airport Authority board said it would "leave our options open and continue to search for the optimal project."
Read More
Salesforce and some of its competitors have been using their Indianapolis operations to help forge a new industry—the creation of cloud-based digital dashboards known as "marketing clouds."
Read More
Merit selection would be a radical change from the current election system, which a federal appeals court last year declared unconstitutional.
Read More
If national security is secondary to Tim Cook, I can do without my iPhone.
Read More
By November, a majority will tire of Trump's traveling show. To avoid a blowout, The Insulter-in-Chief will have to do more than continue to insult his opponents and make razor-thin policy statements that double as bumper stickers. 
Read More
According to the very apologetic caseworker, insurers deny approximately 50 percent of requested moves to acute rehab. There doesn't seem to be a pattern for these refusals, which are issued without seeing the patients or consulting with their doctors. 
Read More
Mitch Roob's comments were accurate, based on logic, common sense, sound economic and free market principles and reflective of the desire of an overwhelming majority of Hoosiers—all factors that have been barred from the annual debate in the Statehouse.
Read More
I would only note that it is very telling when the Democrat front-runner for the presidency feels like she has to issue an apology to her supporters for saying nice things about former first lady Nancy Reagan.
Read More
The doing away with coal is completely devastating to our economy and puts an undue hardship on all citizens.
Read More
Noble Industries has purchased five acres to the south of its existing property for a 52,400-square-foot expansion of its 70,000-square-foot facility. The expansion will allow it to almost double employment.
Read More
Indianapolis-area home builders had their best February in almost a decade last month with a big surge in new-home buying.
Read More
The franchisee of five area restaurants agreed to pay $50,000 to settle a lawsuit filed after the firing of an employee who disclosed to a manager that he was HIV positive.
Read More
The Rev. Michael K. Jones from Progressive Baptist Church will take over the show long hosted by the late Amos Brown, starting Monday.
Read More