MAY 18-24, 2015
Michael Andretti never seemed to show much interest in any aspect of racing beyond the driving part, which makes his quick ascension to the ranks of elite team owners even more surprising. In this week's issue, Anthony Schoettle details Andretti's burgeoning empire and his intense level of involvement in all facets. Also this week, Greg Andrews examines the latest changes at Angie's List. And in A&E Etc., Lou Harry features Flix Brewhouse in Carmel.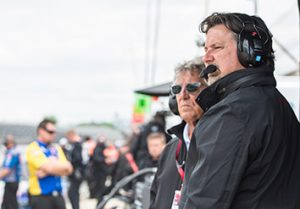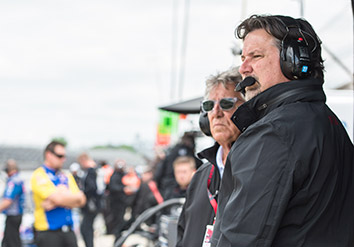 Michael Andretti runs a diverse motorsports business as leader of the 120-employee holding company for Andretti Autosport and Andretti Sports Marketing.
Read More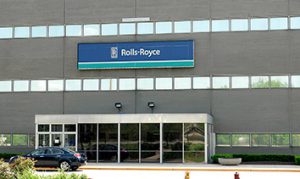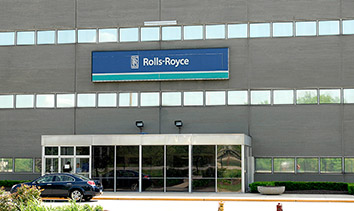 If a tailor-made tax credit is any indication, Rolls-Royce Group plans to spend at least $500 million modernizing its Tibbs Avenue jet-engine factory.
Read More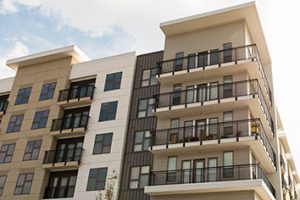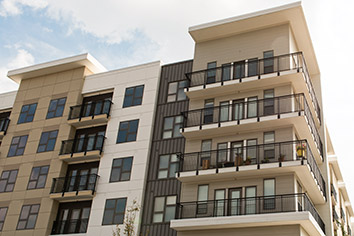 Flaherty & Collins Properties already is selling a stake in its brand new downtown Axis at Block 400 apartment development to cover expensive cost overruns on the project.
Read More
Angie's List could hardly be at more of a crossroads, with its longtime CEO departing, its massive east-side Indianapolis expansion withdrawn, and its business model undergoing a tectonic shift.
Read More
With a CEO hired and a soon-to-be signed lease for office space, the $360 million Indiana Biosciences Research Institute is ready to lift off.
Read More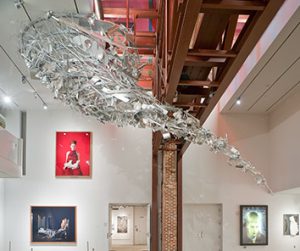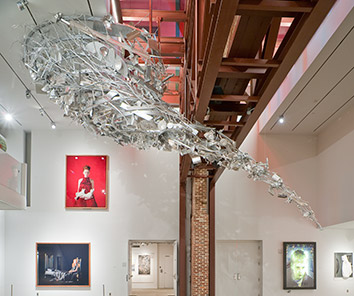 Indianapolis will be the first market where 21c Museum Hotels LLC competes with established art-centric hotels. Yet the company is so bullish about its future here that it expects to outperform its peers by more than 50 percent.
Read More
In a bid to get into the white-hot market for drugs that use the body's immune system, Eli Lilly and Co. will spend $60 million to form a research partnership with Germany-based BioNTech.
Read More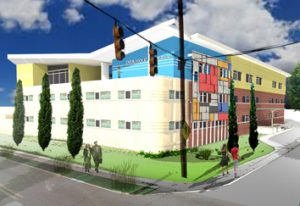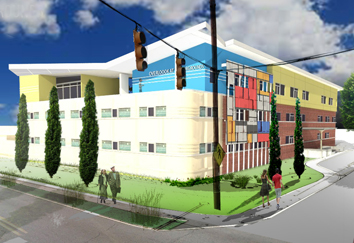 BWI LLC has purchased an industrial property near Fall Creek Parkway and East 38th Street and plans to convert the building into 49 affordable and market-rate units.
Read More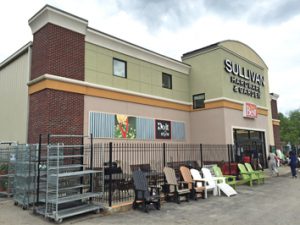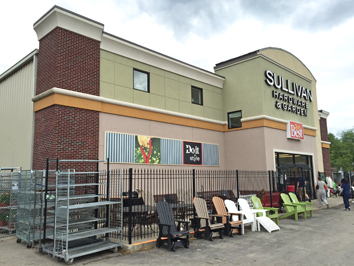 Owner Pat Sullivan has purchased nine rental homes surrounding the store and plans to double the size of its lawn and garden center to stay competitive with big-box competitors.
Read More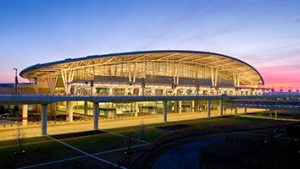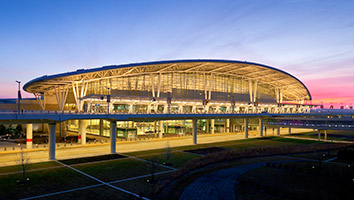 Municipalities rush to refinance while rates linger near rock bottom, and before an anticipated increase by the Federal Reserve Bank.
Read More
The Indiana Lawyer's 10th annual Leadership in Law awards reward commitment to profession.
Read More
The next few months will set the tone for a new administration and the city's future. Based on our time in city and county leadership, we recommend the candidates give attention to the following civic paradoxes
Read More
I know Hoosiers are getting tired of postmortems of the Religious Freedom Restoration Act debate, but if we are going to avoid similarly divisive conflicts in the future, it behooves us to debrief, and consider the warring worldviews that generated this one.
Read More
Interest rates are one of the two most important variables that affect investment results. The other is profitability.
Read More
We've fought a 50-year War on Poverty with a cornucopia of public dollars. Poverty is winning.
Read More
The IBJ [May 11] article ignores the fact that there would probably be no Glick Eye Institute, or the $30 million of research benefits, except for the work of the Cantors.
Read More
This may have been the advice ["State slogan might get tossed aside," May 11] we should have followed before "Honest To Goodness" was ever created by people outside of our state.
Read More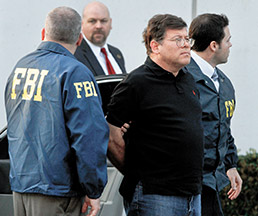 The bankruptcy trustee had accused Fortress Credit Corp. of turning a blind eye to Tim Durham's Ponzi scheme because it was making millions of dollars and held first liens on the only company assets with real value.
Read More
An Indianapolis not-for-profit is betting that a school reform plan with roots in Africa can help turn around a troubled Indianapolis public school.
Read More
Three hotel projects finished last year have added about 420 rooms to the city's tourism industry. And at least 260 more are on the way by 2017's end.
Read More
Noblesville Common Council approved spending up to $3.7 million to persuade an e-commerce consulting firm to build a new headquarters near downtown Tuesday night.
Read More
Michigan-based Lombardo Homes, which entered the Indianapolis-area market two years ago, is selling nearly 200 local home sites and wrapping up central Indiana operations.
Read More