NOVEMBER 13-20, 2017
Linton Calvert never seriously entertained the unsolicited offers he received over the years for the iconic Fountain Square Theatre Building, until presented with the one he couldn't refuse. Scott Olson has the story on the sale and what to expect next at the landmark property. Also in this week's issue, Lindsey Erdody reports that Fishers leaders are fed up with a state-mandated tax formula that favors Carmel over their city. And in A&E Etc., Lou Harry reviews the new food offerings available at Bankers Life Fieldhouse.
Fishers leaders say the state's formula for distributing income tax revenue to local entities is unfair, and they want changes.
Read More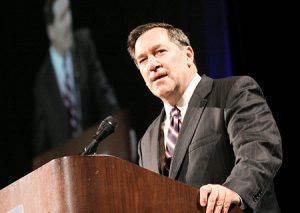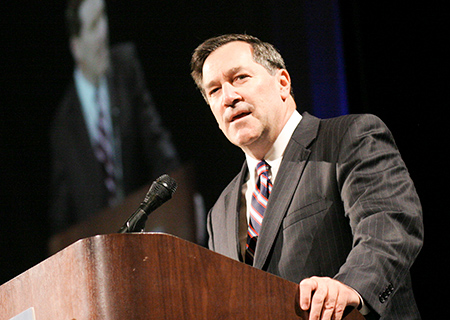 U.S. Reps. Todd Rokita and Luke Messer, former state Rep. Mike Braun, and two others have so far filed to face off in the GOP primary next spring.
Read More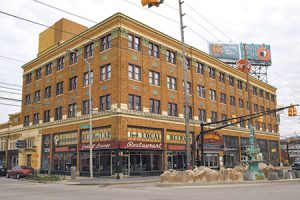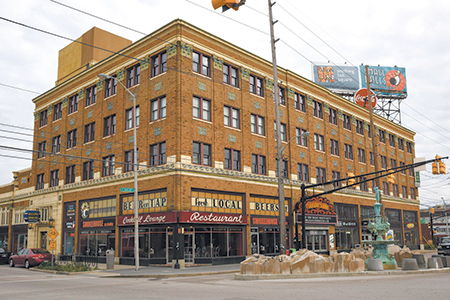 After nearly 25 years, Linton Calvert has sold the iconic home of duckpin bowling to Chicago-based real estate firm North Park Ventures LLC. But Calvert, and the bowling, will stick around.
Read More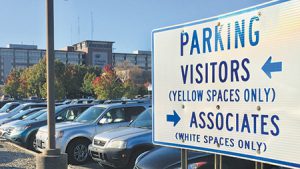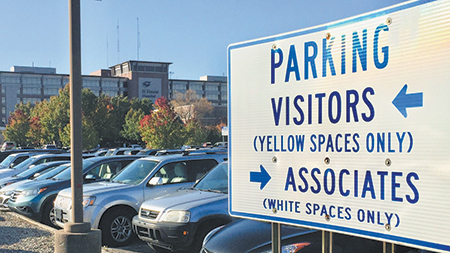 The hospital is about to roll out a parking-enforcement program to make sure employees stay in their designated areas so patients and visitors can park closer to the building.
Read More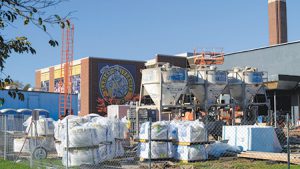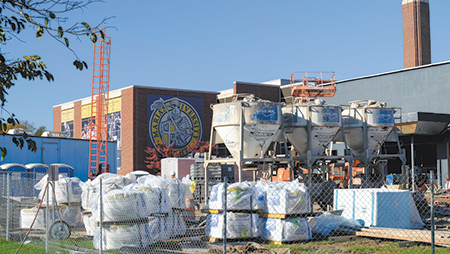 The Indianapolis-based university has big ambitions for boosting the national reputation of its teacher-training program—and it already is more than halfway to its fundraising goal.
Read More
The SEC broadly charges that two former ITT Educational Services executives concealed from investors the "extraordinary failure" of two off-balance-sheet student loan programs ITT helped set up in 2009 after the financial crisis shut down the market for traditional private education loans.
Read More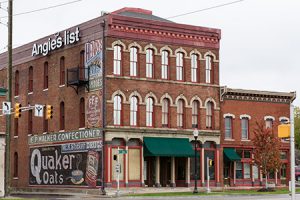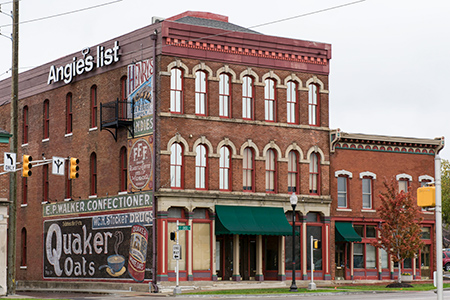 Bill Oesterle has assembled a group of local heavy hitters in hopes of purchasing the 17.5-acre site east of downtown, now that ANGI Homeservices Inc. has put it up for sale.
Read More
Mark Howell, who has been Angie's List's chief operating officer since 2013, will start his new job at the manufacturing and logistics advocacy group in January.
Read More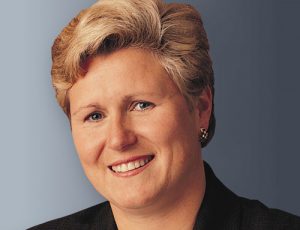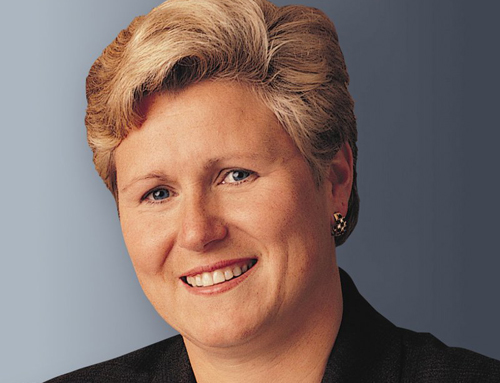 Gail Boudreaux's appointment as CEO of Anthem Inc., announced on Monday, makes her the highest-ranking female executive in the health insurance industry.
Read More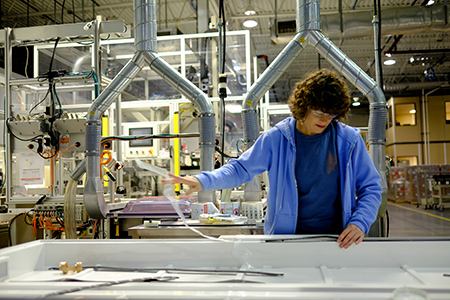 Experts contend the state can make its mark in this rapidly growing field—if not as a mass-market builder of the battery cells themselves, then as a creator of value-added products.
Read More
The average price of regular gasoline in Indiana has topped $2.70 for several days, about 8 percent higher than the national average, which has been hovering around $2.50, according to AAA.
Read More
Twenty-five soil and water conservation districts across Indiana will receive nearly $900,000 in grants awarded by the Indiana State Department of Agriculture and the State Soil Conservation Board.
Read More
IPALCO posted a profit of $33.2 million on revenue of $355.3 million in the latest quarter. That compared to profit of $47.3 million on $361.3 million in revenue in the same quarter a year earlier.
Read More
There is an estimated $2.6 trillion in profits that companies have made in other parts of the world—and are leaving there to avoid paying hefty taxes on the earnings when they transfer the money to the United States.
Read More
Set an example for our state government by thanking those who've served in the military.
Read More
If I were an Indiana mayor, I would ask: What are the best things I can do to serve my city and reduce my city's carbon footprint?
Read More
Teacher's Village, a cluster of affordable housing for teachers on the near-east side in Indianapolis, will be only five minutes away from several schools.
Read More
While financial statements provide the numbers used to value a business, management policies are more subjective, and it takes time to determine whether their strategies were effective.
Read More
A constant debate in every Macroeconomics class since at least 1975 is, to what extent can or should the Federal Reserve provide policy certainty?
Read More
Eskenazi Health is committed to public health with a focus on preventive, cost-effective care for chronic disease and trauma care for the most underserved population in Indianapolis/Marion County.
Read More
I like to brag about Indy's rush hour where traffic on I-69 slows to 60 mph. That's worth a lot to me.
Read More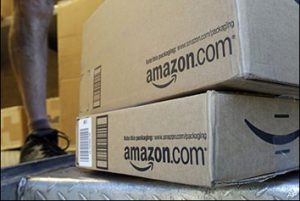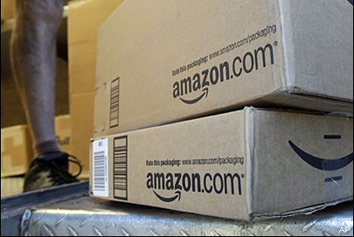 The Indiana Department of Labor has issued the order following the September death of an employee at an Amazon facility in Plainfield.
Read More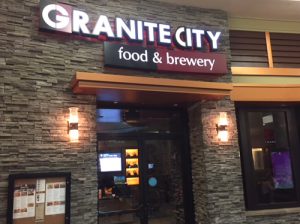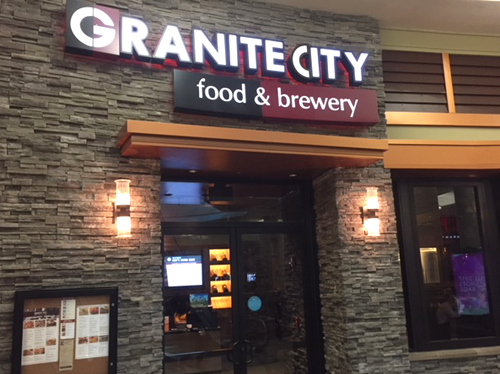 In a lawsuit, Circle Centre claims Granite City Restaurant Operations Inc. has fallen behind by several months in rent payments on its downtown restaurant.
Read More
Gov. Eric Holcomb announced Tuesday that Fred Payne will become commissioner on Dec. 12 at the state agency that oversees Indiana's workforce development efforts.
Read More
William Styring III, an Indianapolis native who had a long and influential career in Indiana conservative politics, died Monday.
Read More