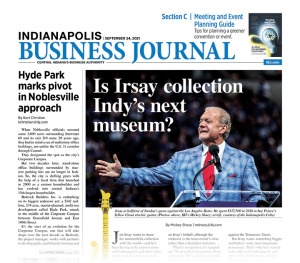 SEPT. 24-30, 2021
Jim Irsay wants to share his massive collection of rare pop-culture memorabilia with the world. Mickey Shuey reports that the Colts owner has been having early conversations with Indianapolis and other cities about creating a museum to do just that. Susan Orr reveals that an Indianapolis-based investment brokerage has been ordered to pay more than $530,000 in fines and restitution as part of a settlement agreement over alleged rule violations. And Kurt Christian details a plan from Bedrock Builders for a $142 million, 274-acre, master-planned, multi-use development smack in the middle of the Noblesville's Corporate Campus.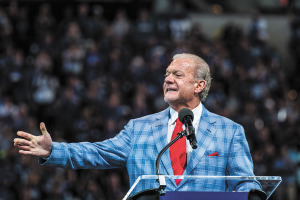 Jim Irsay wants to share his memorabilia with the world—and he's been having early conversations with Indianapolis and other cities about creating a museum to do just that.
Read More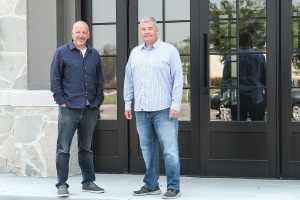 Noblesville-based Bedrock Builders Inc. is embarking on a $142 million, 274-acre, master-planned, multi-use development smack in the middle of the city's Corporate Campus.
Read More
The alleged violations occurred when the firm operated as David A. Noyes and Co. It was acquired by Sanctuary Wealth in 2018.
Read More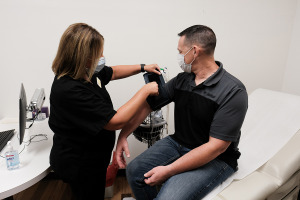 Marathon Health, which splits its headquarters between Indianapolis and suburban Burlington, Vermont, operates primary-care clinics for employers in 42 states.
Read More
He launched Big Mouth Biscuits at Indy's Kitchen, a culinary incubator at 2442 Central Ave., on April Fool's Day. Now he and business partner Clint Rollins are preparing to open their first stand-alone location at City Market by Thanksgiving while also continuing to operate at Indy's Kitchen.
Read More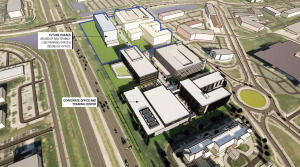 The $200 million headquarters development plan by Indianapolis-based Republic Airways Holdings Inc. and Kite Realty Group Trust would result in Republic becoming the largest employer in Carmel.
Read More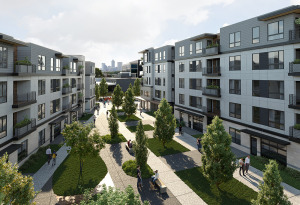 Expected to be a key component of 16 Tech's live-work vision, the apartment project will include a mix of studios and one- and two-bedroom units.
Read More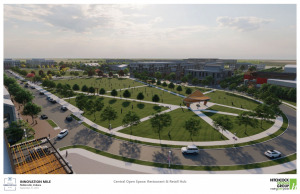 Innovation Mile, as it would be called, aims to bring medical technology, life science innovation, wholesale trade, professional and technical services companies to Noblesville by offering shovel-ready sites and shared amenities.
Read More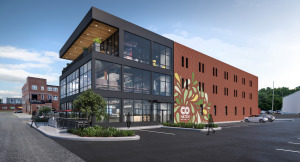 The company, which entered the market in 2020 by opening coworking centers in Broad Ripple and Noblesville, announced formal plans Wednesday to  open additional Indianapolis-area centers—in Martindale-Brightwood, Carmel, downtown Indianapolis and Zionsville.
Read More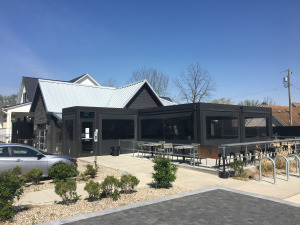 The owners of The Greatest of All Taverns, known as The GOAT, are trying to rezone their property in Carmel's Midtown to allow the bar and restaurant to reopen. Now, city staff members are trying to determine a potential suitable zoning designation.
Read More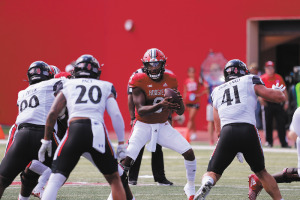 Clarity. That's what October is for.
Read More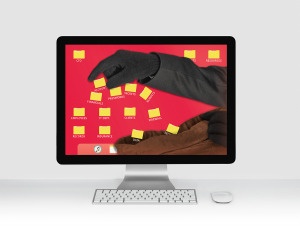 Due to a spike in the number and severity of ransomware attacks and other cybercrimes, insurers are tightening up their cyber insurance underwriting standards.
Read More
As many organizations continue to provide a long-term remote work policy, it is imperative that employers ensure that their internal security measures are up to the task.
Read More
The Biden administration took aim Tuesday at the financial marketplace for criminal ransomware gangs, announcing sanctions against a Russia-based virtual currency brokerage that officials say has processed illicit transactions for attackers.
Read More
Whatever the approach, it will take the cooperation of city leaders, the philanthropic community, developers and Irsay to come up with a proposal that accomplishes the Colts' owner's primary goal and is beneficial to the city and its taxpayers.
Read More
This new, permanent section will feature stories produced, written and edited by our new colleagues: Gerry Dick, Alex Brown, Wes Mills, Reed Parker and Mary Roberts. Business news from places like Lafayette, Terre Haute, Hammond, New Albany, Elkhart and beyond will now be more readily available to IBJ readers.
Read More
As long as the GOP increasingly caters to and relies on those whose worldview is rooted in fantasy, it should not be surprised that intelligent people who are committed to truth and must operate in the real world lean in other directions.
Read More
How do we quickly turn the tide of addiction while simultaneously growing our business, our workforce and our impact on the local communities? It is time for business leaders to change their practices to encourage the workforce in their pursuit of recovery.
Read More
For instance, roughly seven of 10 pre-retirees plan to work for pay as a means for retirement, while in retirement. When in reality, the 2021 survey finds just over two in 10 retirees end up working for pay as a source of retirement income.
Read More
In fact, our team is observing that "people strategy" is becoming the No. 1 agenda item at executive-planning retreats across industry and geography.
Read More
Transit is absolutely an important component of successful, livable places. But it's all the things that surround transit that the new zoning overlay addresses.
Read More
When bond repayments come due, taxpayers in the future must reduce their consumption.
Read More
Half the population can't make ends meet financially and amounts of tax-dollar expenditures only raise concern when earmarked for infrastructure and people here.
Read More
This policy of "your body, my choice" is dated and misguided based on real science on what these shots are, how they work and the global results.
Read More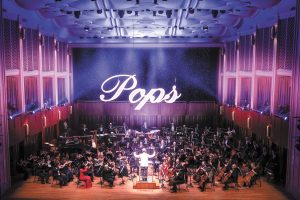 The musicians have been working on a one-year contract that slashed their pay to $500 a week in January because most performances had been called off due to the pandemic.
Read More
Based in Anderson, Bankable offers microloans to small and startup businesses around the state. This is the organization's first fund specifically targeting Black-owned businesses.
Read More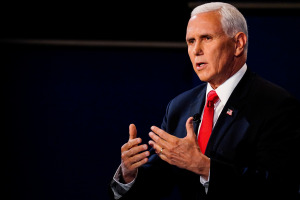 "American Freedom with Mike Pence" is being produced in partnership with the Young America's Foundation, a national conservative youth organization.
Read More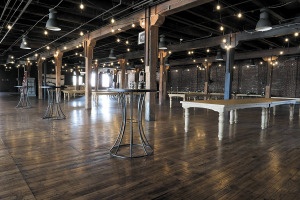 The Heirloom at NK Hurst, a new event center south of downtown, hosted its first event Sept. 4.
Read More
From fancy options to one you can take with you, we've got several options to choose from.
Read More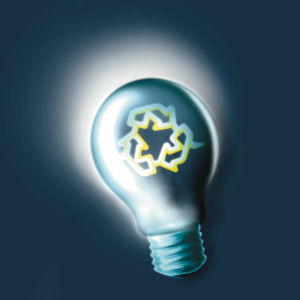 Over the past few years, interest in hosting environmentally friendly, "sustainable" business meetings and conventions has risen as inexorably as sea levels and summer temperatures.
Read More