SEPTEMBER 16-22, 2013
Everybody knows that Indiana has a problem with brain drain—keeping its talented graduates in-state—right? Wrong. IBJ's J.K. Wall has debunked the conventional wisdom—and the findings of a major study—to show that Indiana actually holds onto a good share of its graduates. Tackling another bit of conventional wisdom, IBJ's Kathleen McLaughlin takes a closer look at the planned nonstop flights between Indianapolis and San Francisco and finds that they aren't as convenient for tech executives as advertised. And Anthony Schoettle finds a local inventor who has discovered that waterlogging doesn't necessarily mean the death of a smartphone.
Most of Indianapolis' major hospitals and physician practices will not be available through Anthem's exchange plan, but instead will be working with a health plan run by Indianapolis-based MDwise Inc.
Read More
The change led to an immediate drop in email open rates, from about 13 percent to 12.5 percent, according to MailChimp, an Atlanta-based email marketer, which analyzed 1.5 billion emails it sent around the time Gmail changed.
Read More
Joel Trusty realized that if he could remove all the atmospheric pressure from a chamber, he could turn liquid—even liquid inside a cell phone—into a gas at a much lower temperature than otherwise possible.
Read More
The nonstop connection to Silicon Valley that Indianapolis' tech community has been clamoring for is here, but a leading advocate for the service said it doesn't meet his industry's needs.
Read More
Common Council members this month approved changes in the city's land-use law that will allow residential developers within a half-mile of public parks to set aside less property as open space—for a price.
Read More
Attorneys for Tim Durham and his co-defendants cast their clients' convictions on a total of 25 felony counts as the result of a string of legal missteps, including bungled jury instructions, and giving investigators the right to conduct wiretaps without first demonstrating that "ordinary investigative techniques failed or were unlikely to succeed."
Read More
While it's way too early to tell whether the NextRadio app woos back listeners and generates big ad dollars for the radio industry, it's safe to say it's functional and idiot-resistant enough to warrant interest from the mobile masses.
Read More
Shutting the 2-year-old counseling center's doors in October will affect 179 patients, most of whom are victims of domestic violence or sexual assault.
Read More
The inaugural Prairie Plates event Sept. 20 represents a big step in the Hamilton County living history museum's increasing effort to target grown-ups—a trend happening around the country as once-staid institutions look to expand audiences and increase revenue.
Read More
A drugstore, likely a CVS or Walgreens, is expected to anchor the ground-level retail space that will be part of the planned mixed-use redevelopment of the downtown Indianapolis Star headquarters property.
Read More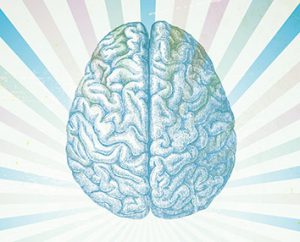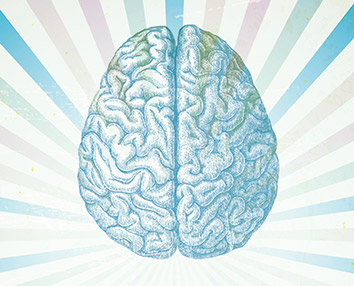 An IBJ analysis of surveys of the nation's college seniors shows Indiana has less of a brain drain than most other states. Instead, what ails Indiana is the lack of a "brain gain" of educated adults.
Read More
Indiana's problem with brain drain is that its business community is too weak to offer enough jobs or high enough pay to keep graduates with the best money-making potential—those with degrees in science, technology, engineering, math and business.
Read More
Few would argue with the assertion that the Indianapolis area is a good place to do business. Taxes are low, regulations are generally reasonable and the cost of living is low.
Read More
The "bipartisan" Heritage Foundation's fundraising pitch isn't worth the paper it's printed on.
Read More
Indianapolis has largely reinvented itself over the last four decades. Most of our modern skyline—the major office towers and hotels that define downtown—came about in the last 20 years. The IUPUI campus took shape in the early 1970s and has continued to grow. The sports venues that helped put us on the map, the vast convention center, our impressive new airport terminal—all built within a generation.
Read More
The president's handling of the Syria situation is a model of undermining U.S. credibility and influence. Three headlines from last week: 1. "Obama Got Played by Putin and Assad"; "Amateur Hour in the White House"; "Dazed and Confused."
Read More
My local paper recently published an opinion piece criticizing virtually all recent education reform efforts, including those by the Bush, Obama, Daniels and Pence administrations. The piece was naively rich with irony.
Read More
Custodians of self-directed IRAs will permit a broader universe of investments, such as real estate and unregistered securities. Because it is unlikely the custodian will investigate whether the unregistered security or promoter are legitimate, you can see why fraud promoters love self-directed IRAs.
Read More
If Abe Lincoln were asked about the proposed legislation to amend Indiana's Constitution to ban gay marriage [Maurer, Sept. 2], he would respond as he has in the past: "Those who deny freedom to others deserve it not for themselves."
Read More
You got it, brother, [Maurer, Sept. 2] except we need to mount up our pickups and ATVs, load up our Glocks, .45s and AK-47s and lay waste to those idiots who want to marry whomever they please.
Read More
I love Indianapolis. It is our home and I would love to marry my partner, but we will never settle for a watered-down version of marriage.
Read More
Your [Sept. 2] cover story on Purdue President Mitch Daniels referenced "skepticism" from certain camps within the Purdue faculty. In the article, professor David Sanders was quoted as a basis for that skepticism.
Read More
J.K. Wall's [Sept. 2] article points out that Mitch Daniels is trying to "create new ways to measure student learning, graduate success and overall academic quality at Purdue" and that "Such a system of measurements would help students, parents and donors choose schools based on the best bang for the buck … "
Read More
The show airs on nine television stations in seven states, including WKYI-TV in Louisville and KNVA-TV in Austin, Texas.
Read More
Gov. Mike Pence will have met with every major Japanese employer in central Indiana by the time he returns Sept. 14 from his first overseas trade mission. Pence is trying to drum up new investment while thanking the companies that have had a presence here for decades.
Read More
Ritz told Democratic activists last week "If you believe those (changed grades) were done because they should have been, you're fooling yourself."
Read More
During a committee meeting Tuesday, Sen. Brent Waltz and Rep. Ed DeLaney crossed swords on a proposal that included widening roads and reforming the IndyGo bus service.
Read More
First Merchants Corp. operates 76 branches in 24 Indiana counties and two Ohio counties.
Read More