APRIL 25-MAY 1, 2016
Roughly half of the big-money donors who helped propel Republican Mike Pence into the Governor's Office in 2012 appear to be sitting out his re-election effort this year—or are at least waiting to see what happens in his battle with Democrat John Gregg. Hayleigh Colombo digs into the campaign finance records. Also in this week's issue, Scott Olson reports on a proposed development in Broad Ripple that could become the Village's tallest. And in Focus, Anthony Schoettle explains how Indianapolis Motor Speedway is working to meet revved-up demand for hospitality events.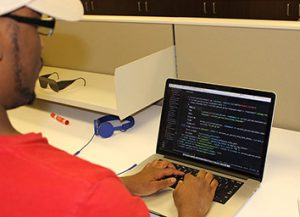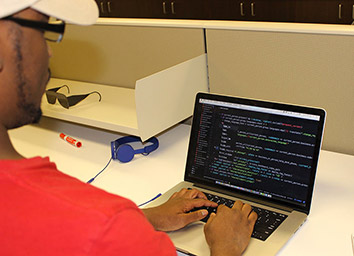 A new trend in tech companies toward in-house apprenticeships for new employees reflects an increased desire to orient entry-level programmers without taxing veterans.
Read More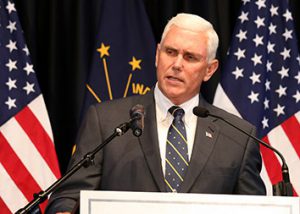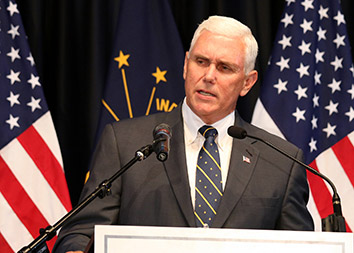 Many big donors who helped propel Republican Mike Pence into the Governor's Office appear to be sitting out his re-election effort or are waiting to write checks.
Read More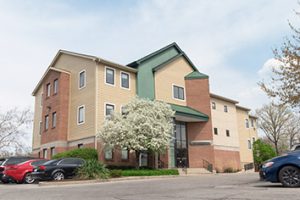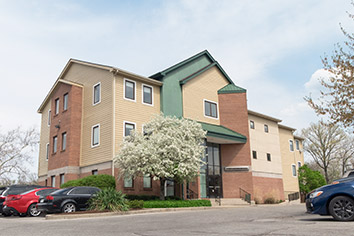 A large mixed-use project proposed for Broad Ripple would rise even above the development under construction on College Avenue that stirred strong opposition among some residents.
Read More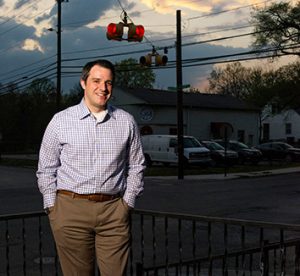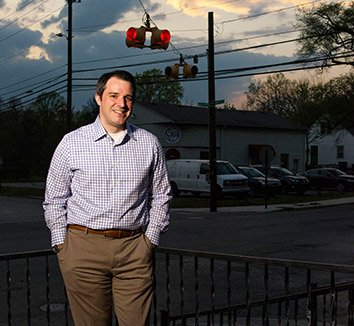 Joe Hogsett said more streetlights, for safer streets, would be one of his first priorities as mayor. Nearly four months after taking office, the administration is still in discussions with Indianapolis Power & Light Co.
Read More
Presidential candidates often rely on seasoned political locals–the folks who know a state inside and out–to help make inroads with local voters.
Read More
After all the turmoil, investors are eager for signs that interim CEO Robert Riesbeck is righting the ship.
Read More
The "Work! Hamilton County, IN" initiative was announced Tuesday, along with the results of a recent workforce development survey.
Read More
Shares in Indianapolis-based Calumet Specialty Products Partners fell 30 percent in after-hours trading Friday and dropped another 53 percent Monday morning.
Read More
Former Mayor Greg Ballard has joined the University of Indianapolis as a visiting fellow of the Institute for Civic Leadership & Mayoral Archives, UIndy announced Wednesday morning.
Read More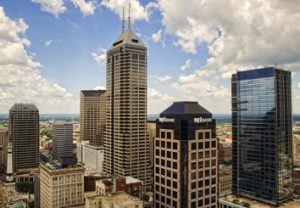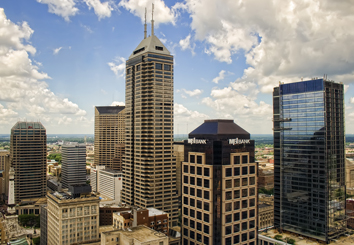 Research from one brokerage shows office vacancy in the metro area dipping to 15.6 percent last quarter, the lowest rate since 2008.
Read More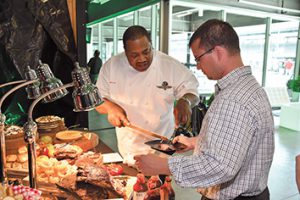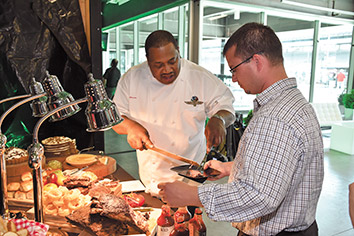 With a sellout crowd anticipated for May and all 145 permanent hospitality suites gone, Indianapolis Motor Speedway officials must figure out how to bring customers back for the 101st race.
Read More
The ultimate losers from the decision were the people of Indiana, who stand to benefit from an open and transparent government.
Read More
From muzzle loaders to 3-D printers to IU basketball, this year's fundraiser has breadth.
Read More
The truth is, the financial services industry is a crazy quilt of good and bad options.
Read More
The case for broad, state funding for preschool has always been strong. Three recent developments make it overwhelming. First, Marion County families are demanding high-quality preschool for their children. For the second straight year, there have been more than twice as many applications for financial support as there are available scholarships. Parents care about their […]
Read More
The NFL draft is rife with false beliefs and destructive decision-making. The same could be said of investing.
Read More
When we vote for someone, we vote for a whole bundle of positions, predilections and philosophies.
Read More
IBJ ignores obvious counter-evidence of the "parking problem": new storefront businesses and restaurants continue to regularly open on Mass Ave and sufficient customers are apparently able to get to them and keep them in business (however they get there).
Read More
Our state is in danger of becoming ostracized by business leaders, and a laughing stock in the eyes of decent people throughout the world.
Read More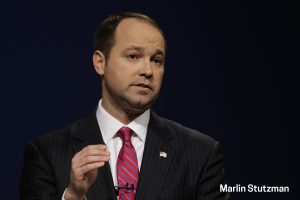 Documents show that Marlin Stutzman's Senate campaign paid more than $2,000 for four airline tickets to Los Angeles in August and covered expenses for a hotel. Stutzman's spokesman said he repaid the campaign fund last week for the family's portion of the trip.
Read More
The deal also calls for CNO to make general account investments of about $250 million over an undisclosed period of time. It also agreed invest $30 million in TCP's publicly traded business development company, TCP Capital Corp.
Read More
Mike Dellinger has been named executive director of the Morgan County Economic Development Corp.
Read More
Indiana lawmakers can keep private their email correspondence with lobbying groups and businesses under a ruling from the state Supreme Court released Tuesday.
Read More