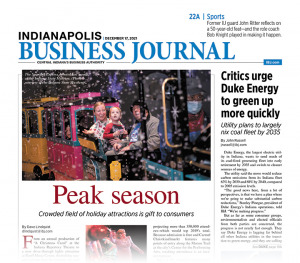 DEC. 17-23, 2021
Duke Energy, the largest electric utility in Indiana, wants to send much of its coal-fired generating fleet into early retirement by 2035 and switch to cleaner sources of energy. But as John Russell reports, some consumer groups, environmentalists and elected officials contend the progress isn't nearly fast enough. Also in this week's issue, Leslie Bonilla Muñiz explains how an unusual public-private collaboration is renovate a 160-unit affordable housing complex on the north-east side and keep it affordable for the next three decades. And Dave Lindquist has a roundup of the holiday season's main attractions as cultural institutions vie for seasonal dollars.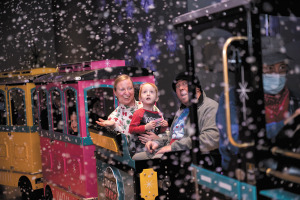 From "A Christmas Carol" at the Indiana Repertory Theatre to drive-through lights at Ruoff Music Center, the holiday season is prime time for arts and entertainment budgets.
Read More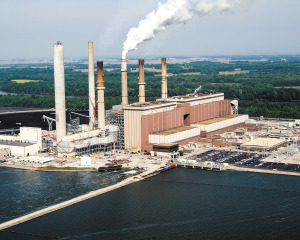 The state's largest electric utility wants to retire much of its coal-fired generating fleet by 2035, but critics say Duke Energy lags all other Indiana utilities in the green-energy transition.
Read More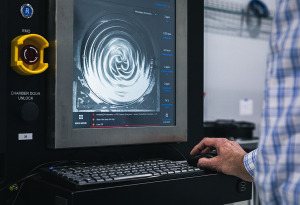 A growing number of Hoosier companies say advanced technology is improving productivity and profits, but that choosing and implementing the right tech can be challenging.
Read More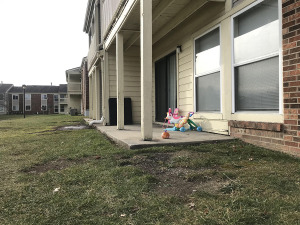 The affordable housing complex's owner plans to pump $23 million into major renovations, more than double the 40-year-old property's valued worth.
Read More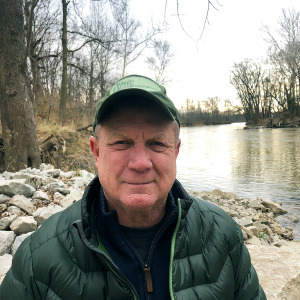 Kevin Hardie has dedicated decades of his life to the White River, primarily through his work with Indianapolis-based not-for-profit Friends of the White River.
Read More
Elanco Animal Health Inc. officials say they expect to break ground on the company's new $100 million headquarters just west of downtown Indianapolis in early 2022 after fine-tuning plans for the project with city and state officials.
Read More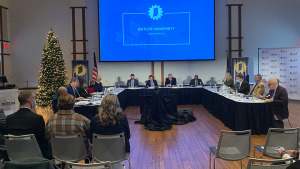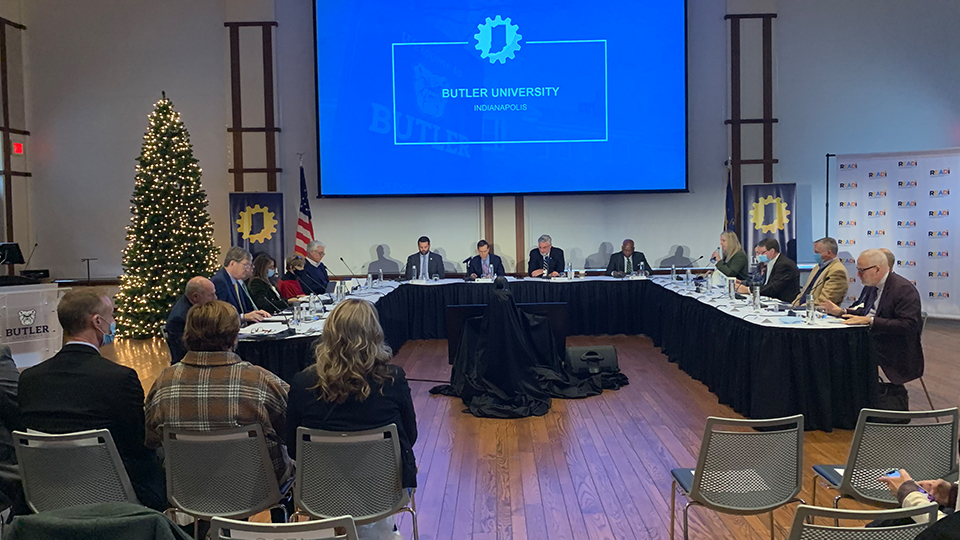 Seventeen regions representing all corners of the state will each get a slice of the $500 million in state-funded regional grants, with $65 million going to regions in the Indianapolis metro area.
Read More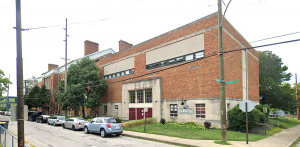 As planned by Chase Development Co. and Birge & Held, Lincoln Lofts in the rebounding Bates-Hendricks neighborhood would be reserved for individuals and families making up to 60% of the area's median income. The project would mean demolition for the former Abraham Lincoln School, IPS No. 18.
Read More
IU Health sued the physician group last month, claiming trademark infringement and unfair competition, after it learned Methodist Sports Group and Franciscan Health were teaming up on a new hospital.
Read More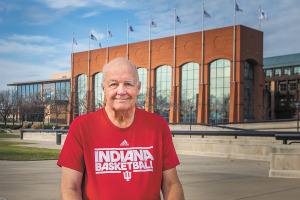 Fifty years ago, IU's John Ritter scored a career-high 31 points. And he outscored the opposing team all by himself.
Read More
At a minimum, last week's tornado tragedy should prompt employers and employees to make sure they know what the emergency response should be if a twister comes bearing down on their workplaces.
Read More
Gov. Eric Holcomb's appointment of businessman Brad Chambers as Indiana's secretary of commerce in July signaled to the business community that Holcomb was serious about rethinking Indiana's economic development efforts.
Read More
In many respects, only small private colleges managed to preserve the essence of the traditional college experience safely and effectively during the height of the pandemic.
Read More
In one of our first face-to-face meetings since the pandemic began, my team and I recently visited a corporate client. As we walked to our meeting space, we passed through a large cafeteria, a cafe and several open collaborative areas. In these areas, designed to accommodate a large, diverse workforce, we could count the people […]
Read More
The LGBTQ+ community needs business leaders to better understand the bigotry that many experience every day. We need leaders to play a significant role in eliminating discriminatory behaviors that were learned outside of the workplace.
Read More
No matter what you decide, just make sure you don't come to depend on bonuses. That is far and away one of the biggest unforced errors.
Read More
The state should neither mandate employer vaccines nor forbid employers from requiring a COVID vaccine as a condition of employment.
Read More
For the first time in my 30-plus years of subscribing to the paper, I felt your statement was politically driven and not reality driven.
Read More
What is not questionable, is the more folks are vaccinated, the less chance of infection from current or new variants.
Read More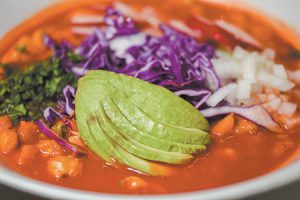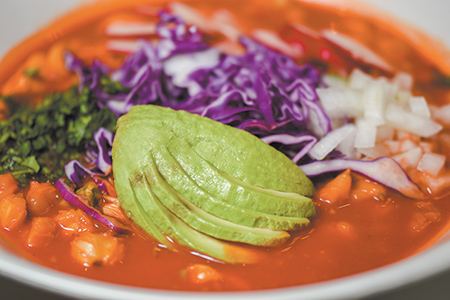 Los Arroyos Mexican Restaurant and Take Out, which opened a Carmel restaurant in 2016, is branching out with plans for a location near the mouth of Mass Ave.
Read More
IntelinAir, an ag-tech startup, moved its headquarters from California to Indianapolis in August. The company's co-founder, Al Eisaian, is stepping aside as president, CEO and board chairman next month and long-term ag-tech exec Tim Hassinger will take over those roles.
Read More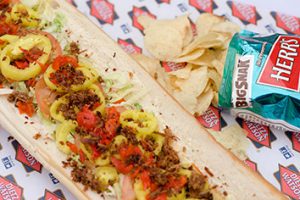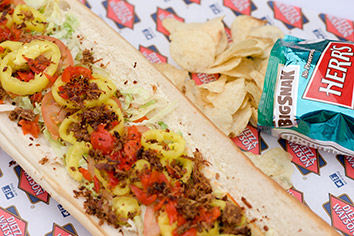 The restaurant known for its cheesesteaks plans to concentrate on its flagship location in the Butler-Tarkington neighborhood.
Read More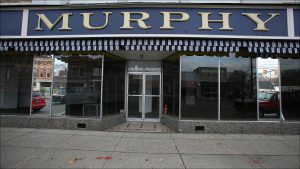 Pure Eatery plans to end its 11-year run as a fixture in the Fountain Square neighborhood, the owners said Tuesday in a social media post.
Read More
A federal bankruptcy court in Indianapolis on Monday confirmed the settlement between USA Gymnastics and the U.S. Olympic and Paralympic Committee and the hundreds of victims, ending one aspect of the fallout of the largest sexual abuse scandal in the history of the U.S. Olympic movement.
Read More