DECEMBER 15-21, 2014
Hamilton County leaders are asking state legislators for relief from the law that requires all capital projects more than $12 million be put to a vote. Andrea Davis examines the debate over referendums and the need to keep government entities from overspending. Also this week, Kathleen McLaughlin quantifies the narrow demographics of General Assembly members. In A&E Etc., Lou Harry dives into the offerings at Borel's Cajun & Creole Cookery on the northwest side.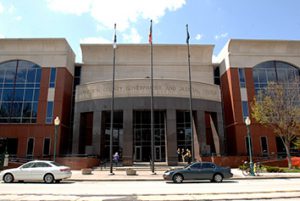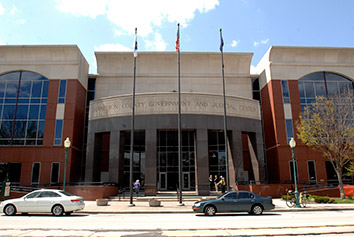 Hamilton County leaders are asking state legislators for relief from a 2008 law that requires all capital projects costing more than $12 million be put to a vote.
Read More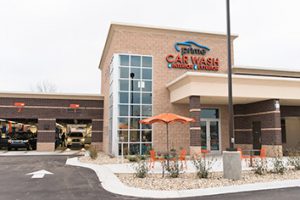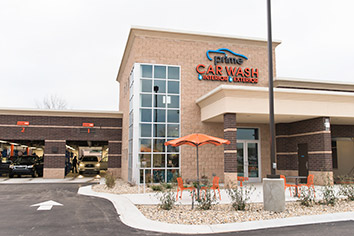 There's no shortage of car washes around Indianapolis. But the owners of Prime Car Wash think the competition has missed a spot—both here and around the country.
Read More
A growing number of savvy charities are tapping into the viral power of social media, using popular platforms like Facebook and Twitter to connect with supporters and build awareness along with their spheres of influence.
Read More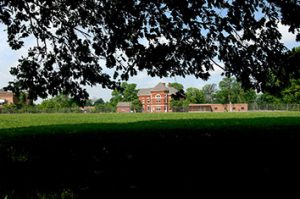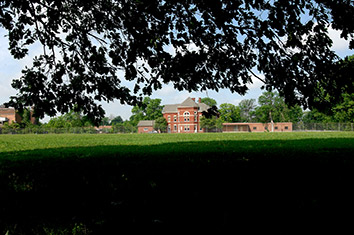 Indianapolis planners say the city needs another $7.1 million to prepare the former Central State Hospital campus for redevelopment, but they're out of resources. A proposal to raise those funds via a new tax-increment financing district around the 142-acre site is moving through the Indianapolis City-County Council with bipartisan support.
Read More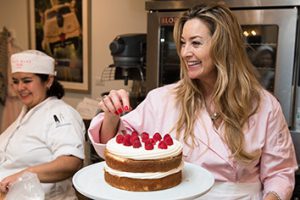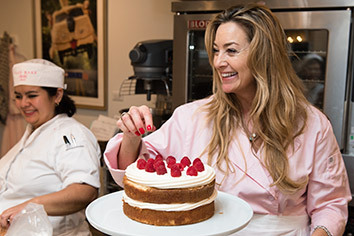 Gwendolyn Rogers achieved her goal last month of owning a bakery by opening the Cake Bake Shop in Broad Ripple. The former Little House gift shop space now sports cases full of tasty treats that include her popular cakes, as well as pies, eclairs and other goodies.
Read More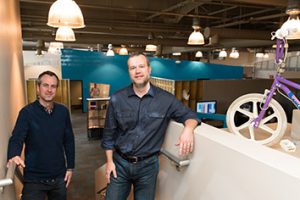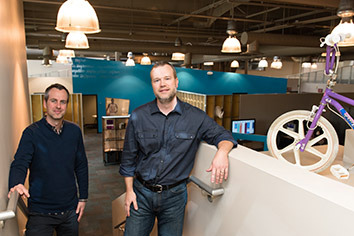 The Basement boasts a client list that includes K-Mart, Kentucky Fried Chicken, Procter & Gamble, NCAA and Simon Property Group Inc. The firm's year-over-year revenue in 2014 has grown at better than 25 percent, hitting $2 million.
Read More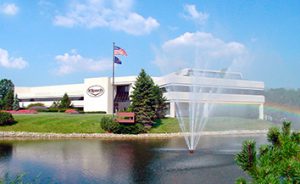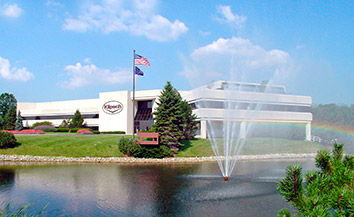 The Indianapolis-based speaker maker is responding to challenges in its industry by returning to its roots—emphasizing premium products, including home speaker systems costing $2,500 to $10,000.
Read More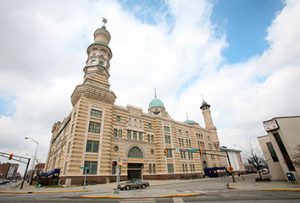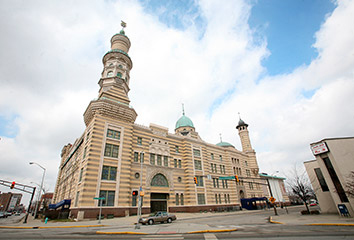 The entertainment promoter, which already manages the historic building and performance venue by Mass Ave, has a pending deal to buy it from the Murat Temple Association.
Read More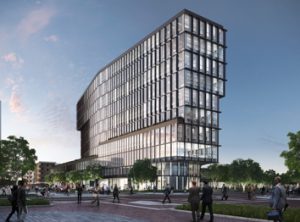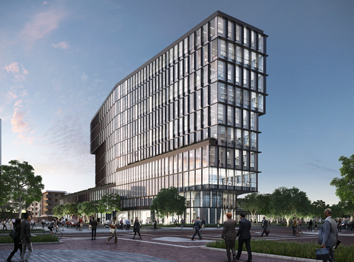 Officials of the Columbus, Indiana-based company even toured the old GM stamping plant before selecting the former Market Square Arena site.
Read More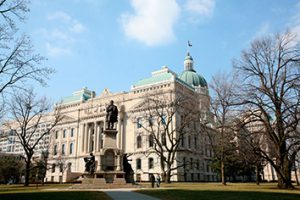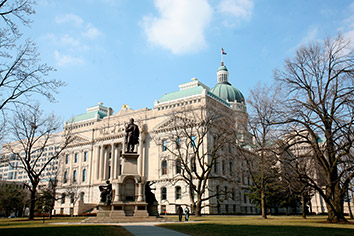 Demographics of the General Assembly are significantly different than the average Hoosier.
Read More
Marion County Prosecutor Terry Curry and state Inspector General David Thomas should acknowledge the mysteries swirling around an investigation into former state schools chief Tony Bennett and explain to Hoosiers exactly what happened, and how it won't happen again.
Read More
Republican supermajorities in 2013 and 2014 left a lot of unfinished business on the table, and that—as well as changes in technology and public expectations—portends an extremely active 2015 General Assembly session.
Read More
I'm fortunate in my job to meet and get to know some extraordinary people. Martha Lamkin is one of those special people who continue to inspire others with tireless community service efforts.
Read More
There is a fair amount of evidence for the proposition that our fraying social fabric is a consequence of the fear and disorientation produced by ever-more-rapid social change.
Read More
When the new Cummins distribution headquarters is completed downtown in 2016, it will change the skyline. But this building is going to—and should—do a lot more for downtown, including bringing increased connectivity to east-side neighborhoods and setting new standards for how we approach design and development of our urban core.
Read More
While recent years have been a boon to upper-income groups, evidenced by sales of luxury goods and rising stock prices, the economy now seems poised to provide a boost to the broader population.
Read More
Wages are largely determined by labor markets. So, if the minimum wage is set above the market wage, some workers will lose jobs while some will be better paid. There is no disagreement by anyone with a modest understanding of the matter, but low-paid jobs are not the issue.
Read More
There are many things about representing Indianapolis that make me proud. However, we are still using limited tax dollars to incentivize out-of-state contractors to hire out-of-state workers to build right here in Indianapolis.
Read More
"Mail-in voting" has many merits [Ryerson Viewpoint, Dec. 8]. I find it a bit strange here in Indiana that there seems to be a lack of well documented, well publicized information prior to any election.
Read More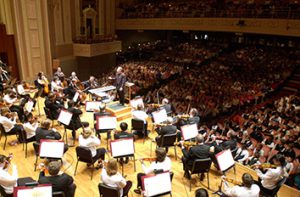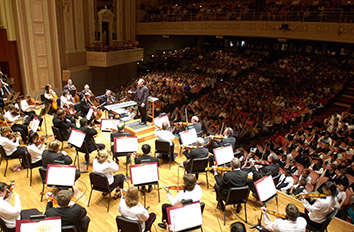 Indianapolis Symphony Orchestra's leaders played an upbeat tune Monday, reporting a second-consecutive operating surplus fueled by a 16-percent increase in revenue from ticket sales and a near-record year for fundraising.
Read More
Distribution business HP Products Corp., a 450-employee company founded in Indianapolis in 1964, is now owned by Virginia-based Ferguson Enterprises Inc., the companies announced Tuesday.
Read More
Federal data show Hoosier credit unions' growth rates lagging most of their national peers, but it may not be such a bad thing.
Read More