DECEMBER 18-28, 2017
Victor Oladipo has gone from good to great in his transition from the Oklahoma City Thunder to Indiana Pacers. Anthony Schoettle reports that his all-star-caliber play and natural charisma help the team in myriad ways and make him a tantalizing candidate for sponsorships. Also in this week's issue, Mike Lopresti calls on some of the best-recognized voices in the state to share stories of broadcasting sports for a living. And in A&E Etc., Lou Harry reviews the new outpost for Matteo's Ristorante Italiano.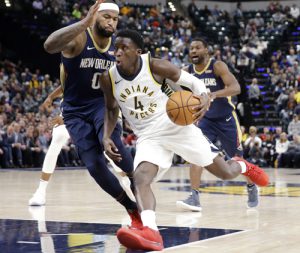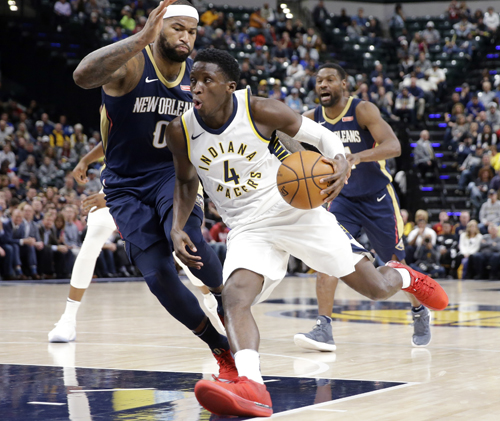 Oladipo has exploded onto the central Indiana scene in his first season with the Pacers. He is fast becoming the face of the franchise
Read More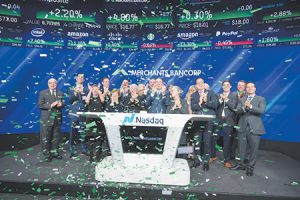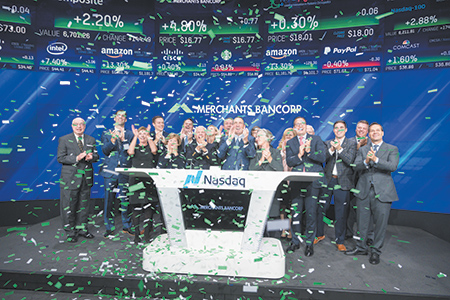 Banks aren't usually among a community's fastest-growing businesses. But most banks are vastly different from Carmel's Merchants Bancorp.
Read More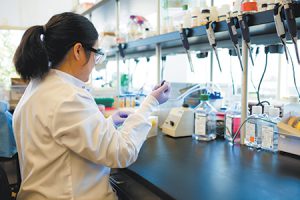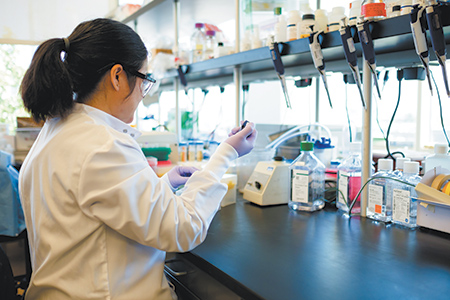 The 5-year-old Carmel biotech has won plenty of attention from Wall Street and has secured more than $100 million through licensing deals and a stock offering to help fund expensive clinical trials.
Read More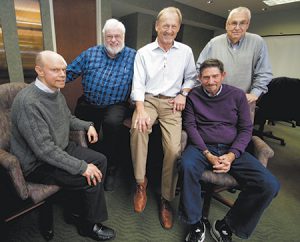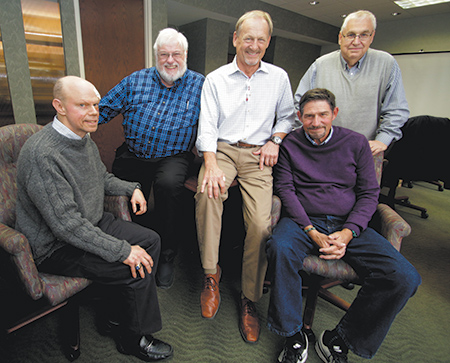 IBJ talked with the longtime broadcasters about their experiences behind a central Indiana mic.
Read More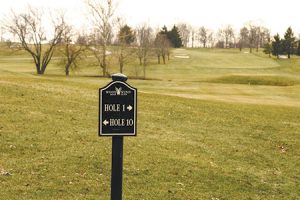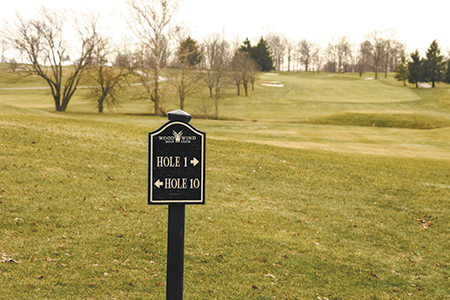 Westfield residents want to keep the city's only public golf course open, but so far, any project that could do so hasn't been able to tee off.
Read More
Mayor Joe Hogsett on Thursday announced a new public-private partnership program that will award up to $4 million next year in matching funds to community organizations for certain infrastructure projects.
Read More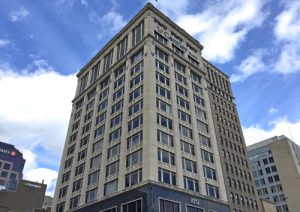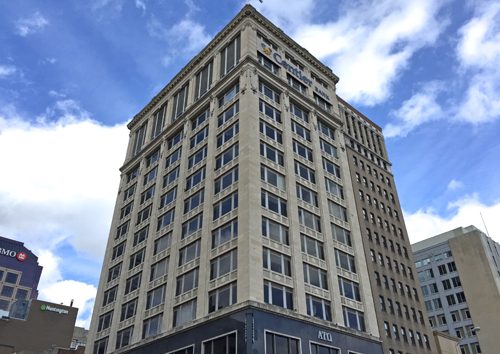 The 109-year-old building—once the tallest structure in Indianapolis—is slated for a transformation into a 130-room hotel expected to open in early 2020.
Read More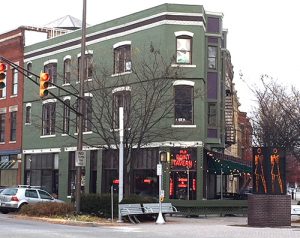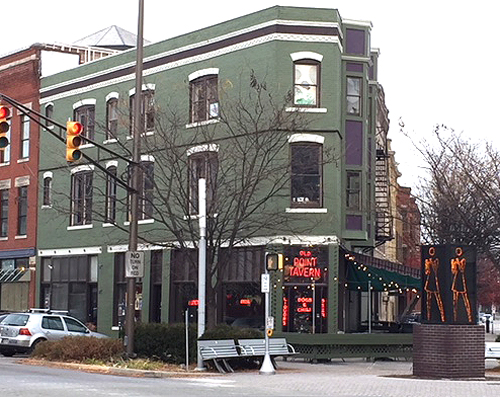 The second-oldest bar in Indianapolis will soon close its doors, clearing the way for one of the city's most dynamic restaurateurs to take over the space.
Read More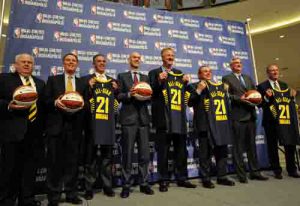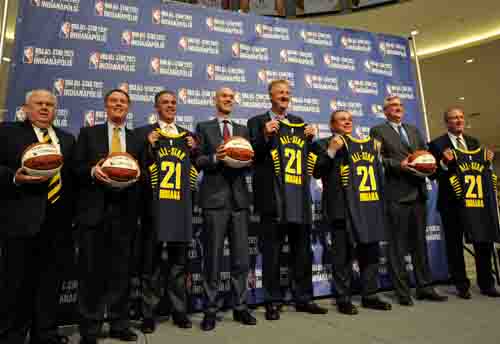 NBA Commissioner Adam Silver said Lucas Oil Stadium was "briefly considered" as the site of the 2021 NBA All-Star Game. But a desire to have the game in a more intimate facility led the league and team officials to choose the 18,165-seat Bankers Life Fieldhouse to host the game.
Read More
Health care research finds that young people have a propensity to start smoking in their late teens but are highly unlikely to start once they reach 21.
Read More
Only 30 percent of family businesses make it to the second generation, and only 15 percent make it to the third generation
Read More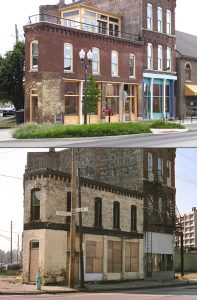 Compared with new construction, rehabilitation projects spend a larger percentage of costs on skilled labor, tend to keep wages and materials dollars within the community, and result in renovated buildings that tend to last longer and retain value longer than comparable new construction.
Read More
Workforce has been a signature focus during Gov. Eric Holcomb's first year in office, and it will continue to be a priority going into 2018.
Read More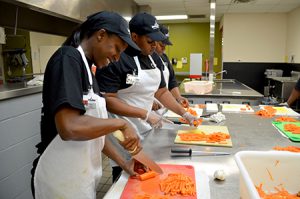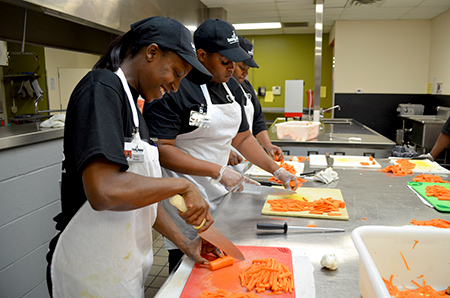 Food and our built environment are interacting and affecting one another like never before.
Read More
the controversy over the Yellowwood Back Country Area in Brown County raises an interesting question: Should conflicts over public land be resolved through a political or market process?
Read More
"Greed," "envy" and "pride" are three of the seven deadly sins, inflating not only the current bubble in Bitcoin but all the bubbles that came before and will follow.
Read More
Unless the General Assembly acts soon, CBD oil will no longer be available to Hoosiers who suffer from epilepsy, PTSD and addiction to opioids.
Read More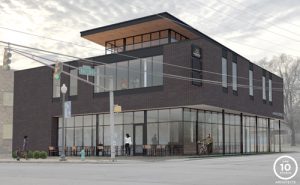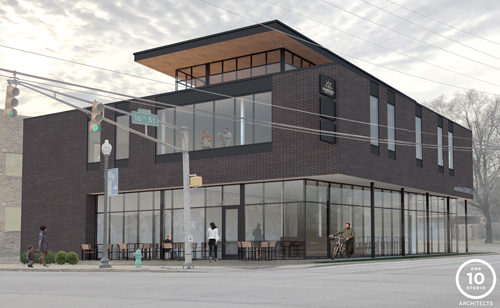 Mainstay Property Group has won approval to construct the office and retail project as the street's commercial revival kicks into high gear.
Read More
The fast-growing provider of on-site medical clinics for employers wants their former executive chairman to sell back his incentive units, but the two sides are hundreds of thousands of dollars apart in their assessment of how much those units are worth.
Read More
The IEDC, which leads the state's economic development efforts, said it secured 293 commitments in 2017 from companies around the world to locate or expand in Indiana.
Read More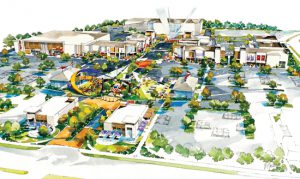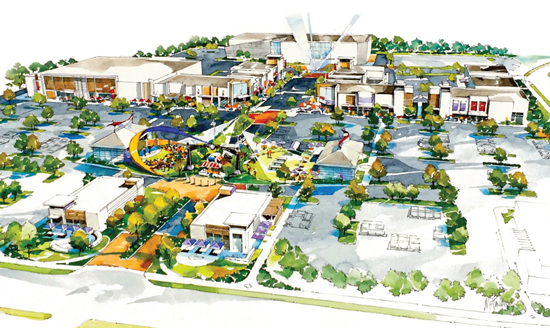 A local restaurateur with a long track record in red meat and high-end dining is planning both a casual eatery and throwback watering hole at The Yard at Fishers District.
Read More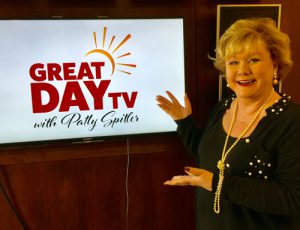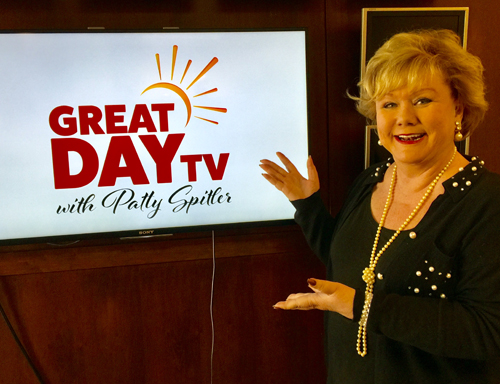 Former WISH-TV reporter and anchor Patty Spitler has retired "Boomer TV" in favor of a new program with broader appeal.
Read More