FEB. 8-14, 2019
IBJ's Forty Under 40 Class of 2019 is here! Entrepreneurs, doctors and government officials join executives from banking, manufacturing and not-for-profits on IBJ's annual list of central Indiana's rising stars. Also in this week's issue, Hayleigh Colombo examines the tenure of Indiana University President Michael McRobbie, whose low-key style belies the dramatic transformation occurring under his watch. And Mickey Shuey check on the city progress in drafting a plan to transform the Castleton area.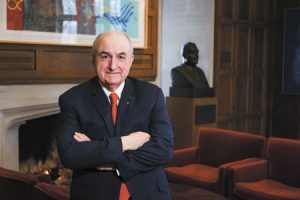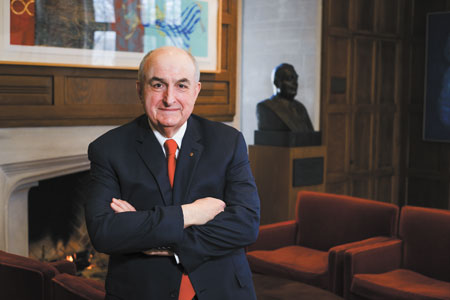 Michael McRobbie has weathered the Great Recession, a higher education affordability crisis, and a nationwide reckoning about the very purpose of college in his 12 years as president.
Read More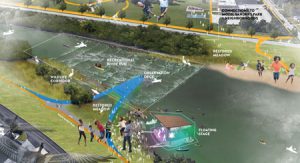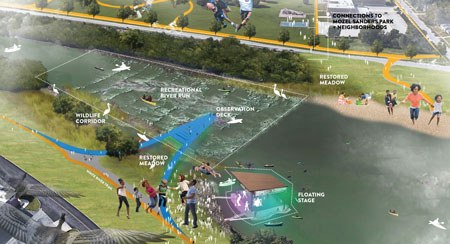 A firm charged with drafting a plan to revitalize and activate the river in the two counties has unveiled a series of concepts that include both passive and active nature experiences.
Read More
When the Indianapolis-based drug giant made its initial offer Dec. 20, it said it wanted to seal the deal before the J.P. Morgan Healthcare Conference, which ran Jan. 7-10 in San Francisco.
Read More
Dr. Sasso, president of Carmel-based Indiana Spine Group, had charged that the giant medical device maker Medtronic had shortchanged him on royalties.
Read More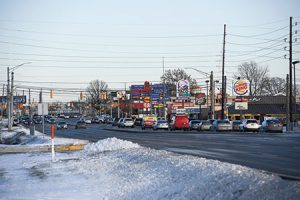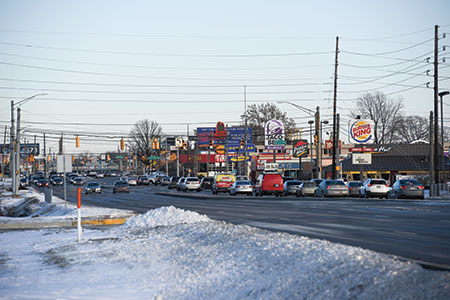 Castleton remains central Indiana's most expansive retail corridor, but does its retail focus—and its car-centric layout—suggest trouble lies ahead?
Read More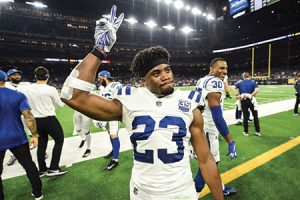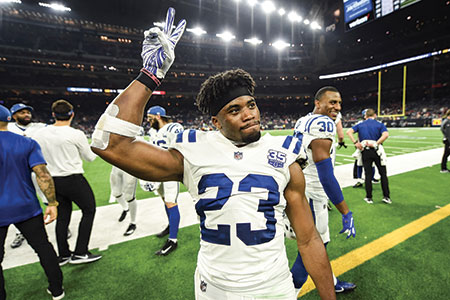 Dozens of players in the NFL—including three from the Indianapolis Colts—are hitting the books this offseason—and are being motivated by the league to do so.
Read More
The investor group behind Tap & Axe, which includes the founder of craft-focused Hoosier Brewing Co., expects to spend more than $500,000 in the end to buy and renovate its 109-year-old downtown location.
Read More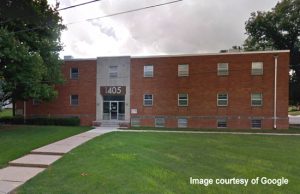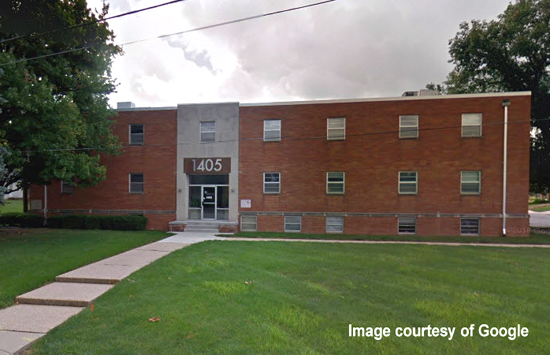 For at least one year, the school would operate out of a building just east of Broad Ripple High School that Ozdemir's Keystone Group is buying.
Read More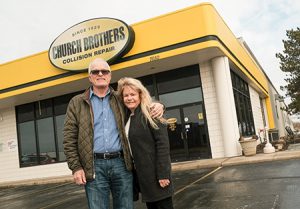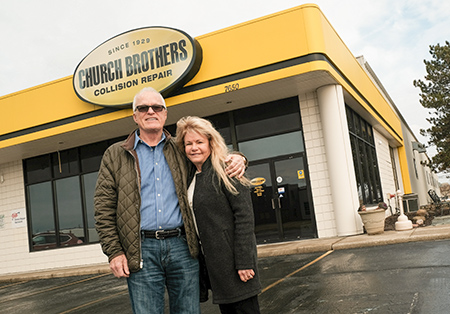 In central Indiana and nationwide, a number of small companies are changing hands right now—and for a variety of reasons. Among them: a strong economy, plentiful buyers and an aging population of owners who are eyeing retirement.
Read More
Guidon Design did extensive renovations at 1221 N. Pennsylvania St. before moving its offices there on Feb. 1. (Photo courtesy of Guidon Design) Architecture and engineering firm Guidon Design has moved to a newly refurbished space at 1221 N. Pennsylvania St. in the city's Old Northside neighborhood. The 22,400-square-foot energy-efficient space, originally built in 1960, […]
Read More
Indiana saw record small-business growth in 2018, the Indiana Economic Development Corp. announced Feb. 1. The agency said its Indiana Small Business Development Center helped launch 318 businesses in 2018, a new record for the organization. The center also helped Hoosier entrepreneurs and small businesses create 1,265 jobs and generate $97.9 million of capital infusion. Additionally, […]
Read More
Portland-based InDinero's purchase adds 36 employees, including 17 CPAs, to its 200-person workforce.
Read More
Too many legislators are afraid of being attacked in the next election for raising taxes. Fear of being "primaried" over a tax hike—even one most people support—is one of the sad byproducts of a system where gerrymandered "safe" districts in too many instances make general-election results a foregone conclusion.
Read More
As a business owner, you have many responsibilities to meet to ensure your business continues to operate. Among the most basic is paying your employees on a timely basis. Fail to meet the basics and you will be out of business. Seems like common sense, right? Well, common sense goes out the window when it […]
Read More
The best solutions will come from collaborations between health care providers and payers. With the technology at their disposal, they could create systems that allow consumers to check prices based on a wide range of factors and variables.
Read More
Woodlands still account for 22 percent of Indiana's land area, an asset of unmeasured value.
Read More
For people to innovate, they have to first be comfortable believing they can be and are creative. It's a frame of mind.
Read More
The big issues will be worked out in conference committees without the help of less experienced lawmakers, and their input won't be critical in caucus.
Read More
Superintendent Lewis Ferebee will be remembered for his commitment to innovation, improvement, and taking the necessary steps to ensure IPS is viable and effective for all young people.
Read More
There are huge other benefits that come with the cleaner air and reduced greenhouse gas emissions from renewable energy.
Read More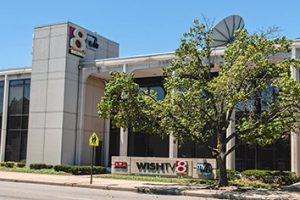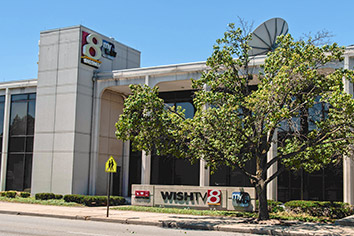 The stage is being set for the sale of WISH-TV Channel 8 as its owner prepares to buy two other Indianapolis stations.
Read More
Dan Elsener has served in the role since 2001, and has presided over a period of intense growth for the private Catholic university.
Read More
Republican Fred Glynn, who recently was re-elected to the Hamilton County Council, will run against six-term Carmel Mayor Jim Brainard in May's primary.
Read More
Speeding up construction is expected to shave four months off the 13-mile bus line project.
Read More
Brian Gimelson, 48, pleaded guilty to evading taxes on more than $1.2 million in income related to the multimillion sale of a rare painting.
Read More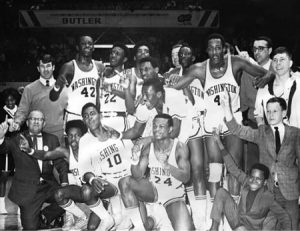 Four teams. One loss among them. One. A combined record of 110-1. They came together on March 22, 1969, in a glorious intersection of basketball might.
Read More