FEBRUARY 29-MARCH 6, 2016
A real estate company that is a newcomer to Indianapolis is making a splash with a $260 million development proposal for a site that Indianapolis Public Schools is selling. Find out more about Hendricks Commercial Properties and the money behind it. Also read about the struggles ahead as the city works to find new uses for the Carrier HVAC plant. In addition, read about a red-hot maker of miniature replicas of cars from film and TV, including "Blues Brothers" and "Starsky and Hutch."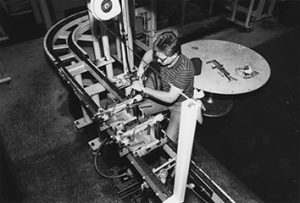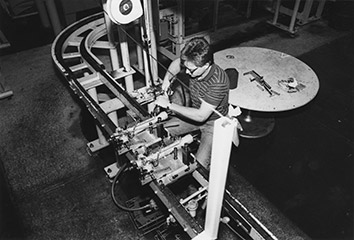 The only memories of thousands of long-gone manufacturing jobs are the giant, vacant factories left behind when companies bolt—after consolidation, restructuring or in search of cheaper labor.
Read More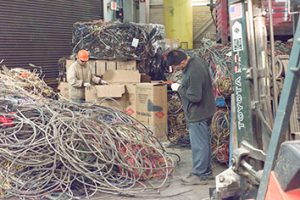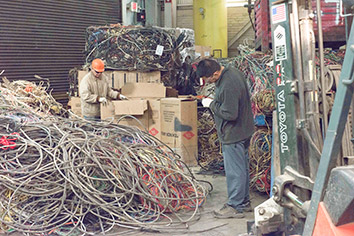 With prices tumbling for scrap metal, used paper and old plastic bottles, recycling firms around Indiana are watching revenue drop. Most are working harder to find buyers that will pay a decent price for their truckloads of materials. Some are idling operations.
Read More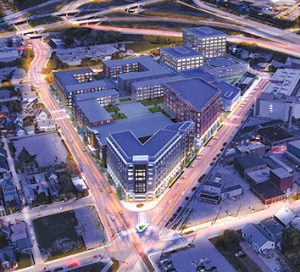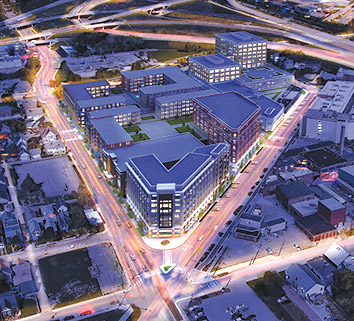 Out-of-state developer Hendricks Commercial Properties hopes to make a bold statement in Indianapolis with its $260 million pitch for a mixed-use project on a highly coveted piece of downtown land.
Read More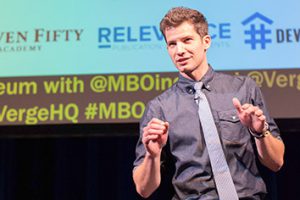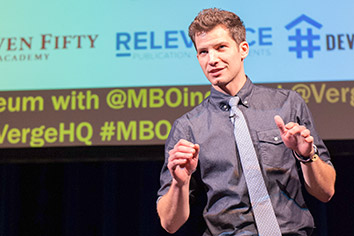 Founder Matt Hunckler believes emerging tech hubs across the country can benefit from the connections and information Verge offers, so he's been charting a course for national expansion.
Read More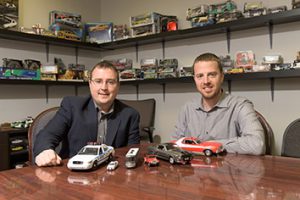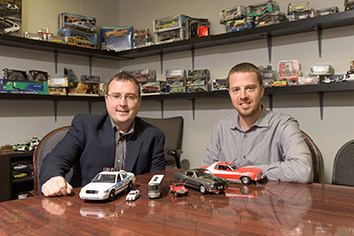 GreenLight Collectibles—a maker and wholesaler of replica cars, trucks, boats, trailers and other diminutive look-alikes—has managed to gain speed with growing revenue and new distribution deals—all while many of its competitors have hit the wall.
Read More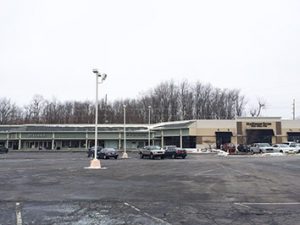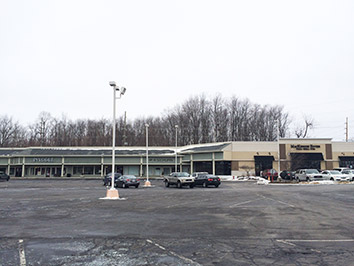 Kite Realty Group Trust is preparing to replace one of its struggling Carmel retail strips with a mixed-use development, but the firm has released few details about the project.
Read More
Calumet's stock price has fallen so far that the annual dividend yield is a whopping 28 percent—one of the highest in the country.
Read More
The Indiana Biosciences Research Institute, set up just three years ago, announced Wednesday morning that it has been awarded grants of $80 million from the Lilly Endowment and $20 million from the Eli Lilly and Co. Foundation.
Read More
For years, the people concerned with drug abuse and alcoholism nibbled at it only on the margins. Most states, including Indiana, have been far more likely to throw drug users in prison than to get them treatment.
Read More
The historic building on South Meridian Street downtown is more than a century old and was redeveloped into apartments in 2003.
Read More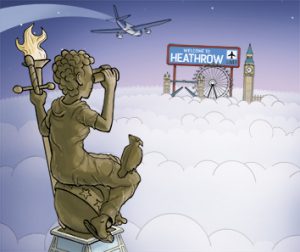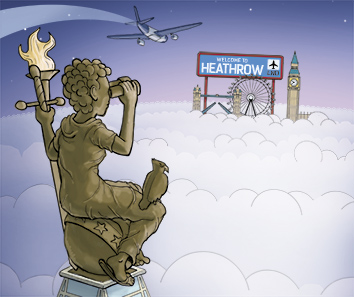 Landing the nonstop flight to one of the busiest airports in the world—and a major international hub—would be a boon for Indianapolis International Airport, which is highly rated for its quality but has been criticized by businesses for its lackluster selection of international nonstop destinations.
Read More
Indiana should tackle the problem on its own, rather than letting federal regulators tell it what to do.
Read More
The consummate pitchman, gun seller had some opinions that might surprise you.
Read More
I'm going to jump out the window if I hear another person say, "Our culture sucks because HR is not getting it right."
Read More
What was the last influential book you read? For too many Hoosier leaders, the answer is a title from the bookstore's business or self-help sections.
Read More
inflation is a sustained and persistent increase in the general level of prices. In the United States, we don't have much inflation right now, but, historically, governments have conjured up inflation as a way to raise revenue and repudiate debts.
Read More
Instead of being a calm, careful financial steward following a plan, do you find yourself constantly fretting about money and getting caught up in a losing game of financial Whac-A-Mole? If so, you're not alone.
Read More
If you can become more efficient in other ways, you can make up for the higher labor cost, especially if you have products that are expensive to ship from other countries.
Read More
The joy of owning the IBJ must reside in your being given the every-other-week opportunity to write what you think, sensing somewhere out there someone will listen … someone will care … someone will come to your point of view.
Read More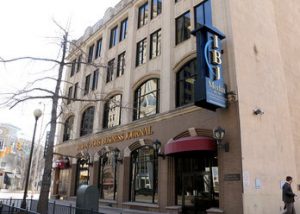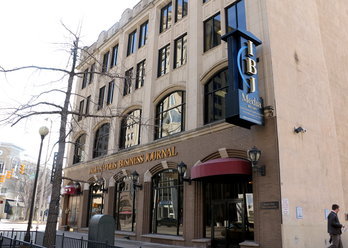 St. Louis-based Drury said the new hotel would have 350 rooms spread between IBJ's four-story building and a tower it plans to build on the surface parking lot next door.
Read More
During Raj Acharya's tenure at Penn State, the university's computer science research expenditure moved from 64th in the nation in 2001 to eighth in 2013.
Read More