JAN. 4-10, 2019
Eastern Star Church on Indianapolis' far-east side is building low-cost homes, apartments and retail space to serve the residents of Marion County's most poverty-stricken zip codes and create a more stable sense of community. Hayleigh Colombo explains how Eastern Star is pulling it off. Also in this week's issue, Samm Quinn details the explosive growth of downtown Fishers that has occurred seemingly overnight. And Susan Orr has the scoop on plans to transform part of Riverside Park in Indianapolis into a 650-seat amphitheater that will become home for the Indianapolis Shakespeare Company.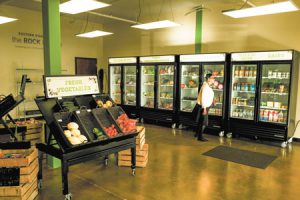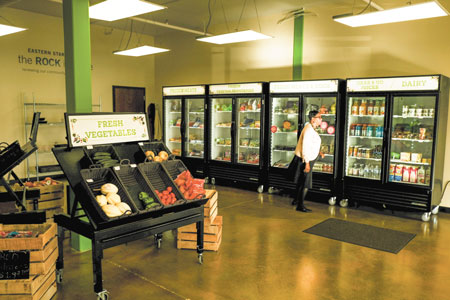 The Rock initiative is providing affordable homes and spurring other big changes in the far-east-side neighborhood.
Read More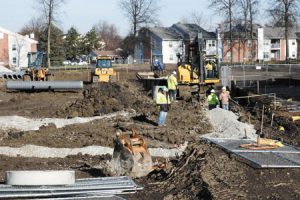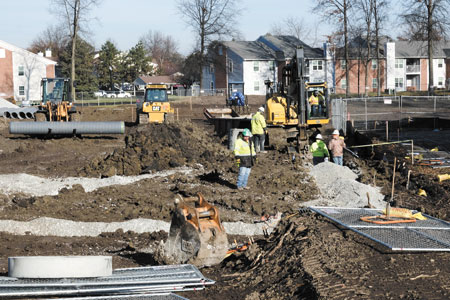 The Nickel Plate District has exploded with development—and the biggest project yet is on the horizon.
Read More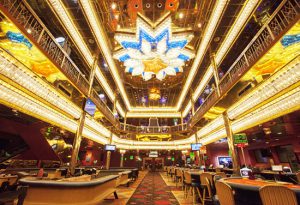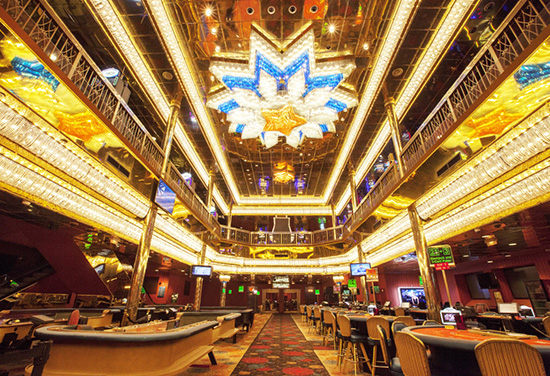 Hate-crimes legislation and increasing teacher pay might be the big talking points at the Indiana Statehouse this session, but it's a safe bet that gambling will stir up a few debates, too.
Read More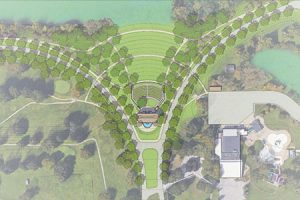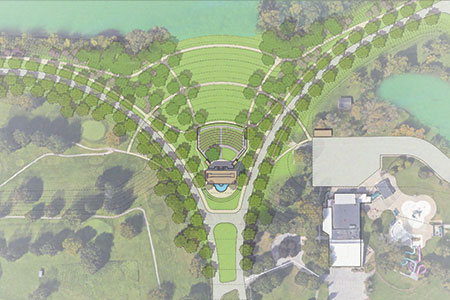 A towering limestone monument to a long-ago Indianapolis mayor will be transformed into a performance venue at Riverside Park, thanks in part to a Lilly Endowment Inc. grant.
Read More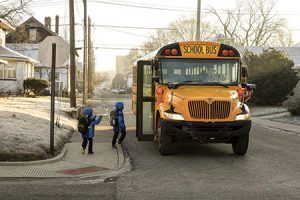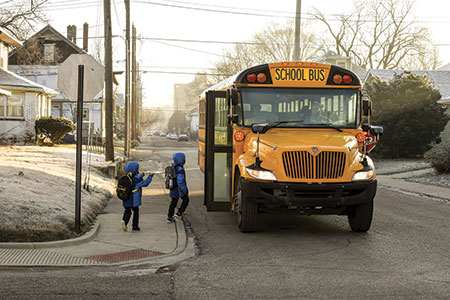 Indianapolis-based Synovia Solutions' Here Comes the Bus app has attracted 1.2 million registered users and 300,000 daily users in 3-1/2 years.
Read More
State Sen. John Ruckelshaus said too many new hospitals, especially in small wealthy clusters, might be driving up the cost of health care. He said his bill was prompted by a recent effort by St. Vincent to rezone a 30-acre site in Carmel.
Read More
After running Democrat Joe Donnelly's unsuccessful re-election campaign for U.S. Senate, 30-year-old political strategist Peter Hanscom is enjoying a break
Read More
The startup, which has been operating under the radar for several months, aims to connect companies and workers who share a common mission or purpose.
Read More
President, chief executive and bank co-founder Morrie Maurer plans to retire Jan. 4, to be succeeded by a longtime executive within the organization.
Read More
J.P. Morgan has won a preliminary injunction against three former employees in its Carmel office, who are accused of taking at least 20 clients with millions of dollars in assets to a competing firm.
Read More
Kudos to Lilly Endowment Inc. for the $49 million in grants it distributed last month to organizations for cultural projects that will likely spur additional development and impact the city for decades. The money came through a one-time program—Strengthening Indianapolis through Arts and Cultural Innovation—that the endowment established to foster community building in the city. Initially, […]
Read More
Effective managers avoid off-putting behavior and show respect for their employees' time.
Read More
An essayist sees signs of hope that Republicans will return to their roots.
Read More
Consumers will take their spending across state lines.
Read More
People who volunteer consistently over time and commit long term are far more valuable to an organization than those who engage one time or on a short-term basis.
Read More
behaviors gained to help live a healthier life can also be used to improve financial health.
Read More
The good news is that state tax revenue is on target to exceed expectations. The bad news is that mandated Medicaid expenditures are also on track to be above expectations.
Read More
We need more bike racks in secure, safe and lighted locations. Bike lockers would also be a great addition to help promote commuting in and out of downtown.
Read More
It is such an elegant bill that it also adds millions of jobs and improves the economy at the same time.
Read More
Among the longtime newsroom employees who accepted buyout packages were well-known names in the local newspaper field, including editorial cartoonist Gary Varvel and writer Will Higgins.
Read More
A top Statehouse Republican is using a parliamentary maneuver to bottle up hate crimes legislation, dealing a potential setback to those wanting Indiana off a list of just five states that have not adopted such a law.
Read More
Lebamoff Enterprises will be allowed to reopen a 2016 lawsuit against Illinois after prevailing in the 7th U.S. Circuit Court of Appeals.
Read More
The move comes as Celadon works through a host of accounting and financial issues that were first announced in May 2017.
Read More
From Butler's Final Fours to other teams that hit bottom and seem headed back to the top.
Read More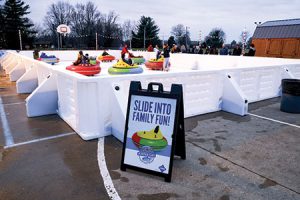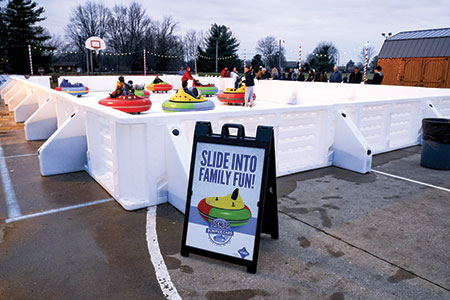 Several temporary outdoor ice rinks return to central Indiana this winter, and communities are making changes to improve the experience for visitors.
Read More